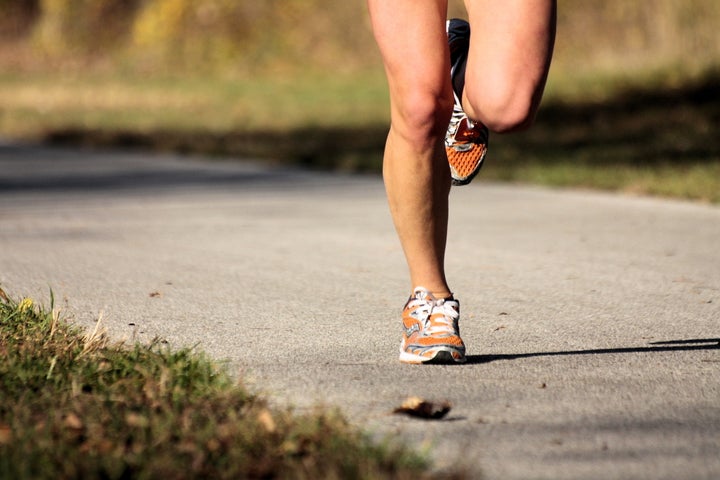 Tomorrow I will complete a 365-day streak of running.
I am not sure what to expect. It is a big day that could be dramatic or just plain anticlimactic. Should I throw out my chest and raise my hands as I cross the imaginary finish line? Should I just keep running and finish the six miles or so of a regular workout? Or, will I feel lost and deflated in that moment, wondering: What now? I am not sure how my streak will end, but I know I have come a long way.
Running 365 days in a row has been a surprisingly easy goal to accomplish. Habit has carried me a long way. I had already been working out and running at least three times a week when I decided to start. I simply tweaked my exercise plan to include a one-mile run every day. After a while a mile a day became such a short distance that it seemed more of a hassle to put on the shorts and shoes than to actually do the run. Ultimately, running became as routine as taking a shower and as much a part of my weekly planning as what I would cook or where I would spend my money. What has been more of a challenge was my and other people's reaction to the streak.
Some people have been very supportive; others have outright advised me to stop. Streaking can be dangerous. Muscles need time to recover from hard workouts, and that means complete days of rest, which streaking does not allow. It is hard to achieve running goals without at least one recovery day built into your weekly training plan.
My streak-supportive friends encouraged me with a balance of caution to take care. Taking care meant running light on one-mile "recovery" days, stretching regularly, and enduring a series of painful deep tissue sports massages. My anti-streak friends, often the more competitive runners, were adamant about complete rest days for optimal performance and were frustrated if I ran injured. Most of my non-running friends were excited and some even began running themselves, but one told me he had a secret urge to knock me off my streak. Still other friends would say nothing, leaving me to wonder if they were encouraging, competitively jealous, curious, or just didn't care.
What I really needed was encouragement as to why I was streaking. I am in the change business. I inspire, prescribe, and support change in my clients. I believe people can change, and I needed change myself. The streak was about practicing what I get paid to preach. "I am about to finish a yearlong running streak," I told a non-running friend. "I decided to do it because I am not a very self-disciplined person." She laughed in my face. That spontaneous reaction to my oxymoronic statement was probably the most encouraging remark I ever received. I had changed. It took me more than 350 days and an honest laugh to see it, but somewhere along the way I had changed. I am still taking it in.
The change had been happening as I ran every day while traveling across the country for business, vacation, and family occasions. The change was grafted into me when I ran while moving my first born into her freshman dorm. The change had become a steel part of me as I struggled through a bad case of plantar fasciitis that reduced me to almost two weeks of one mile hobbling at a 12-minute pace.
Ironically, it was the competitive, anti-streak runners who seemed most concerned about why I was streaking. They cautioned I was running for the wrong reasons and not for running itself. In many ways they were right. I had embarked upon a personal journey of transformation, to prove to myself that I could be self-disciplined, that I could achieve a goal I set out to attain. Along the way I learned a lot about running and myself.
I am glad to know I can be a self-disciplined person and look forward to applying this new skill in other areas of my life. In some ways I feel like the Scarecrow, the Lion or the Tin Man who just received affirmation from the Wizard of Oz for what I had in me all along. In any case, it does not matter.
Tomorrow morning I will run the crowning mile with two friends who were with me on day one. We met incidentally at the gym, arriving each morning around 5:45 a.m., choosing the same adjacent treadmills like family members coming to the table. Each of us instinctively claimed our spot. One of the runners is in his third year of streaking and was the first to mention the idea. The other is a former marathoner who has become a close friend. Each is a runner at heart. They run because they could not conceive of life without it.
I don't know exactly how I will feel or what I will do when the final mile is complete. I know I will keep running. I will run more than one tomorrow. I also will not stop the following day. Stopping the next day would feel like stopping right after the finish line of a race. You don't do that. You run through or at least jog a few steps. I won't streak for another year. I think I will taper and stop at 369 days. That's a nice combination of numbers and as good as any to begin working on a more competitive training strategy that includes longer, slow distances, more interesting speed training, and of course, a full day of rest. Resting will be day one.
For more on fitness and exercise, click here.
For more by Amanda Deverich, click here.