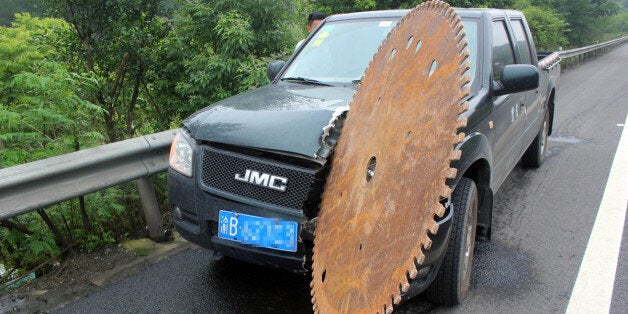 That's gonna leave a mark.
A man in China narrowly survived a bizarre incident last week in which a giant circular saw blade fell off the back of a truck on the Chongqing-Guizhou Expressway, then cut a deep gash into his vehicle, narrowly missing him.
The man, identified by The Telegraph only as "Mr. Xiang," said he heard a crash when a truck in the opposite lane lost control, dislodging its cargo of several poorly secured circular saw blades that were 5 feet in diameter. One of those blades rolled onto the highway past a bush on the median, picking up speed as it barreled toward Xiang's truck.
Thankfully, Xiang was unhurt in the accident, albeit quite shaken.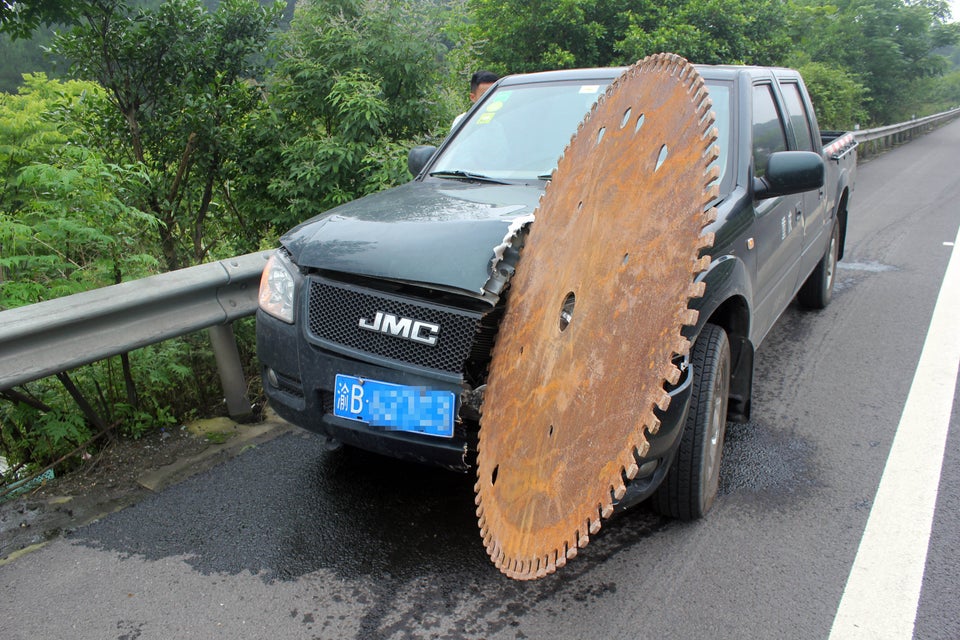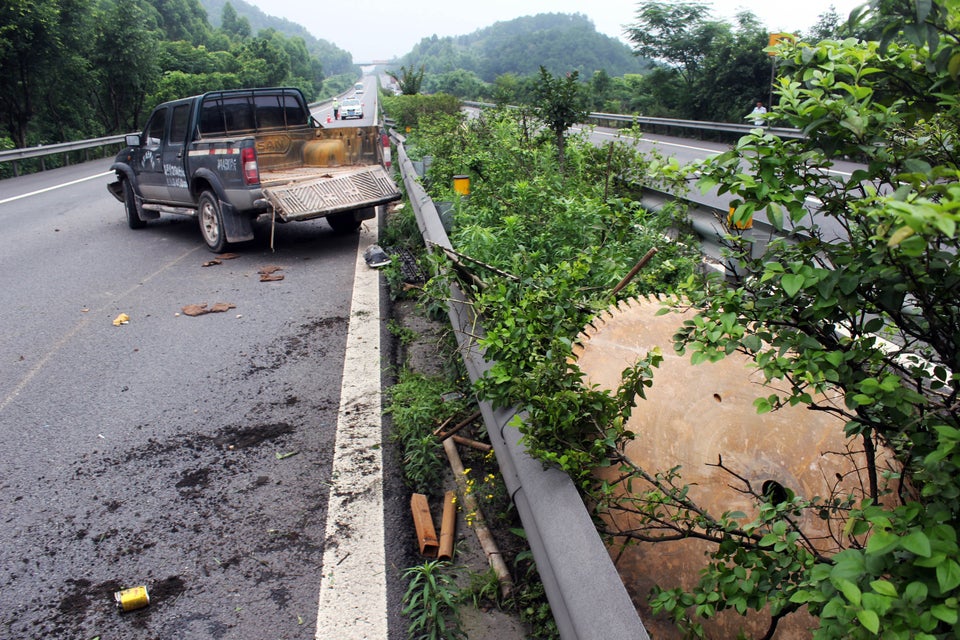 Before You Go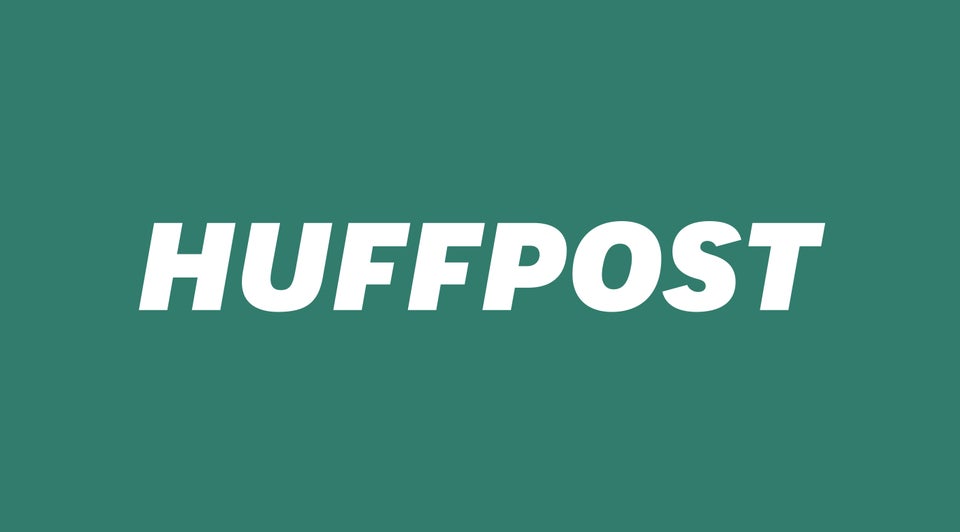 Caught On Camera
Popular in the Community