At Katie and Tom Quirk's May wedding at Albert Park Lake in Melbourne, Australia, the flower girl ― the couple's 3-year-old niece ― made a mad dash behind the bride and groom right in the middle of the ceremony.
In the video above, Chloe's mom can be seen chasing her down as the couple and their guests crack up at the hijinks going on behind them.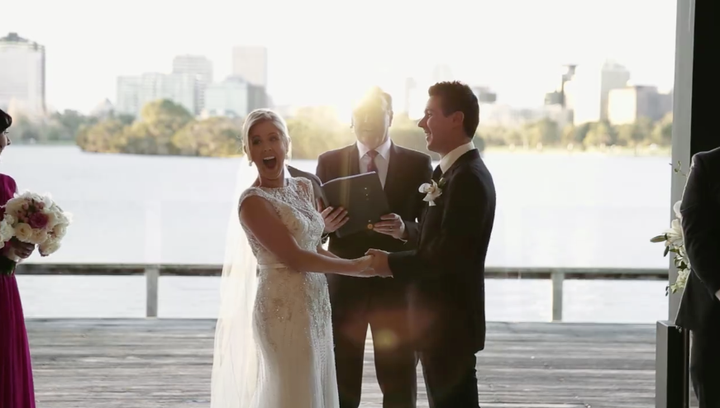 "I was actually so focused on Tom and repeating my vows without messing up that I didn't realize what was happening until a little white blur flashed by in my peripheral vision," Katie told The Huffington Post. "And then I saw my sister-in-law in hot pursuit. Chloe was looking back at her almost taunting her to try and catch her."
"All we could do was laugh," the bride continued. "It was just hilarious and the timing couldn't have been any [more] perfect. I had to repeat that part of my vow three times because I was still giggling and the guests were still laughing. So you can say I'm extra committed to this marriage."
Katie told Daily Mail Australia that this moment will go down as, "probably one of the funniest moments anyone we know has witnessed at a wedding."
This story has been updated with additional commentary from the bride.
Related
Before You Go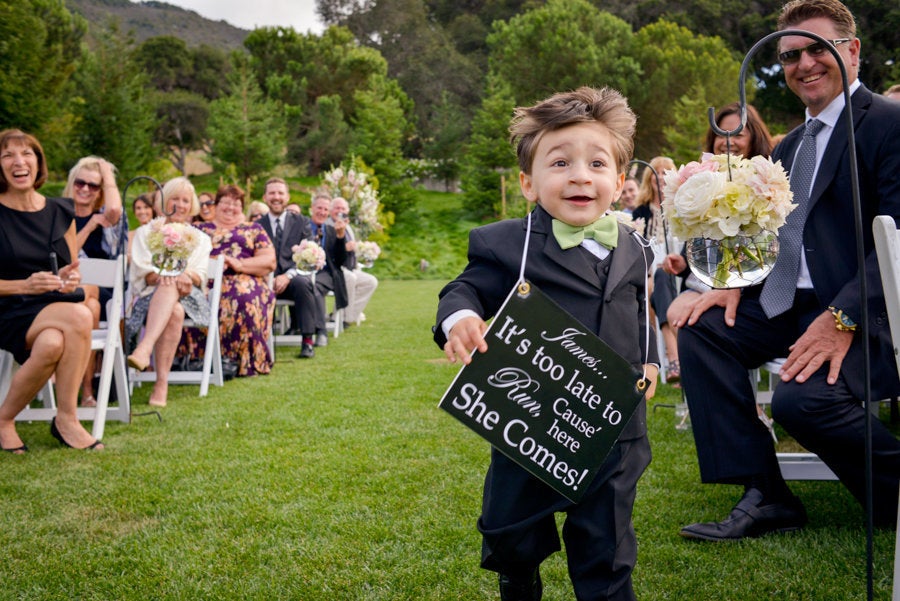 Kids At Weddings