While on a run in northern California earlier this month, Rose Taylor encountered an unusual sight -- her boyfriend, asking her to marry him!
After setting off together on a run at the Martinez Marina (the couple runs together a few times a week), Moon ran ahead of Taylor and met up with his friend, who gave him a change of clothes. As Taylor continued running, she happened upon a table with her name and a "reserved" sign on it. Moon joined her at the table and gave her a love letter. Then, he got down on one knee and popped the question.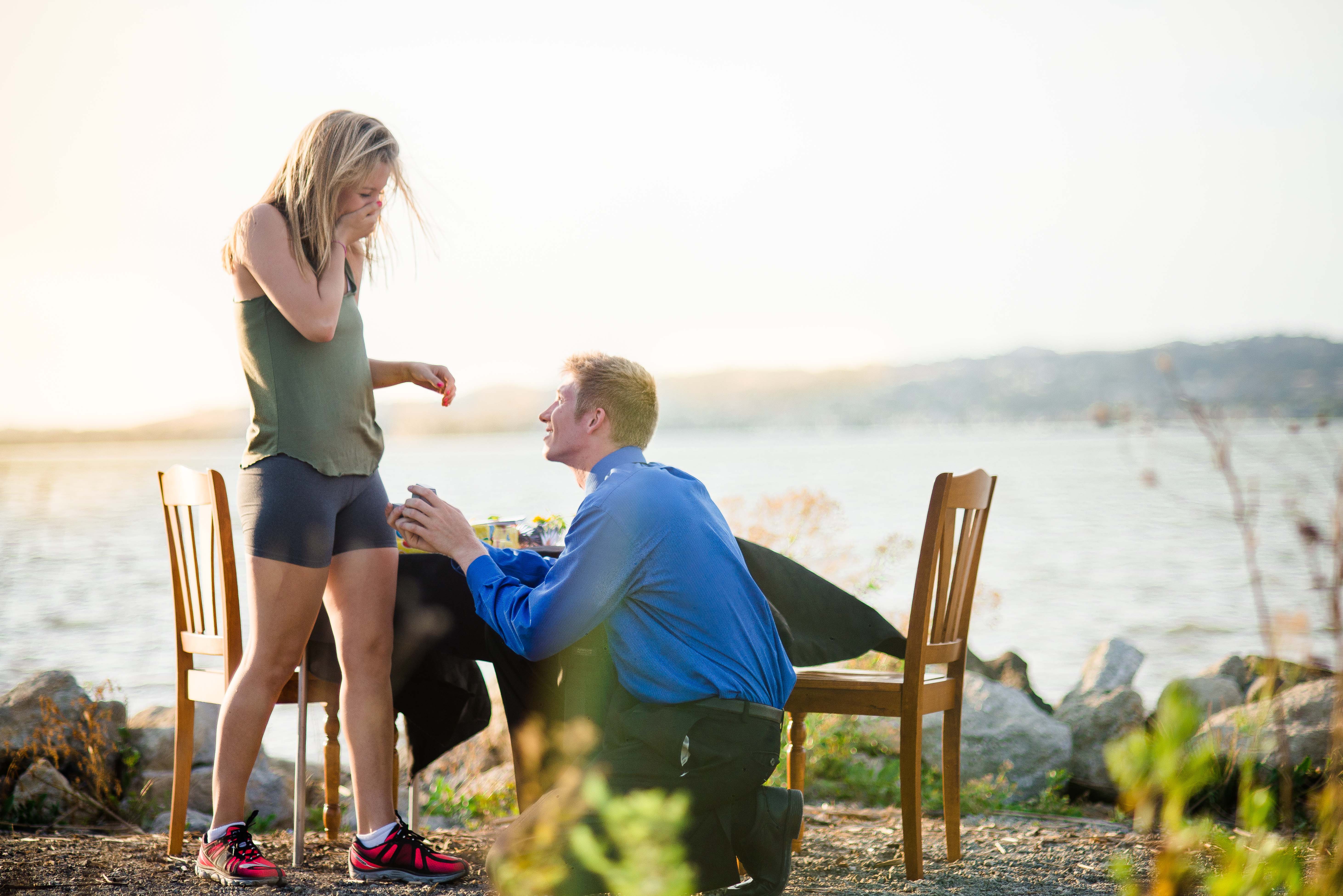 Andrews told HuffPost Weddings in an email that Taylor did a double-take as she ran by the table, before realizing that it had her name on it.
"She looked around confused yet smiling for a few seconds. As soon as she started running again she caught Jason walking towards her," Andrews wrote. "Her reaction was definitely one of the best I've seen out of all the proposals I've been lucky to capture!"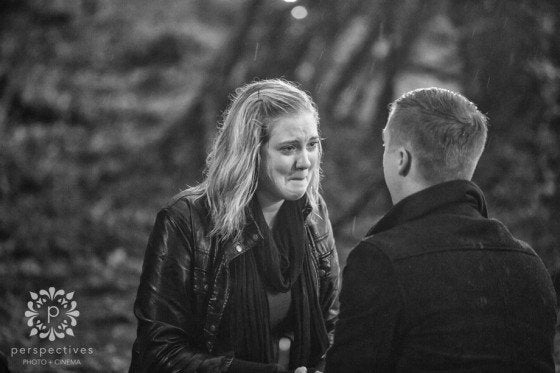 Beautiful Proposal Photos