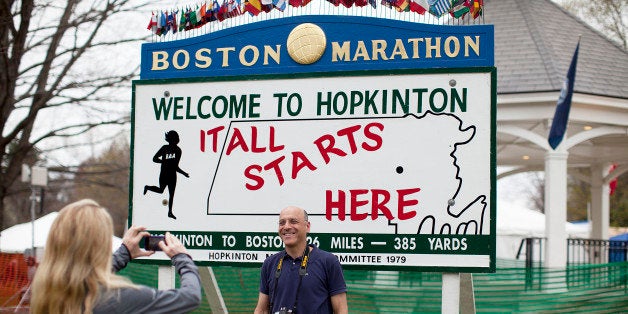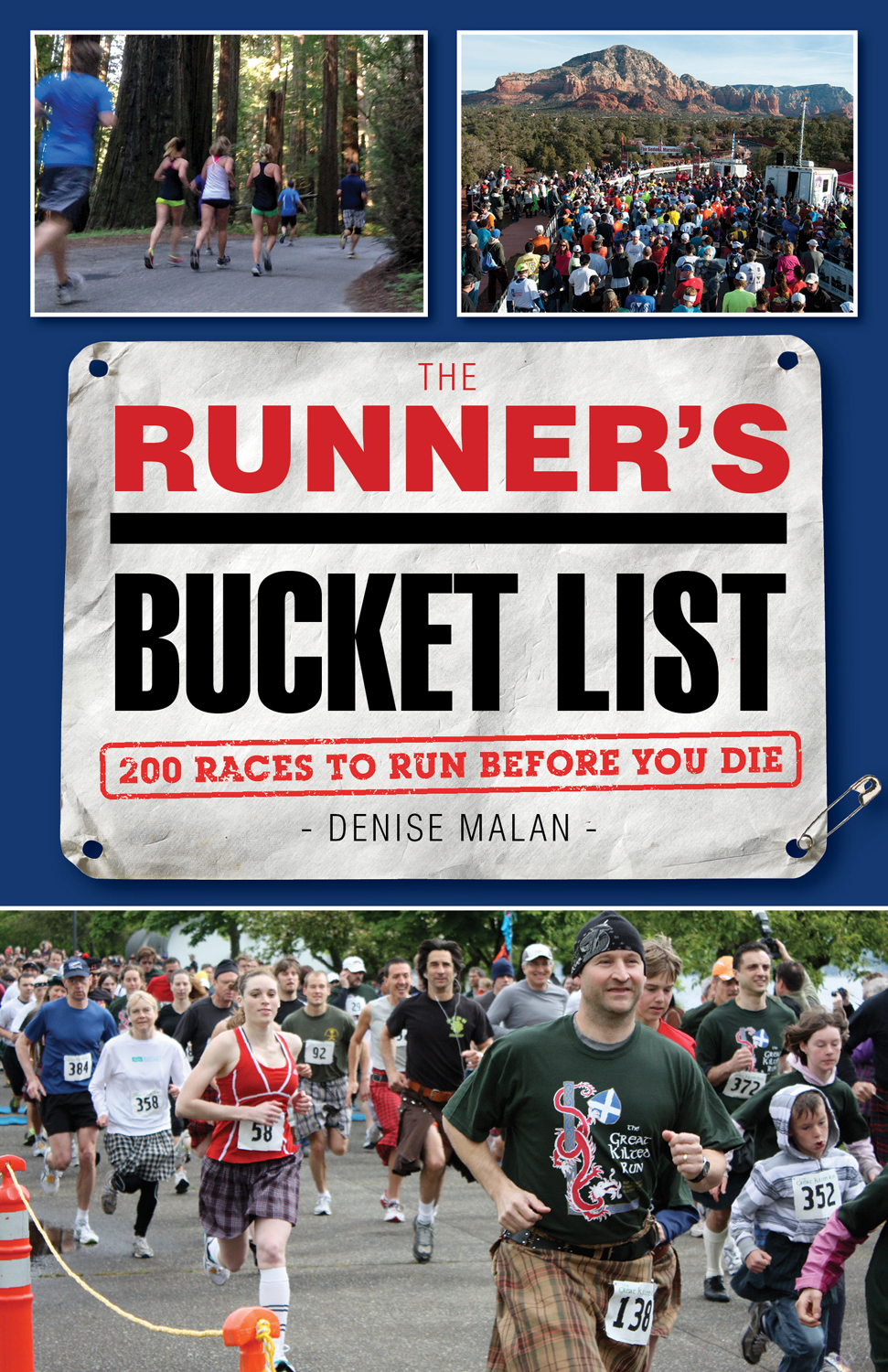 The following is an excerpt from The Runner's Bucket List: 200 Races to Run Before You Die by Denise Malan
Kacey Faberman wrote this race report in late 2012, before the tragic bombing at the 2013 Boston Marathon. After the bombing, [Editor Denise Malan] chose to leave the report as it was written, an untarnished tribute to the best race in the world. As runners, the greatest way we can honor the victims is to keep running Boston Strong.
I started running because I wanted to run the Boston Marathon.
Yes, you read that correctly. I didn't start running because I wanted to run a marathon, and I wasn't a marathon runner who set my sights on Boston. I started running because I wanted to participate in the best race in the world -- the Boston Marathon.
It took me six marathons to qualify, but when I did, I was elated and couldn't wait to register for and run the world's oldest annual marathon and one of the six World Marathon Majors.
Training for and completing the 26.2 mile distance is tough, inspiring, challenging, enjoyable, time consuming, fulfilling, tear inducing, smile inducing and so much more. But it was the support, encouragement and sometimes looks of crazy that I've received from my family and closest friends over the years that was crucial in making my running-of-Boston dream come true.
To even enter Boston, runners must already have run a pretty fast marathon to meet the strict qualifying times, something only 10 percent of marathon finishers do. Having always obsessed about time in previous marathons, my Boston goal was to finish with a smile on my face. And I'm happy to say I achieved that goal. That smile came from the incredible organization, exciting but still somewhat nerve-calming Athlete's Village, the diverse towns from Hopkinton to Boston and the spectators who lined the entire course.
The Boston Marathon has been run continuously for well more than 100 years -- and it shows. The organization of this race is unlike any other race I've run. The expo is huge but easy to navigate -- you can find shoes, apparel (including the must-have jacket), last-minute race necessities you may have forgotten at home and nonessentials that celebrate the event (like a hand-embroidered pillow with all the towns you run through stitched in every color on the front). They even have a big-screen viewing of a video of the entire course, with Boston Marathon–associated personalities narrating the miles. This preview helped to set me at ease and prepared me for what to expect.
To get to the start, runners board school buses to the Athlete Village in Hopkinton. Shuttling 25,000 or so runners might sound like a challenge, but if it was for the organizers, I definitely didn't get that impression. Riding the bus from the Common in downtown Boston to the start was a great opportunity to connect with other runners. It's amazing to hear the stories of how people made their way to this famed running event.
After disembarking from the buses at the Athlete's Village, runners have an hour or two to chill before the waves start. The time leading up to a race start can often be tense, but the Athlete's Village had the opposite effect on me, and I found myself not stressing about the race I'd be starting around 10:00 that morning. The Village offered bagels, coffee, a replica of the "Welcome to Hopkinton" sign complete with photographers, a free pre-race massage tent and port-a-potties galore -- it was a runner's paradise!
When my wave was called to head toward the start line, I walked with the thousands of other runners who shared my preassigned wave start. After stepping into the corral that corresponded with the numbers printed on my bib, it wasn't long before I took my first steps along the world-renowned course. Because the course is point-to-point, runners have the opportunity to see many different locales. Before getting to the big city of Boston, I ran through many unique, small towns: Ashland, Framingham, Natick, Wellesley, Newton. Each town definitely had distinct personalities, but the commonality was that they proudly supported the race and loved to let the runners know it. Whether I was running past a biker bar (fully packed, at 11:00 a.m.) or a university where girls offered kisses, spectators were out in full force. More than 500,000 spectators take to the streets on this state holiday of Patriot's Day, making it New England's most widely viewed sporting event. I'd say that half a million spectators is a conservative estimate.
I ran Boston in 2012, a year of record heat. The spectators really were fantastic in helping to beat the temperatures in the high 80s. They came out from their homes with extra cups of water, ice cubes and hoses with spray nozzles. The spectators along the course were phenomenal, and certainly a big reason why this big-city race is a success -- whole towns get behind it. They encourage, they cheer and they clang together anything and everything they can find to create enough noise to drown out any negative thoughts that crossed my mind -- whether because of the weather or the hills.
I had high expectations for Boston -- it is the marathon. My expectations were all completely exceeded. The organizers, the expo, the Athlete's Village, the towns, the spectators -- all top notch. No detail is spared in this marathon, and this commitment to excellence made me feel like an elite runner.
It's easy to say that everyone should run this race, though it's not always so easy to get there. But do whatever you can to toe that start line in Hopkinton, because it is completely worth it.
Location: Boston, Massachusetts
Date: third Monday in April
Distance: marathon
Field Size: 25,000
Website: BAA.org
Race Highlights: It's Boston, the most elite marathon in the world.
Not your cup of tea? Try one of these other races from The Runner's Bucket List: