So, I was thinking about this on the first of many long marathon training runs leading up to the 2014 TCS New York City Marathon later this fall. There are runners all over the country preparing for their fall marathons -- MCM, Chicago, NYC, and others. So, what if we could support each other and boast a little bit with the bravado of a marathon beard? The #MarathonBeard is a testament to the long months spent training for an epic race.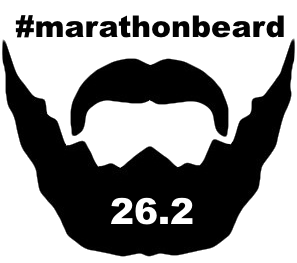 Here's how it works:
You commit to running a fall marathon (check)
You stop shaving (easy enough)
Post pics to your social networks with #MarathonBeard
Sounds like fun, doesn't it? Let's grow our whiskers and be proud of our marathon training. People will ask why, and of course you'll have to tell them. That's not bragging, that's just being polite. Ladies, you probably won't want to take part in this one, but maybe your man will to show his support for you.
Let's have some fun and make the marathon training phase a little more interesting. Please share with your social networks to spread the word!
Popular in the Community