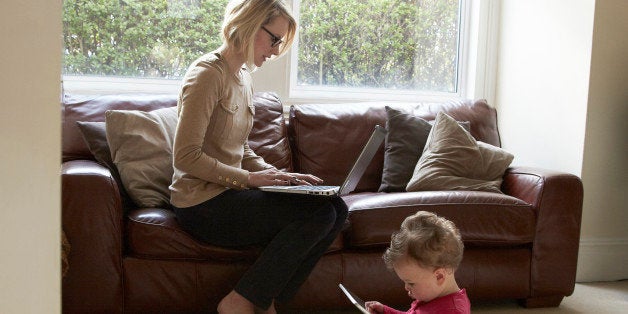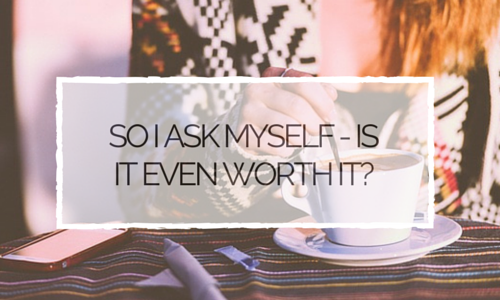 Welcome to my home -- a quaint weatherboard cottage in a leafy suburb of Sydney where my kids are the law makers, the rule breakers and the... chaos creators.
In my current reality of life with three boys three and under, I have become very good at surrendering control and just going with it. Little boys are busy and I've realised that there is no capacity to be uptight when parenting free spirits.
This mentality helps me to cope when the house is a mess, when the kids are fighting and when I'm being pestered to go to the park. Again.
That is, up until 4:55 p.m. on any given day.
Every day, as it starts to get closer and closer to the dreaded 4:55 p.m., I feel my anxiety start to rise. This generally happy go lucky mum disappears and a frantic wild woman emerges. I foolishly convince myself that a Cadbury fix will give me the courage I need to get through the next few hours.
You see, 4:55 p.m. is when my kids start to realise that they are hungry, getting close to tired and that they will soon be made to go to bed. This is when my already cheeky cubs transform from your ordinary, run of the mill mischievous kids into fully fledged Wild Things.
Any parent will tell you that the dinner/bath/bed period is the toughest to navigate. There is the daily dinner fight where food made with love is thrown across the floor. Bath time is rough, wet and slippery -- and not in a good way -- and bedtime takes up most of the evening. Most nights, it is close to 9:00 p.m. before I've finally closed the last child's bedroom door.
Essentially, my life is a dromedy. There's laughter and there's tears, there's highs and there's lows.
And then, when I've fought through the battle, I sit down to work.
For some reason I have decided that life wasn't quite busy enough and I needed to add business to the mix.
Honestly, I love my life, but I am so ridiculously tired.
So I start to wonder, WHY NOW? Surely, business can wait until the kids are a little bit older and life is a little bit more predictable? And in that moment, it all becomes clear. My WHY is so strong, so compelling, that for me NOW is the only option.
For me, my work is crucial to my mental well being. It's essential to have something that's only for me.
My business, my creative space, my outlet.
The more I think about this, the more I realise that I have no option other than to do the work here and now. There is no next year or when they are all sleeping through the night or when the kids are all in school. It is now.
Holding on to your "why" is essential as an entrepreneur and absolutely crucial as an entrepreneur who is also a mother. Raising a family is hard enough without throwing a business into the mix. The urge to give in or press pause for the time being can be great and all too tempting at times.
Your "why" is what will keep you focused and motivated when everything seems just a little too hard or hectic; when sitting down to Netflix seems more tempting than getting on with business.
So what is your "why"? Why have you decided to add another thing into your already full life? I would love to hear what motivates you to keep going towards your dream when life seems to throw endless chaos your way. Leave a comment below, send me an email or join the conversation on Facebook. Until then...
Explore our website or follow Uldouz on twitter @UldouzVanEenoo
Calling all HuffPost superfans!
Sign up for membership to become a founding member and help shape HuffPost's next chapter