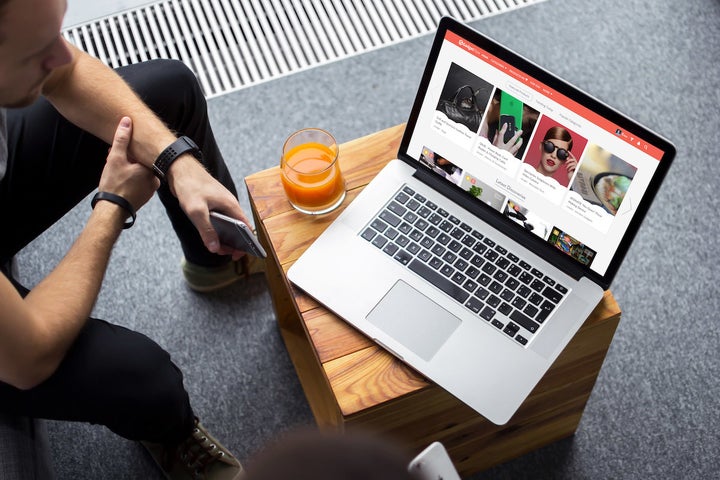 Life is short and you need to spend it by doing things that you love, period. Since I was a little kid I was fascinated about learning new things on the web like programing, design, watching how-to videos, and so on. I started working as a freelancer at 16 doing web design and graphic design. I was constantly learning new things since every customer wanted something different so, in a way, I was getting paid to learn things. Awesome, right? Anybody can do this, really. No matter how old you are, we are living in an era where you can jump online, enroll in classes, watch Youtube videos, and become an expert in virtually any field.
I've always have been a fan of multitasking and efficiency. While I was in my 2nd year of college studying shipping and finance, I joined the Greek Army (which is mandatory) for 12 months. During my free time, I was studying for the exams and I was also writing blog posts for my design blog. Occasionally, I would work on a couple freelance projects on the weekends. After I was dismissed from the Army, I started working in a shipping company for a year and I soon realized that this wasn't for me. Don't get me wrong; the business trips and the compensation was great but it wasn't creative and I couldn't even imagine myself still doing this at 30. So, I went ahead and opened my own media agency with a friend of mine, Mike. One of our projects was Gadget Flow which is a product discovery platform. We worked on it a for a couple months and, as soon as we understood its potential, we closed the media agency and focused all of our efforts on Gadget Flow.
During my year in the shipping company, I worked in an office with over 40 people and I learned about everything from how an office operates and business language to customer relations and how managers were running the company. Soon, I decided that I needed to run my own company. If you look at truly successful entrepreneurs you'll see that more than 80% have worked for someone else in the past which led to their current success. I'm grateful for all the experiences that I got while I was doing freelancing and while I was working for the shipping company because they made me who I'm today.
Gadget Flow grew fast. Launched in 2012, we're now a team of 25 people and we reach more than 22,000,000 people per month. We also have more than 5,000 customers to date including Sony, Polaroid, and some of the most successful crowdfunding projects. Getting to this point requires a lot of work, passion, the ability to wear many hats, and being able to learn a lot of different things.
Work Life Balance - Is there such as thing when you build your own company?
I read too many stories where startups become successful overnight. Let me tell you something: you have two times more chances of winning the lottery than becoming a success overnight. You must be willing to put in the hours for the next months and years. If you are happy with your current work/life balance then simply don't start your own company; you'll fail miserably. For the remaining 99.999% who didn't become a success overnight, including myself, the key to becoming successful is to simply work a lot. There isn't such a thing as work/life balance when you start your own company. There are always tasks to complete and things on your plate. It comes down to simple math: if you spend 8 hours a day building your company it'll take you longer to reach success than if you work 12-hour days. If that doesn't give you enough drive, keep in mind that your competition may be willing to work even more each day which means they'll get more customers, more money, and more success.
Working 16 Hours a Day - It's Not That Bad
When I was working 8 hours a day doing something that I didn't like I felt tired, exhausted, and uninspired. The only thing I wanted to do after work was to sleep, or get drinks with friends. Now, I'm working twice as much doing something that I love. With this daily enthusiasm, I started working out, following a healthy diet every day, reading more books, writing my blog, and traveling much more. I'm simply much happier. But, how? Well, I created my own routine. When I had to wake up every day at 7:30 am to go to the office I was hitting the snooze button just trying to get more rest. From there, I was forced to dress according to a code, make a long commute, and do a job that I wasn't passionate about. Believe it or not, I now wake up without an alarm before 6am, meditate, read a couple chapters from my favorite book, workout, and I'm working by 7:30 am. Our team works remotely from all over the world including London, San Francisco, Singapore, Ukraine, and Athens. We don't need an office which means there are no long commutes for me and my team. The fact that I can work from anywhere makes it even more interesting. Its the journey that matters not just destination.
When People Talk to You About Your Business, You Need to Stop and Listen
One of the most important things I've learned so far is to listen other people's feedback, thoughts, and tips. When we launched Gadget Flow and it started to grow, I started getting feedback from many important people like CEOs, mentors, investors, advisors, and the like. By listening to their feedback and thoughts about your product, you'll get fresh ideas and you'll end up seeing things from another angle. I kind of abused this concept and, whenever I pitched my company to individuals, I always ended our conversation by asking them "what do you think its missing?" Based on their answers, we have improved so many elements of our platform and have taken some serious decisions that helped us to grow faster.
You've heard that too many times already so I won't get into details but, you definitely need to focus on hiring the right people. I've been in charge of hiring every single one of our team members so far and the two most important things that I always looked for is chemistry and communication. I want my team to be inspired and passionate for what they do, to be able to communicate perfectly with each other. This is tricky because you need to balance experience, degrees, personal goals, and communications skills before you even get into an interview. We now have more than 10,000 applicants for various positions and, although we try to filter them as best as we can, the most challenging part is to find those people that will help you form a dream team. That doesn't necessarily mean the most educated and experienced people in the market but, rather, people who will help you grow your business, care about your business, and understand that if you grow they'll grow.
Making Yourself Available
I really like that I'm available to everyone on my team since day one. They can reach out to me through a variety of channels such as Slack, email, IMs, or even a phone call. For this reason, my team feels more comfortable and secure in a way. I also like to occasionally jump into our sales and support channels to help our customers. They sometimes realize that the CEO is personally responding and the customers really respond to that. Being super active with your customers and your team simply shows them that you care.
Unless you have secured millions in funding and a clear plan on how to monetize your company, you'll have to get used to wearing multiple hats, learning hundreds of new things, and work as every position in your company. It's a wonderful journey but nothing and no one can prepare you for it.
Related
Popular in the Community