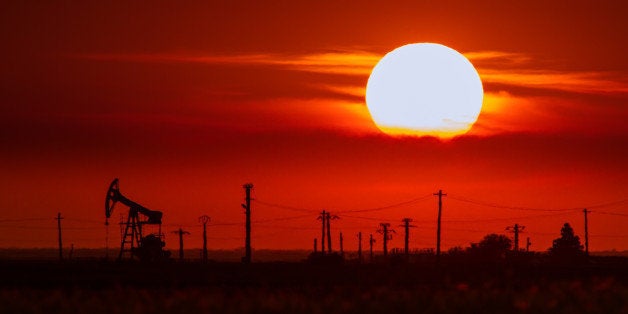 A batch of Senate amendments this week revealed the awkward maneuvering going on within the Republican Party on climate change. After months of some GOP lawmakers holding fast to denial and some demurring "I'm not a scientist," a handful of Senate Republicans voted to forthrightly acknowledge that human activity is driving climate change.
But the Senate Republican membership as a whole still stuck to a dispiriting mix of denial and obfuscation. And perhaps worst of all, even most of those senators who voted to acknowledge the existence of man-made climate change, simply shifted from the know-nothing category to the do-nothing one.
Neither position will help our nation deal with this crisis. And neither will resonate with the vast majority of Americans who say in poll after poll they want leaders to address climate change and reduce the carbon pollution that drives it.
So what happened in the Senate? One amendment, offered by climate champion Sen. Sheldon Whitehouse (D-RI) put the Senate on record, by a vote of 98-1, saying that climate change was not a "hoax." The amendment passed almost unanimously because it was interpreted as just saying the climate is changing - not why. The real test for deniers was the amendment put forward by Senator Brian Schatz (D-HI) stating that human activity "significantly" contributes to climate change.
The former amendment is the equivalent of saying cigarettes release smoke. The latter recognizes that cigarettes cause lung cancer--and gets us headed toward solving a devastating problem.
There is overwhelming scientific consensus that pollution from human activity causes climate change. To stand on the side of fact and reality, lawmakers must recognize the link between pollution and climate disruption.
Republicans who flirt with references to a changing climate but refuse to acknowledge the human role in that change can't shake off the label of climate denier--or flat Earther or ostrich with head in the sand.
The Schatz amendment failed 50-49, but five Republicans demonstrated leadership by voting for it: Senators Collins (ME), Kirk (IL), Ayotte (NH), Graham (SC), and Alexander (TN).
In an effort to give Republicans wiggle room, Senator Hoeven (R-ND) offered an identical amendment that struck the world "significantly" from the text on human activity causing climate change.
The Hoeven amendment does not acknowledge what the science actually says. The scientific consensus is that the changes we're seeing in our climate cannot be explained without including human activity, and cannot be addressed without limiting carbon pollution. The Hoeven amendment was a way to make it look like Republicans accepted the science without actually having them do so. This simply combines denial with cowardice. At least figures like Sen. James Inhofe (R-OK) are open about their beliefs.
Support for the Hoeven amendment seemed strong enough that Hoeven himself panicked and voted no, apparently fearing that denialism is so strong in some quarters that even his tepid amendment would lead some Republicans to turn against the underlying bill which forces approval of the Keystone XL pipeline. In the end, the amendment failed 59-40, but fifteen Republicans supported it--seven of whom are up for reelection in 2016, some in purple states.
It's no wonder Republicans eyeing the next election are rethinking their climate positions. An NBC News/Wall Street Journal poll found that two-thirds of voters support the Environmental Protection Agency's plan to reduce carbon pollution from power plants. This support reaches into purple and red states: a survey conducted by Harstad Strategic Research reported that 53 percent of Republicans, 63 percent of Independents, and 87 percent of Democrats say the EPA should limit carbon pollution.
Mitt Romney's team may be reading the same polls. As he considers a third run for president, Romney described himself this week as "one of those Republicans" who believe that humans contribute to climate change and the U.S. make show "real leadership" on the issue. Romney knows he needs moderate votes to win the White House, and 62 percent of moderate Republicans view climate change as a serious threat, according to new analysis from the Yale Project on Climate Change Communication.
Having a few more Republican Senators on-the-record accepting climate change science is, sadly, a notable development. So is more Republicans tacitly acknowledging that forthright denialism is bad politics. But they can't stop there. They have to offer a plan for solving it. Right now the GOP Leadership in Congress has not only vowed to block the Obama Administration's climate action at every turn, they have failed entirely to present their own blueprint for reducing carbon pollution. Their do-nothing position is the hoax that needs revealing.
Related
Popular in the Community