The spectacle surrounding the eight-and-a-half-day running of the bulls -- more than the daily, life-threatening action of the animals themselves -- has inspired him to return to the event over the last 15 years.
"For me, it's about the people who attend San Fermin, how they live the fiesta," Verdu Martinez, who is from the southeastern Spanish city of Monovar, told The Huffington Post this week. "I don't really concern myself with the running of the bulls or the bullfights."
The photographer has taken many stunning images of the festival over the years, including these from 2014 and 2015, which have never been published previously.
"I just walk aimlessly through the streets and try to transform regular situations into the extraordinary," Verdu Martinez said.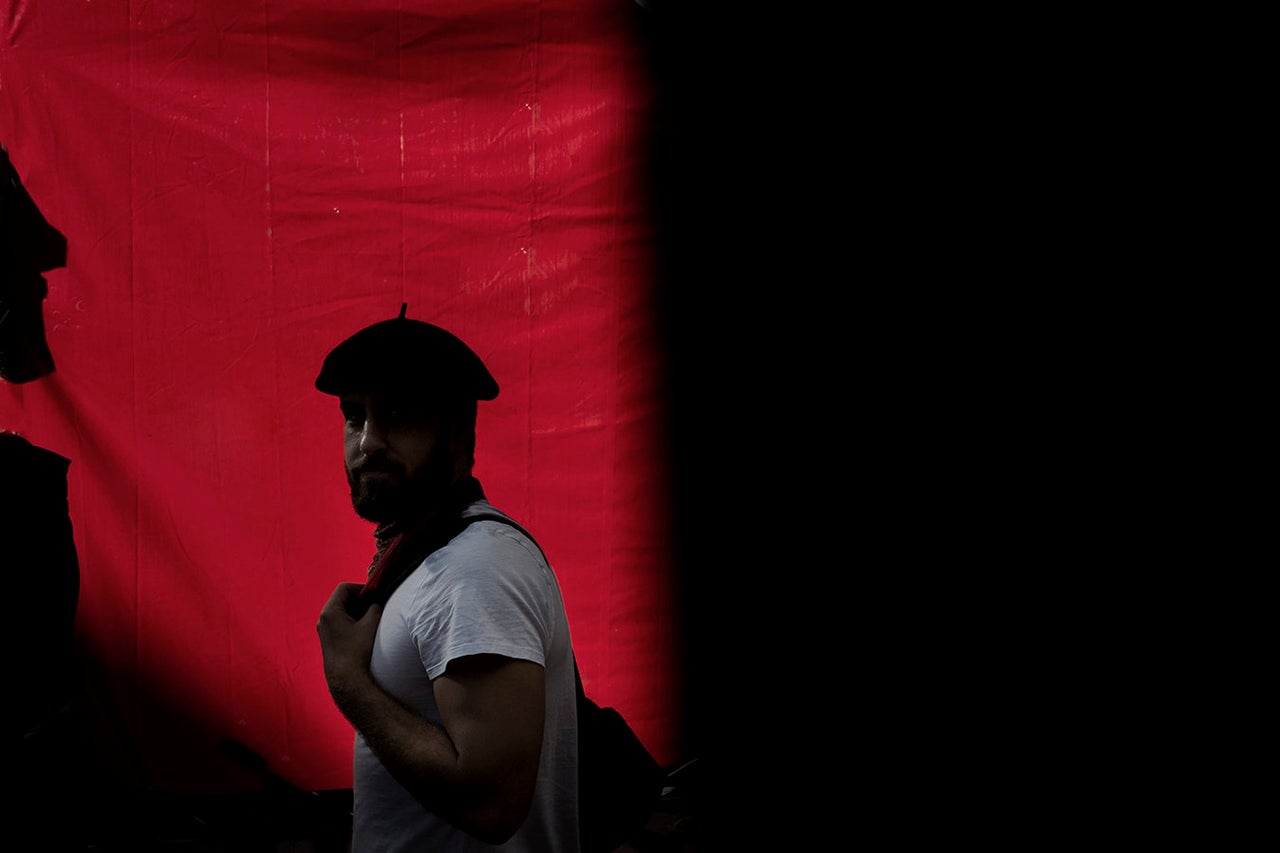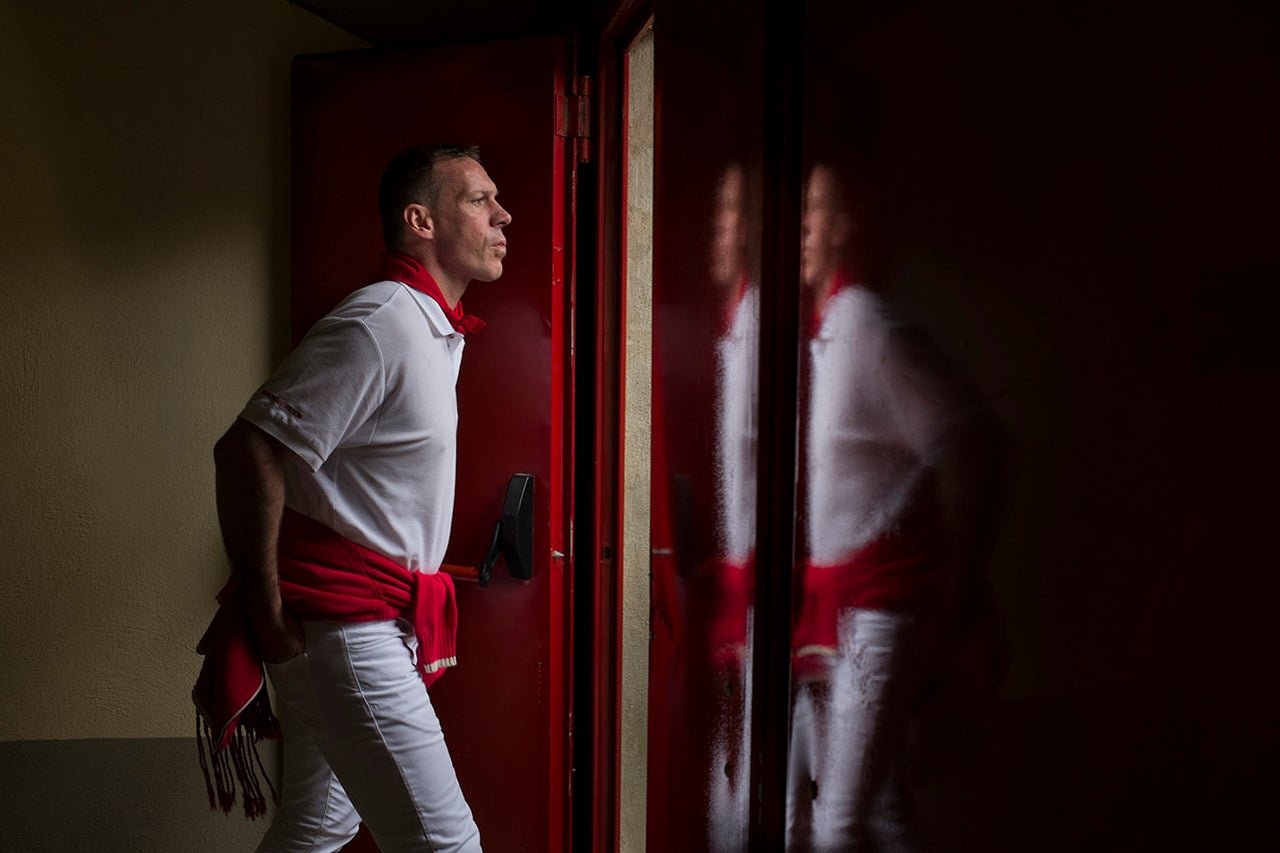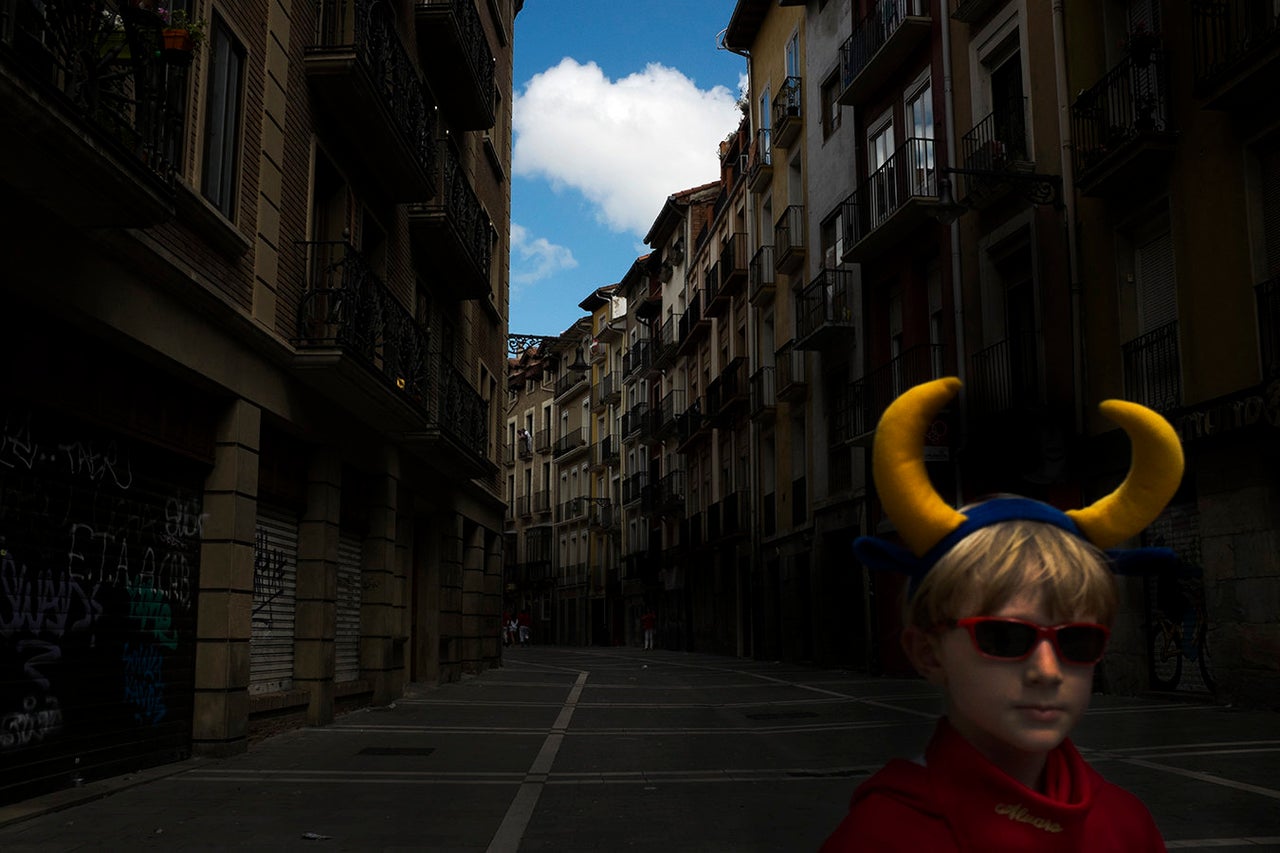 Many of the visitors who descend upon Pamplona each July consider bulls to be at the center of the event -- as do animal rights activists, who often criticize the festival.
But Verdu Martinez eschews the traditional shots of runners sprinting away from bulls or being gored (which hospitalized some 37 people last year) to capture everyday life during San Fermin. The city, typically quiet and home to just 200,000 residents, attracts about 1 million people during the annual festival.
The photographer's playful images feature grandparents pushing strollers through the streets, people in traditional costume texting their pals and others carrying drinks up staircases. The only bull in this collection appears on a television screen that's reflected in a window.
Article continues below the photographs: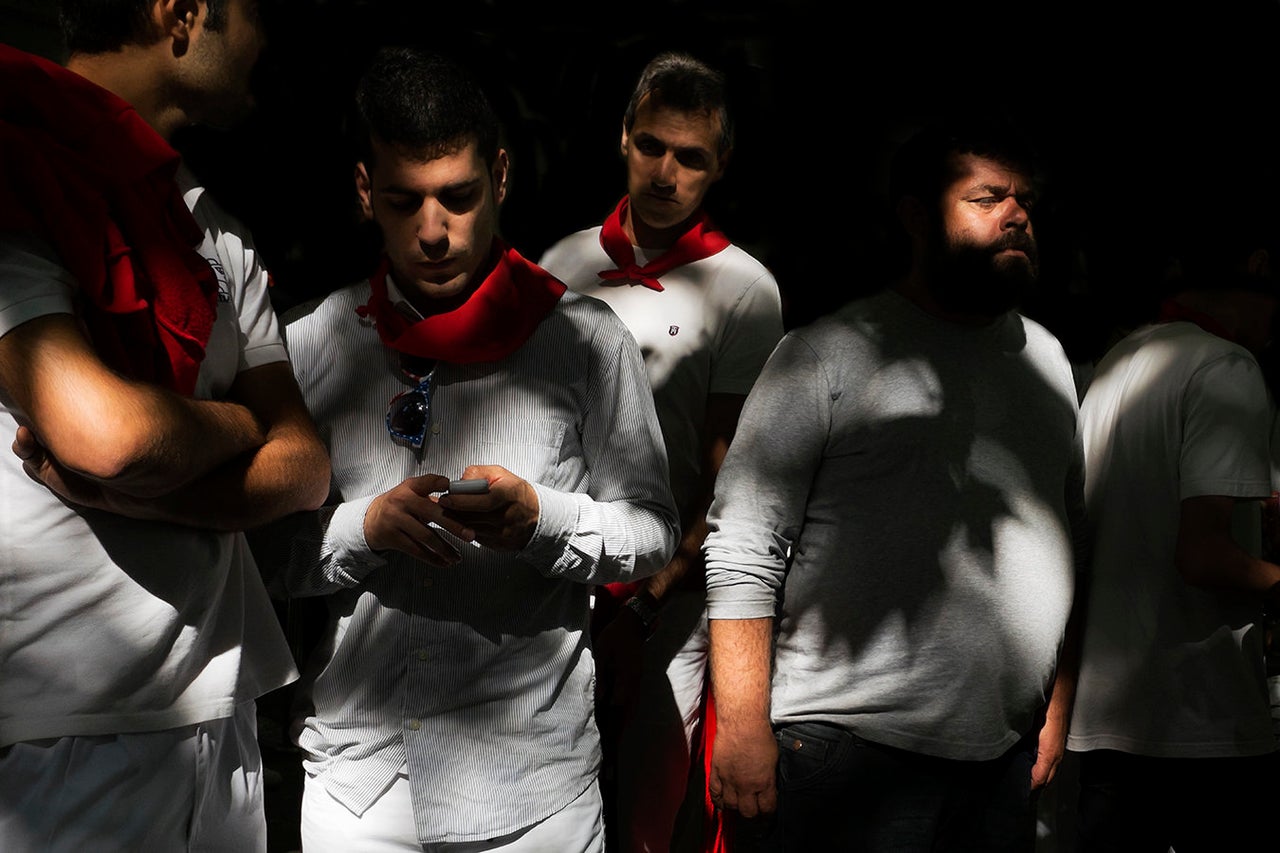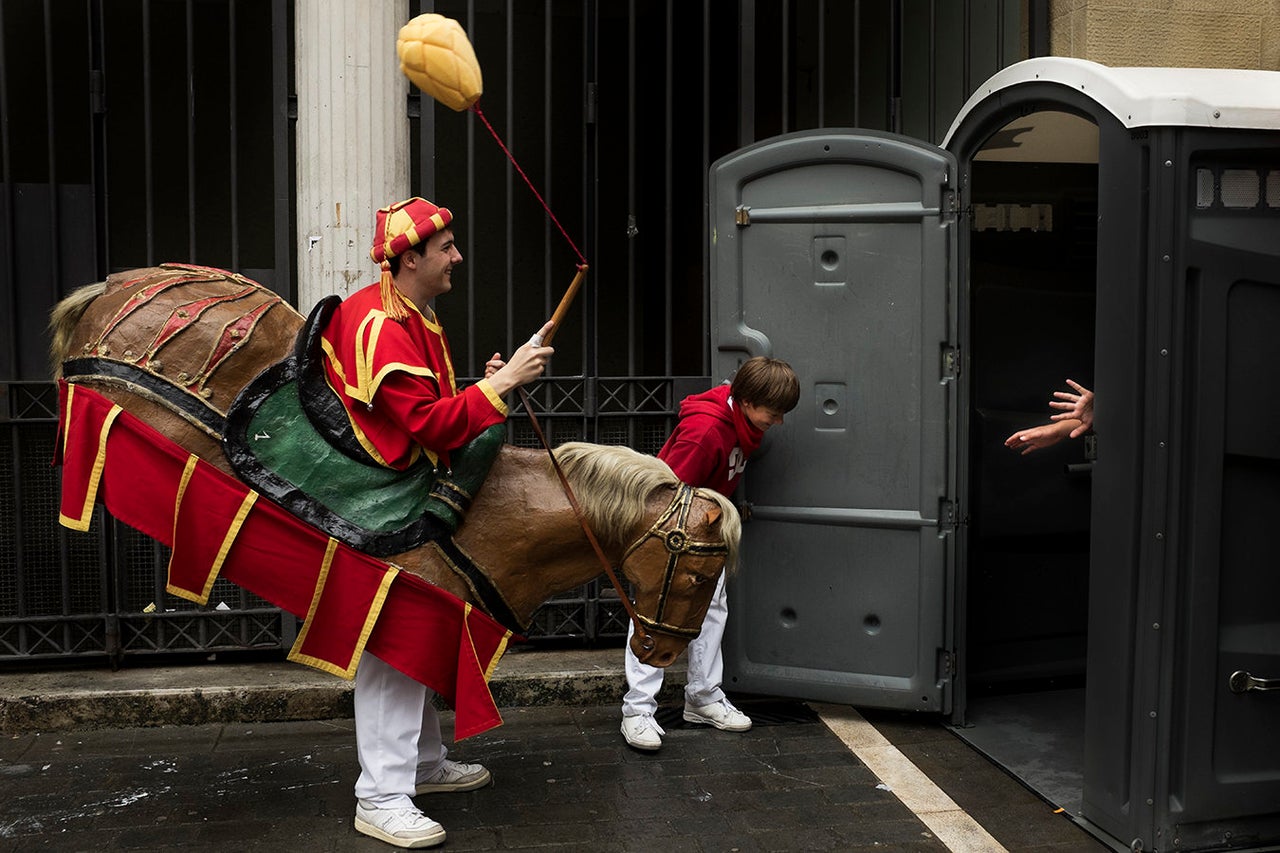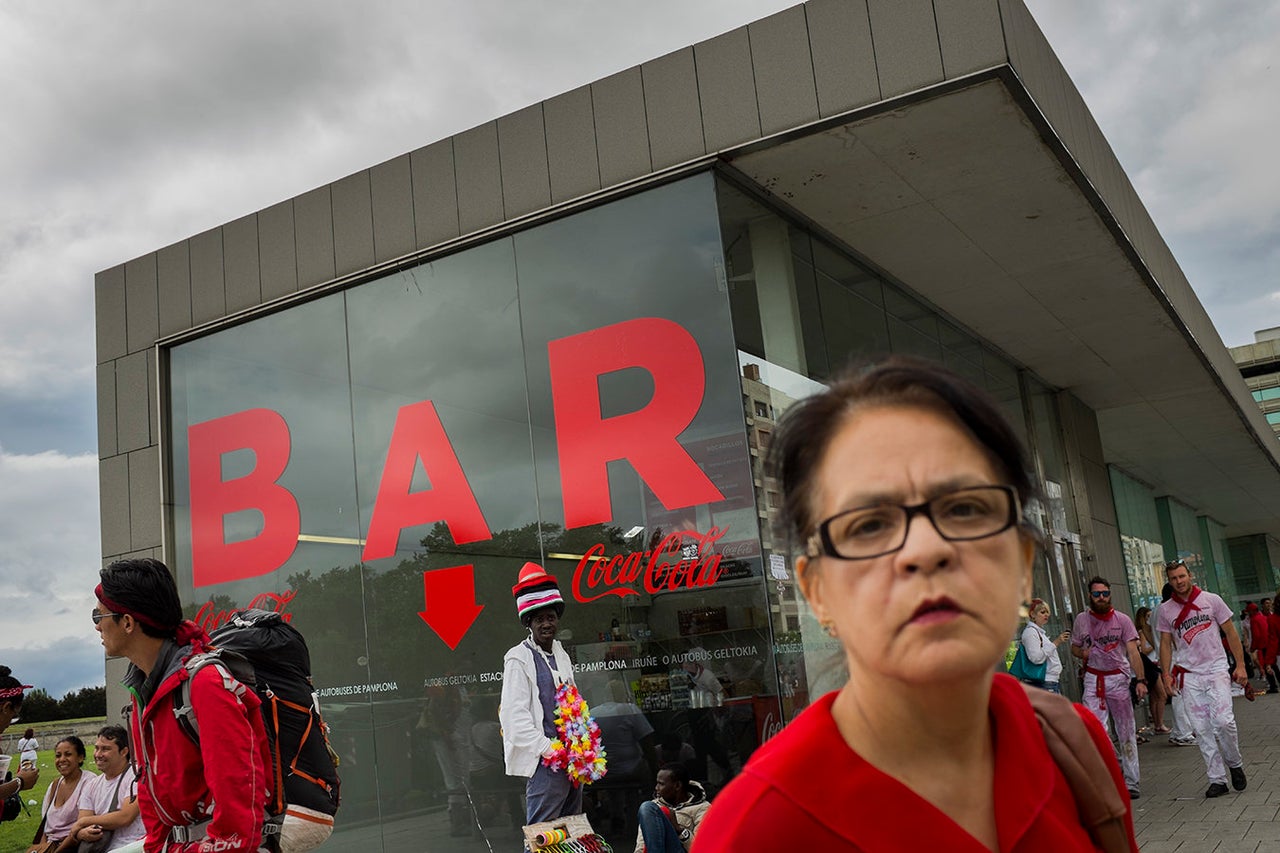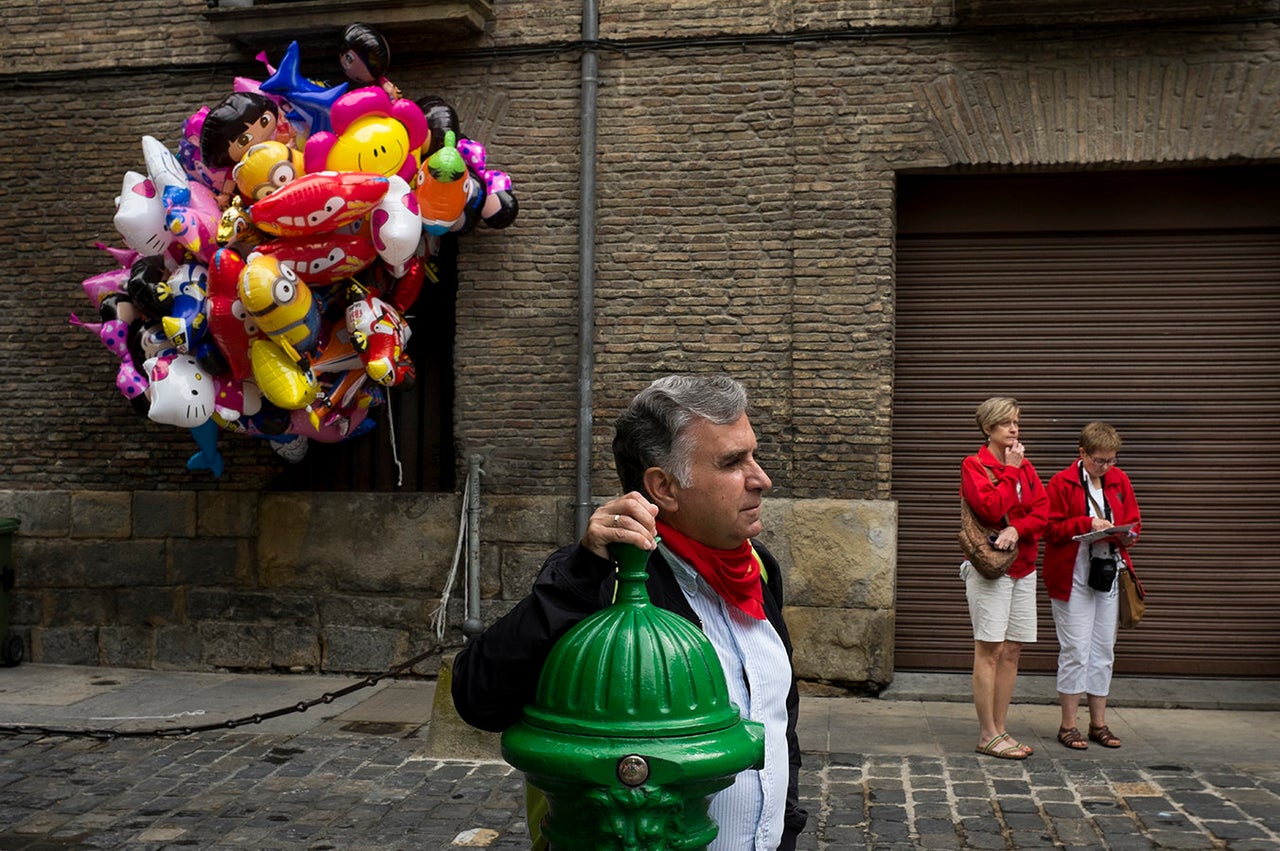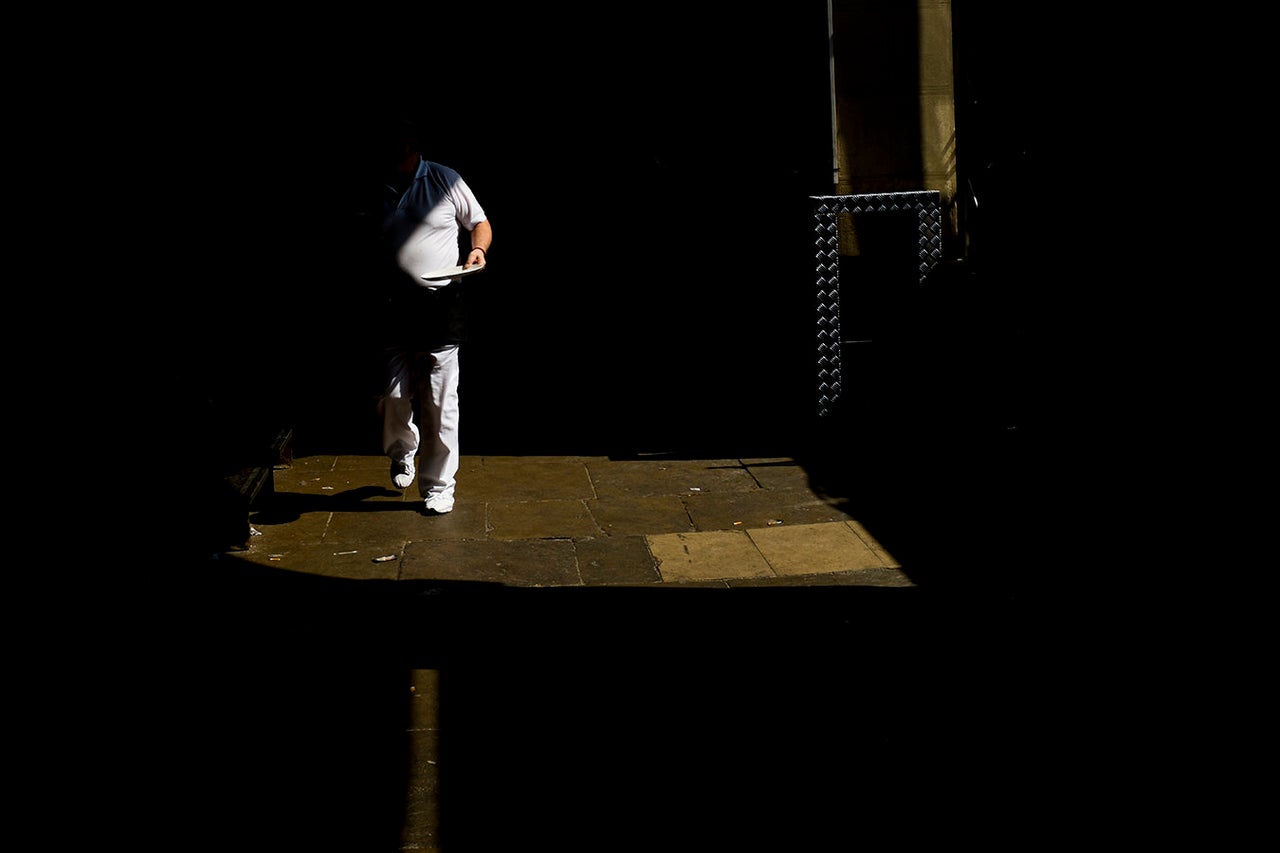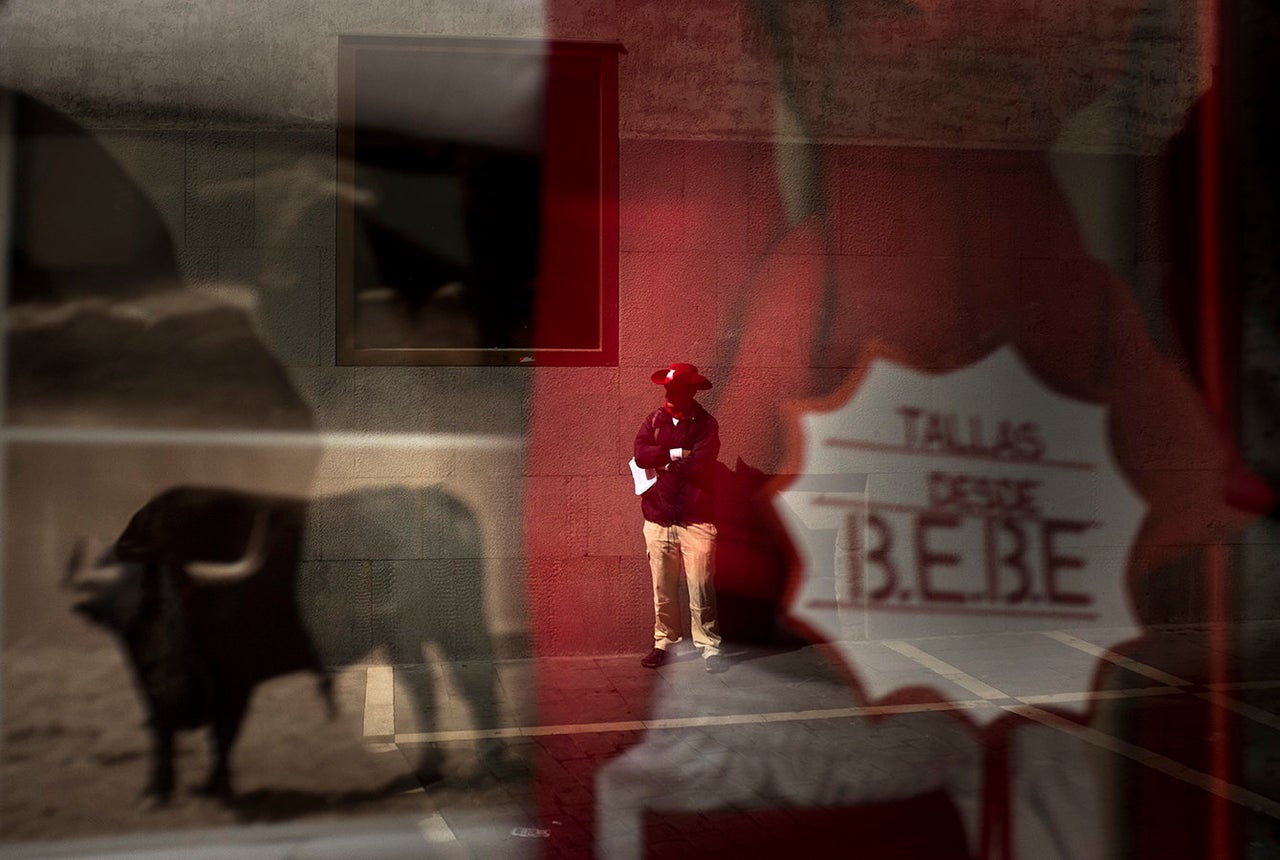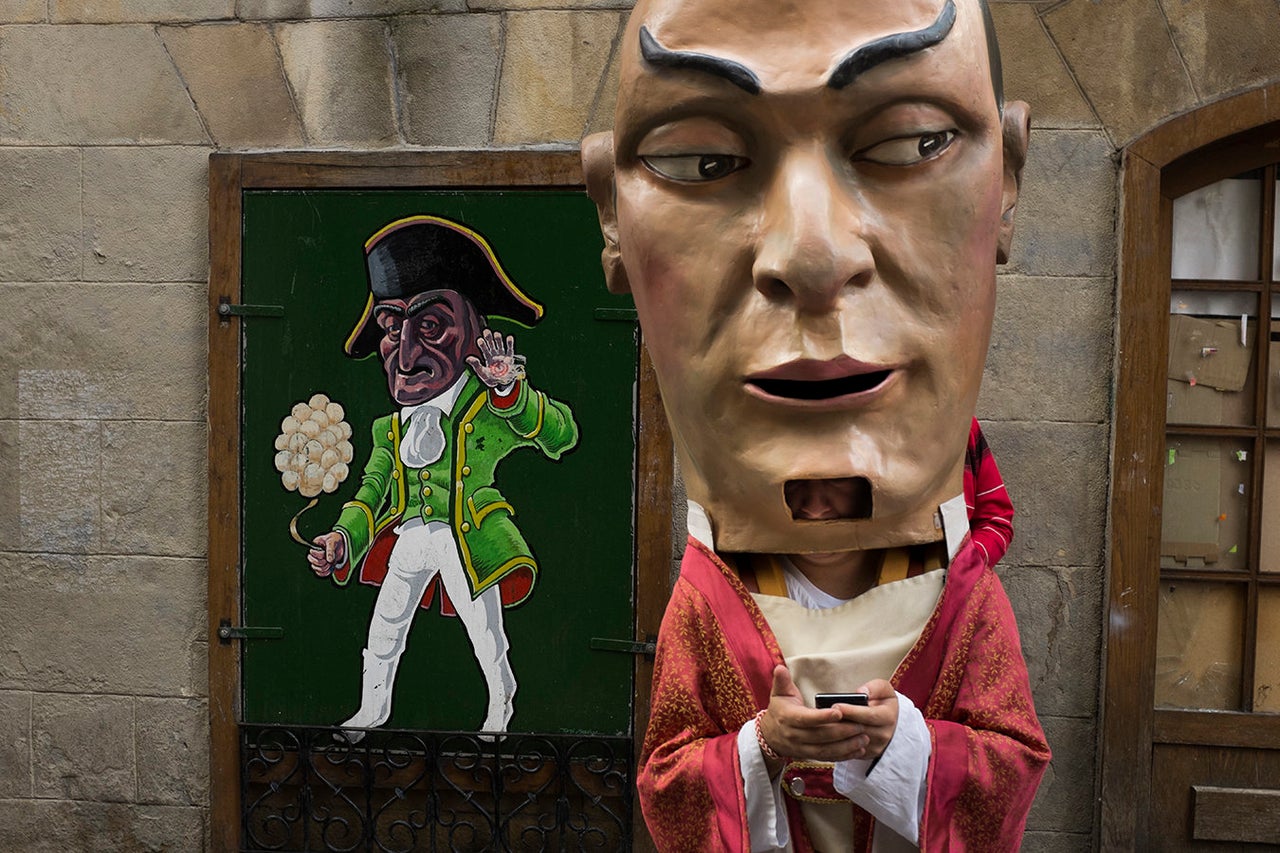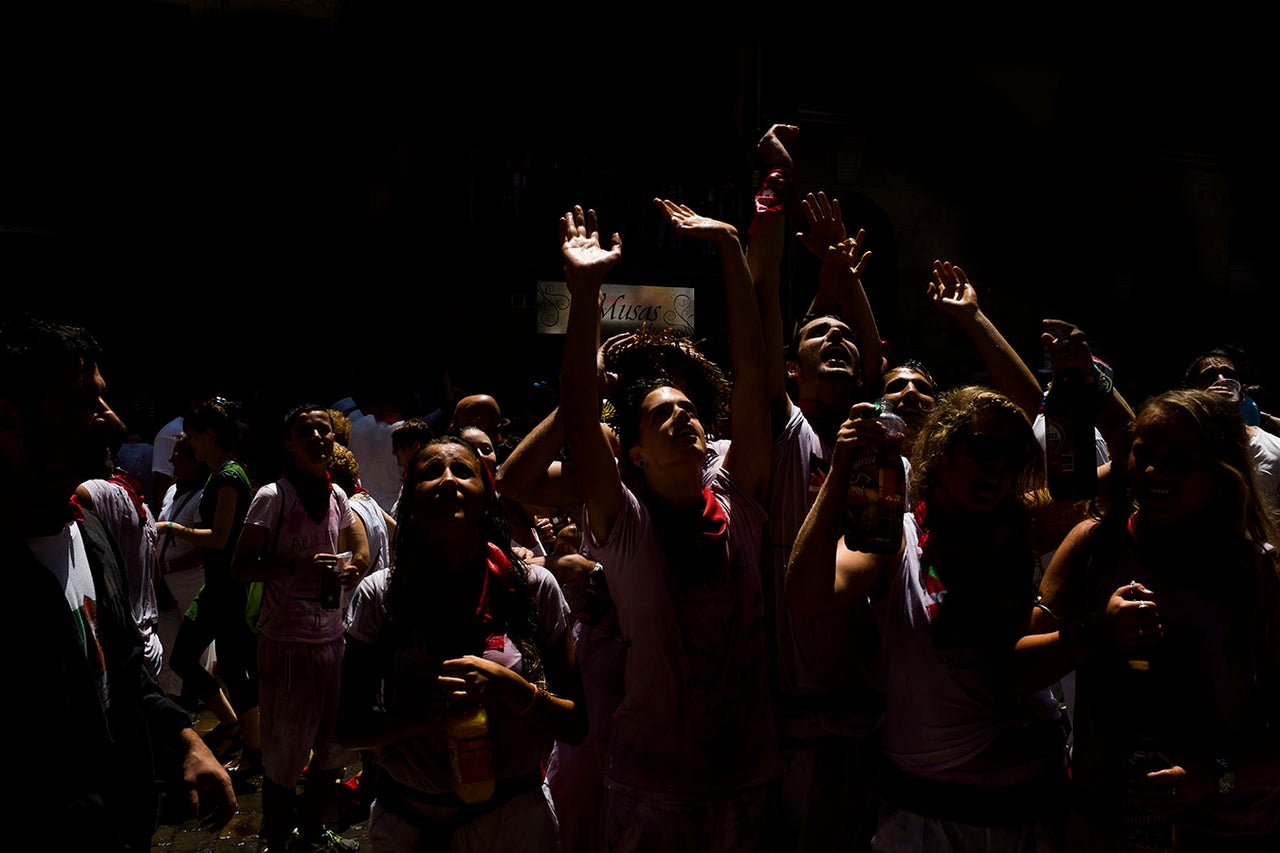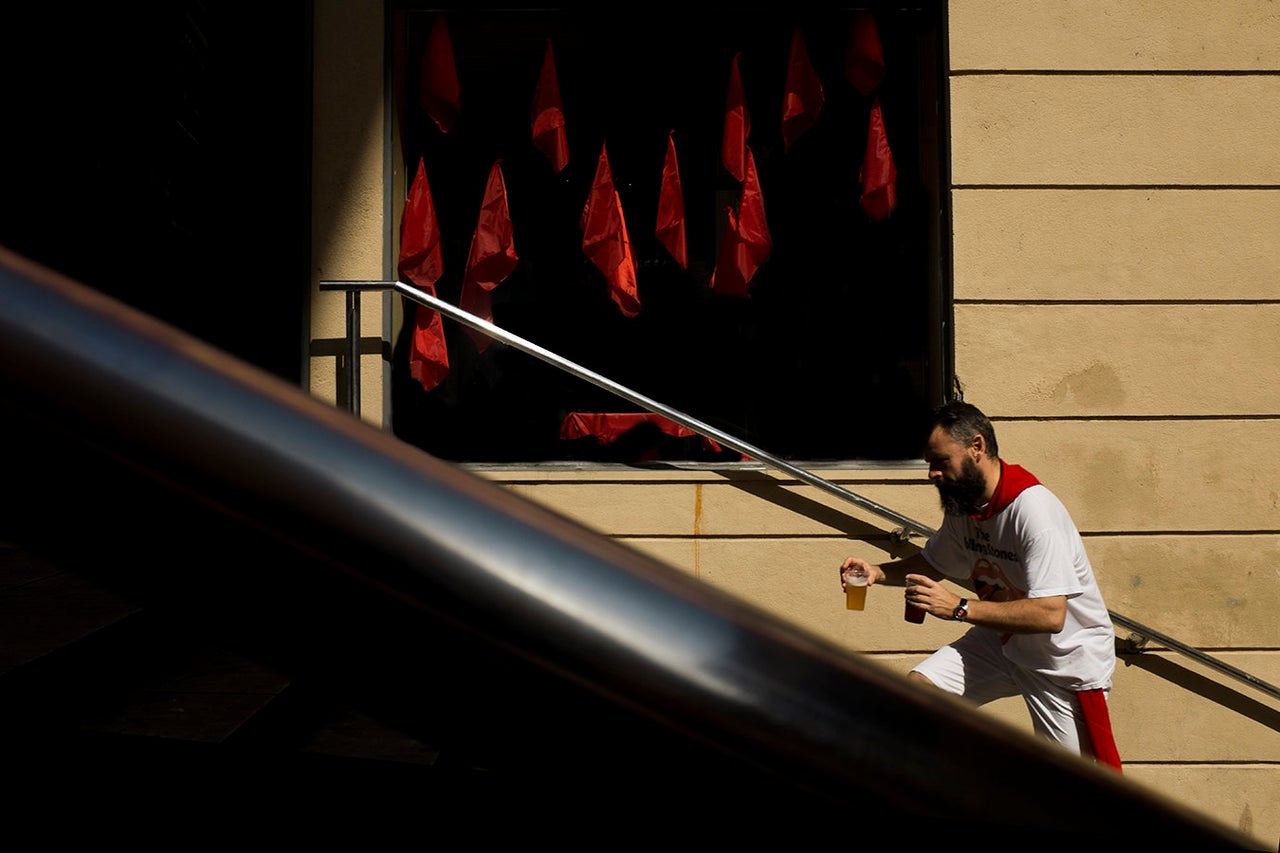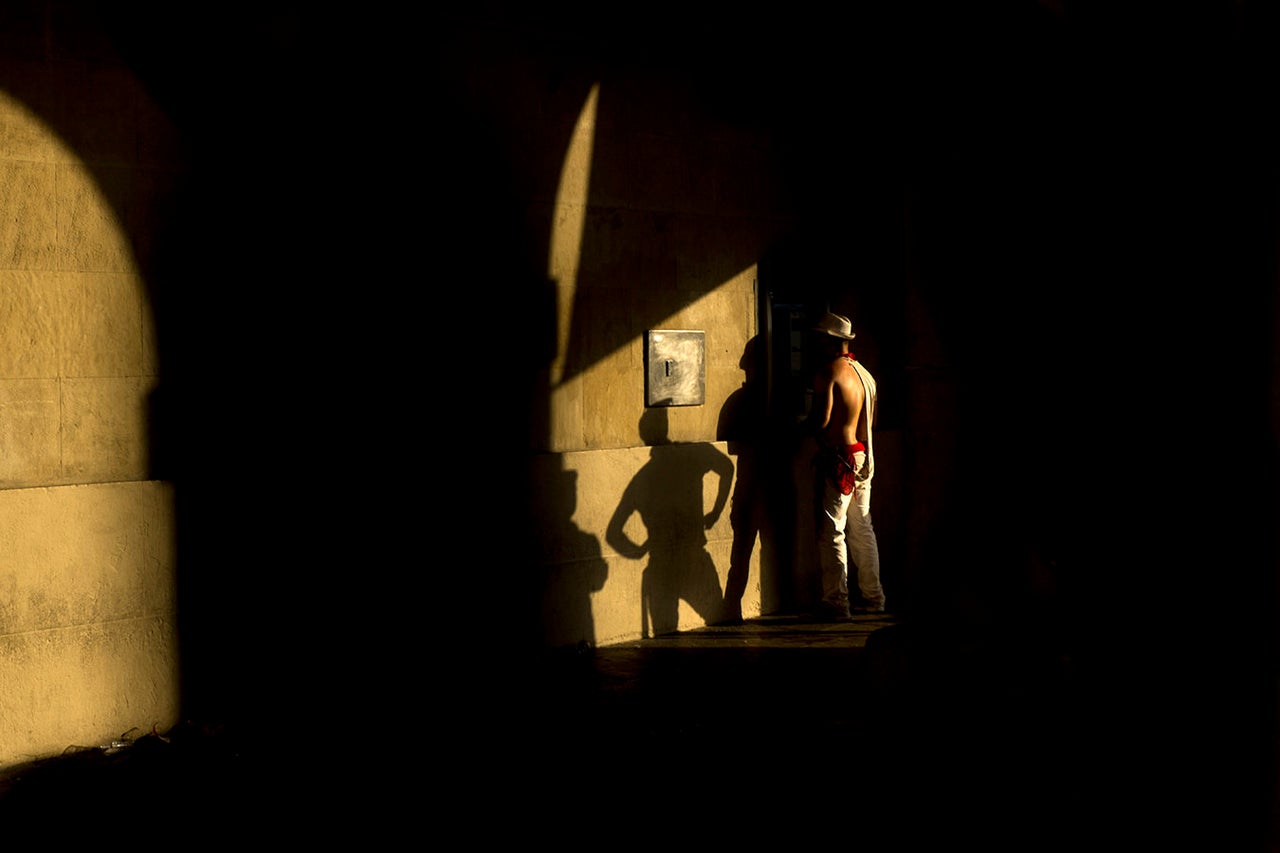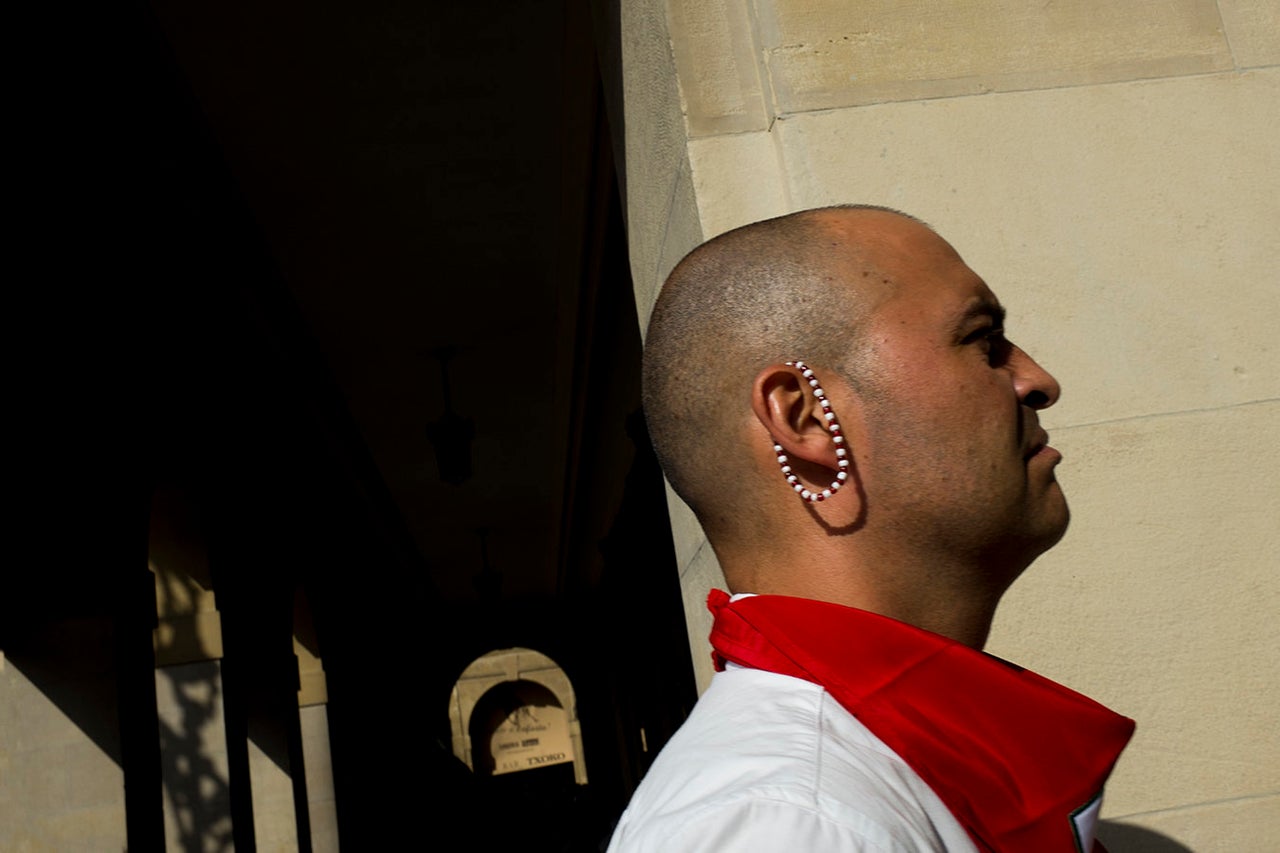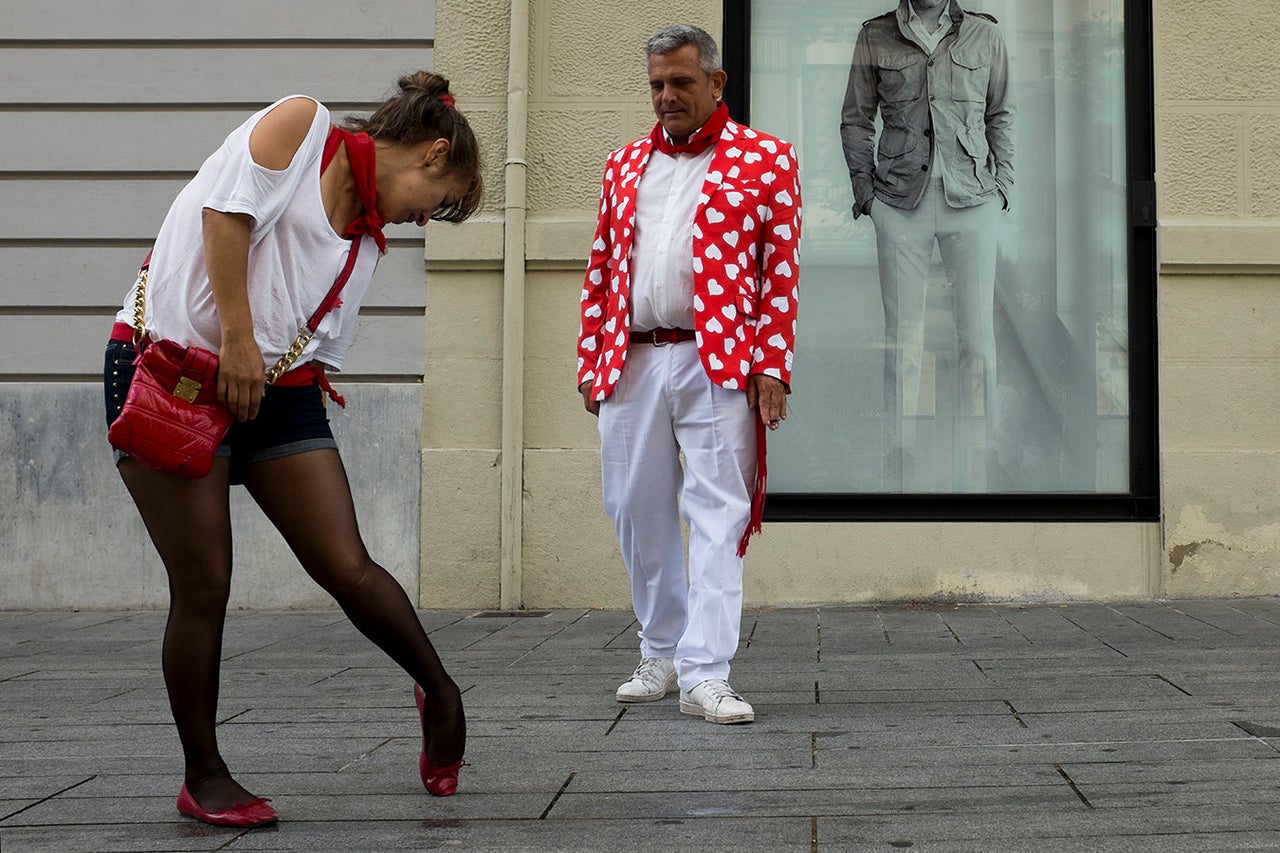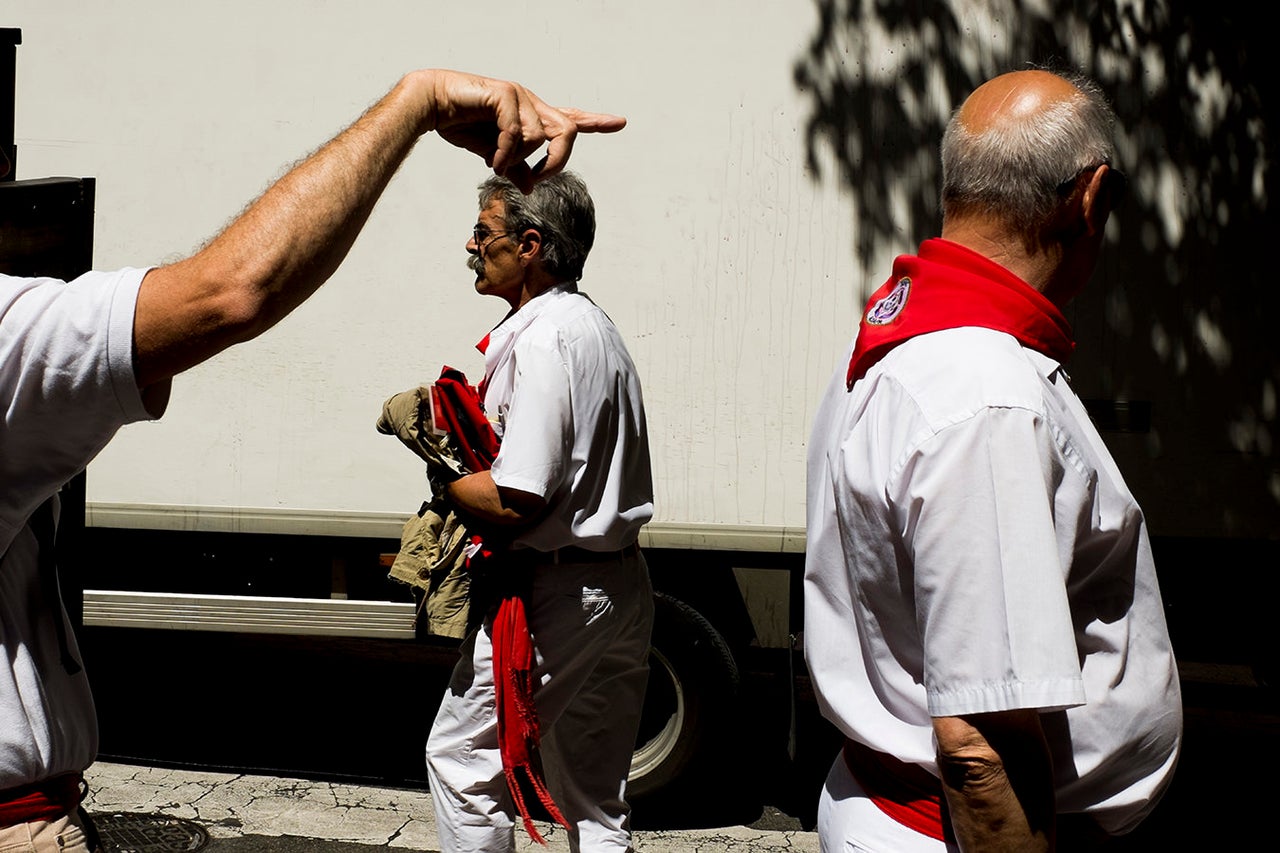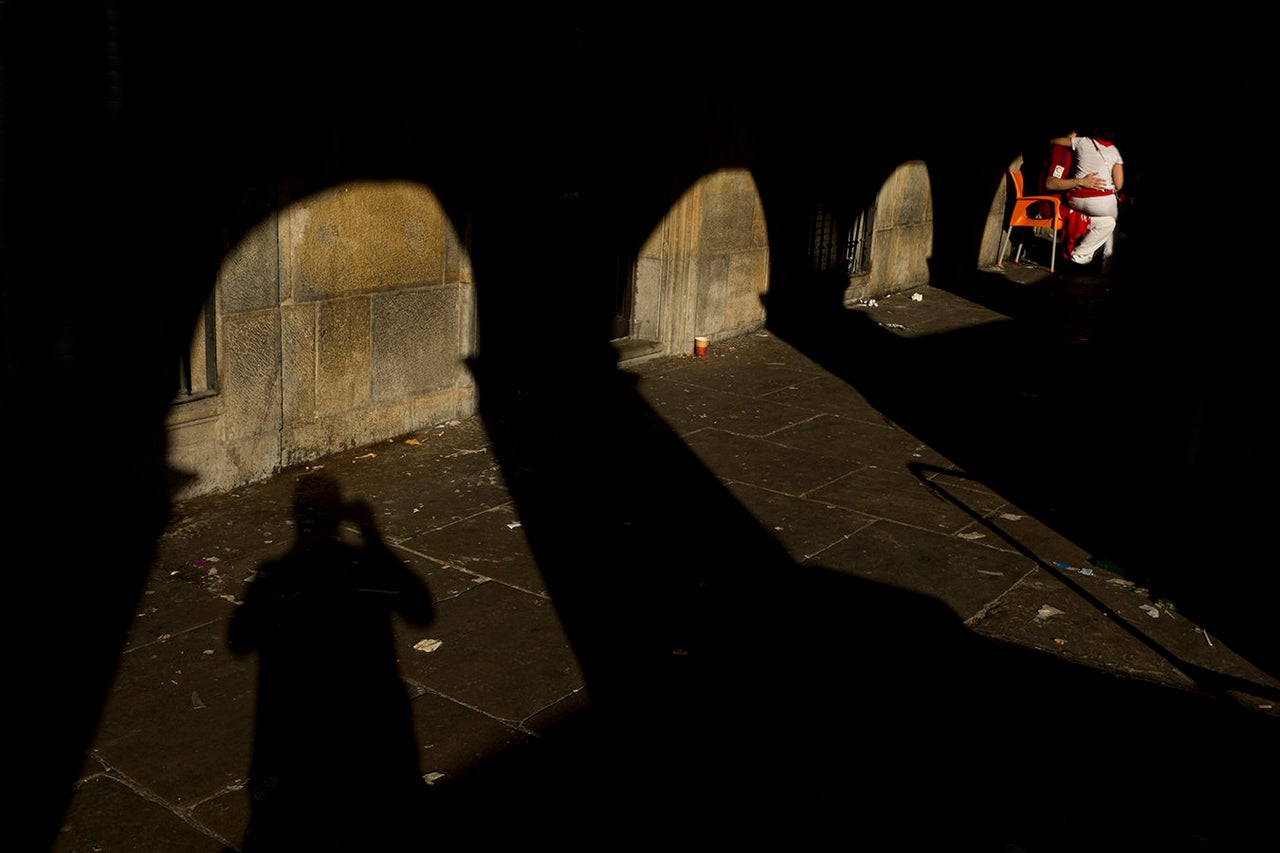 Popular in the Community