The reveler apparently held up the run when he stopped to take a picture of himself and a bull on his phone. If caught, he could face more than $4,000 in fines, as festival rules prohibit putting "other people's lives in danger by filming or taking pictures while running."
Spaniards are having a field day with the selfie on social media, re-posting the photo and hypothesizing about the man's identity with the hashtag #eltontolmovil, "the idiot with the mobile."
Some say the running of the bulls tradition should be preserved while others cry out against animal cruelty and the potential harm to humans -- 15 people have been killed at the Festival since record-keeping began in the early 1900s.
See more GOREgeous photos of this year's runnings below.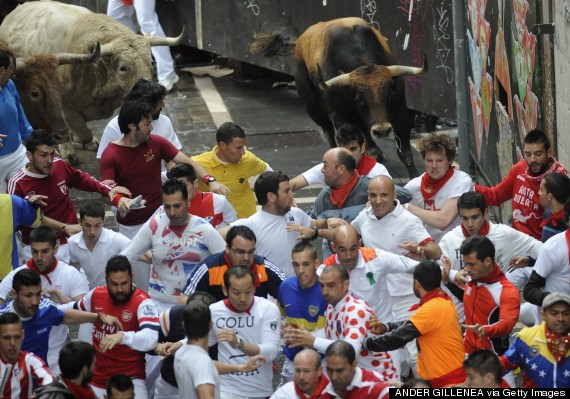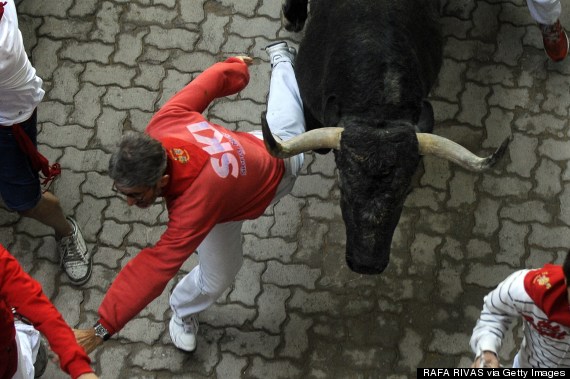 Related
Before You Go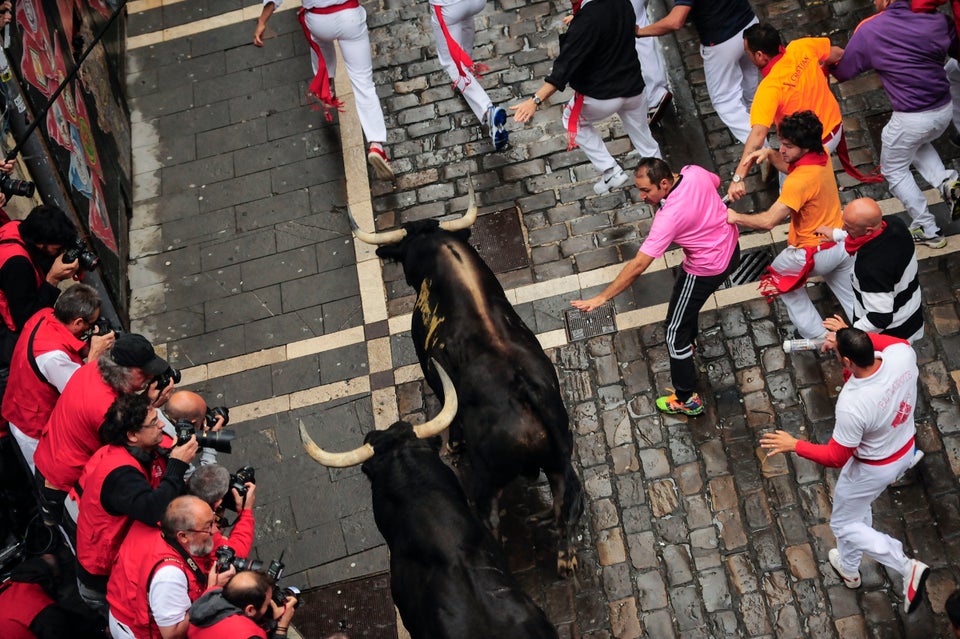 Pamplona Festival Running Of The Bulls