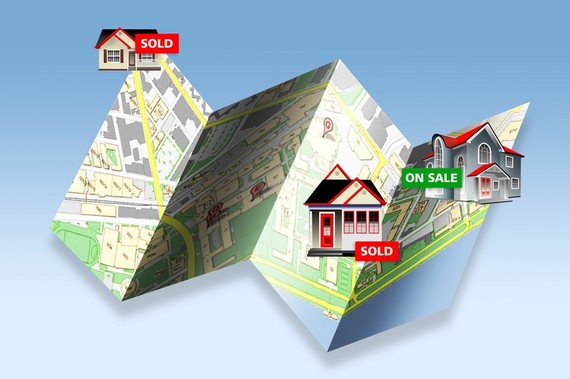 In most areas, the good old days of 2007-2010 with loads of foreclosures are over. We've seen prices rising in many markets, even without really big gains in retail buyer demand. Investors have been the driving force in recent years after the crash. Now it's getting tougher to make rental home cash flow work in areas with competition for homes.
This isn't true for everywhere though. If you're running out of local opportunities but want to own some more rental properties, there still may be places where you can make deals work. Many new investors read that they should stay local where they understand their market and can watch their properties. It's not bad advice, unless you follow it forever, even after you have experience and can do more.
Some of you are self-managing, especially if you only own a half dozen or fewer properties. Others are using professional management companies, so you have experience in how they work and selection of good property managers. If so, you are ready to go a long distance if you want.
First you would be doing a lot of research into remote markets, their economies and rental demand. Of course, home prices and cash flow estimates are in order as well. Almost all of this you can do online. You can get property listings information from the Web as well, but you should do so through a local real estate site. Using their full market MLS IDX search, you can check prices and do some "what-if" calculations.
Your next online research project would be some preliminary website research for property managers in the area. A Google search on the city and "property management" will yield plenty of companies you can check out. You can get a clue as to their professionalism from their websites. Narrow your search with terms like "owner online access," and you'll get some other options.
From one of many websites found this way:

[Company] utilizes a web-based property management system. We provide our property owners with online access to view their financial statements and we email those statements when distributions are made. We provide numerous reports including tenant rental payment history, work order history, property history, year end and financial statements. Our system provides you, the owner, with access to the information you need, when you need it.
You may like this idea, as I would. It's easier to stay on top of what's happening than making phone calls or waiting on reports. Now that you have some possible managers, plan a short trip to the area and make appointments to meet with them. Have them show you some of their rental homes, and check them out with the BBB.
You should also be able to get some valuable buying information from them. Where are they seeing the highest rental demand and low vacancy rates? On the trip you may also want to connect with a real estate agent who can work with you and visit possible properties and send you photos or their comments.
If you do the research, there really shouldn't be any greater risk in long distance rental property investment.
Calling all HuffPost superfans!
Sign up for membership to become a founding member and help shape HuffPost's next chapter