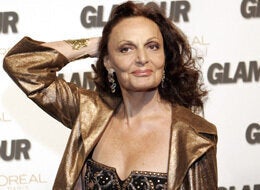 Eleven top designers, including Narciso Rodriguez, who designed Michelle Obama's controversial election night dress, and Beyoncé's House of Deréon, have unveiled high-style inauguration souvenirs. The swag ranges from bags to scarves to t-shirts, priced between $30 and $150. Press release and images with description below.
The Presidential Inaugural Committee (PIC) is pleased to announce the Runway for Change Inaugural Collection, a series of high fashion handbags and T-shirts created by some of America's most renowned designers in celebration of the Inauguration of President-elect Barack Obama and Vice President-elect Joe Biden.

The collection includes handbags designed by Diane Von Furstenberg and Tory Burch, T-shirts designed by Zac Posen, Narciso Rodriguez, Donna Karan, Beyonce, Derek Lam, Rachel Roy, Juicy Couture and Gerald Matthews, and a scarf designed by Alexander Wang.

"These designers have all offered their unique talents and vision to capture the excitement and anticipation around the Inauguration of President-elect Barack Obama," said PIC spokesperson Brent Colburn. "We are very thankful for their designs and grateful for their contributions."

The collection is available at the Presidential Inaugural Store located at 625 E Street NW in Washington, DC, or at the PIC Online Store.