The GOP? "Totally unfashionable!" Scarlett Johansson told us. The Obama campaign, on the other hand, has gathered up fashionable friends in spades.
"I think the designers are going way beyond the call of duty, turning out tonight when they really ought to be back in their showrooms working," said Anna Wintour, who co-hosted the event with Scarlett Johansson and was smiling more than we've ever seen her smile. "I think it shows how devoted they are to the president that they're all here tonight."
Wintour was also joined by Jim Messina, campaign manager for Obama for America. He gave stirring remarks calling for Obama's reelection, but he did admit one shortcoming: "I have no fashion sense," he confessed.
Luckily the rest of the crowd had fashion sense to spare. Wintour was sporting a orange Thakoon scarf, the one designed for the Runway To Win collection ("I'm trying to get Jim to buy one!" she quipped) and designers such as Georgina Chapman, Tory Burch, Diane Von Furstenberg, Prabal Gurung and Lazaro Hernandez of Proenza Schouler all weaved in and out of the bustling crowd in style.
Of course the belle of the ball was Scarlett Johansson, who delivered her remarks in a black Stella McCartney number with a perky peplum and sheer sleeves. As a fashion plate herself, we wanted to know what ScarJo thought about the First Couple's style.
The most unfashionable of them all? Rick Santorum. Scarlett told us:
"I mean, sweater vests are, I guess, charming for family photos and dinner with the grandparents... But I think you [can] wear a sweater vest ironically, right? Just go to the Lower East Side!"
Unfortunately Santorum lives nowhere near the Lower East Side. And his sweater vests are woefully non-ironic.
But why focus on bad political fashion when there's so much good to speak of? In her remarks, Johansson outlined the president's accomplishments over the past four years and reiterated that there's much more work to do.
"I understand that people are upset, they want change and they want it now," Johansson told us. "And change takes time. Not only does it take time, but people have to be active, you have to participate."
Prabal Gurung told us that he shares Johansson's views. "My focus is right now on the positive of the campaign," he said, "which is to make sure that my support for the president is full, 100 percent. Because my belief is, if I'm going to complain about the lack of change in America and the economy, I need to be part of it."
Browse some of our fave Runway To Win items below and head to RunwayToWin.com to pick yourself up some Obama 2012 merch.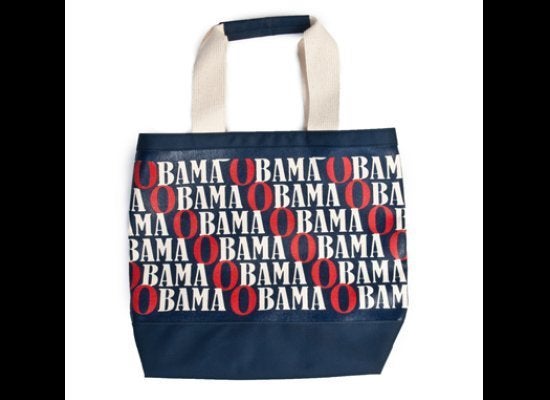 Runway to Win Chicago-Bound
Popular in the Community