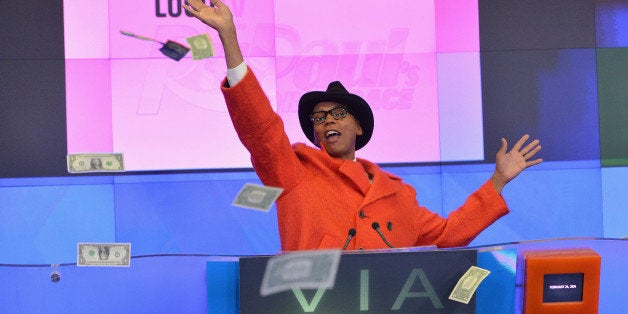 Supermodel of the World RuPaul dropped his new album alongside the premiere of the sixth season of "RuPaul's Drag Race" -- but he made sure that anyone not buying it through iTunes knew how he felt about their illegal download.
Ru himself leaked a copy of his album "Born Naked" through popular Torrent sites often used to download illegal content -- but with a few minor adjustments. When listening to the track, everything seems normal for the first 30 or 45 seconds, and then Ru himself comes on to tell the listener "You done stole my album! Uh uh, no you better don't, hooker!"
Head here to check out one of Ru's tracks off the decoy album.
"We work so hard on this music," RuPaul reportedly said in an interview. "So we thought, why not flood the torrents with a decoy album that educates consumers on why it's important to buy music."
Madonna pulled a similar move in 2003 with the release of her album "American Life," asking the owner of the pirated album "What the f*ck do you think you're doing?"
Want to show Ru some real support? Head here to download "Born Naked" on Itunes.
BEFORE YOU GO
PHOTO GALLERY
25 Of The Most Incredible Drag Queen Moments