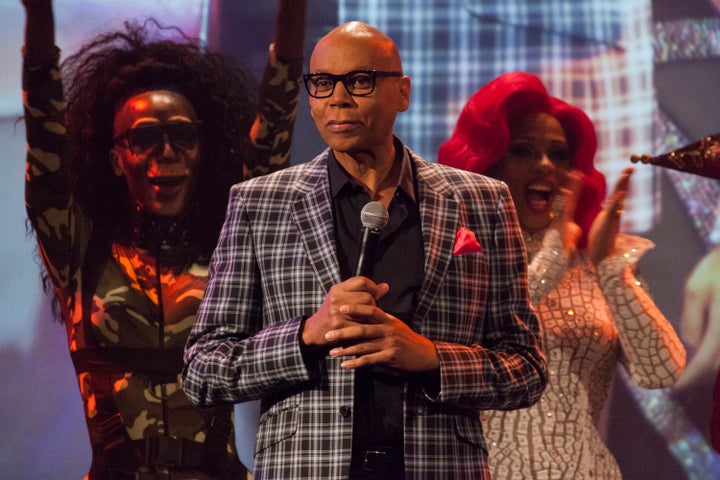 The ninth season of "RuPaul's Drag Race" premieres on Friday and is set to be the popular franchise's most successful season to date, in large part due to its host, Supermodel of The World, RuPaul Charles.
But it won't be business as usual for the reality competition, as "Drag Race" is undergoing some monumental changes this year. The show will change networks from Logo, the seminal gay television network, to VH1 ― a shift that will affect both accessibility and audience for the program. "Drag Race" fans will also now have to plan their viewing around Friday nights rather than Mondays.
The changes mark a turning point for the show's production company, World of Wonder, the LGBTQ entertainment world and for RuPaul himself.
"I think the move to VH1 really reflects the broadening of our audience," RuPaul told The Huffington Post in an interview last week ― a broadening that will prove crucial for LGBTQ visibility in a turbulent and hostile political climate.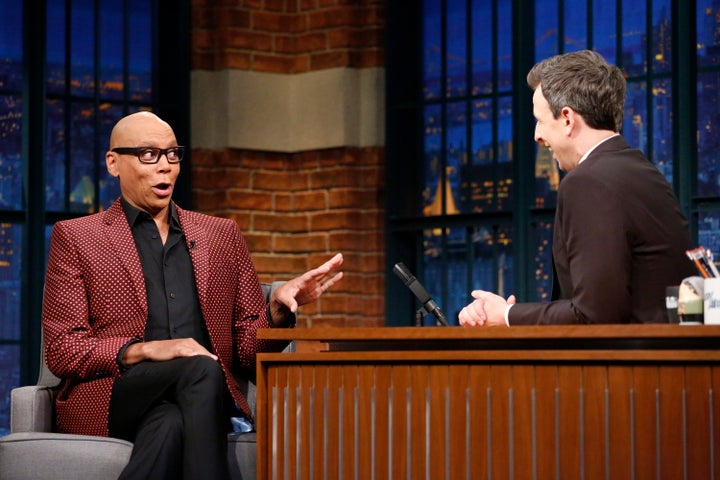 For RuPaul, drag has always been political, "just not in the sense of policies and committees in Washington, D.C.," he jokes. And perhaps, now more than ever throughout the eight-year run of his hit reality program, Ru is becoming more outspoken about the political forces at work in our country and the role drag performers play in combating them.
"Drag challenges the status quo. It's always challenged the matrix – the matrix being 'choose an identity and stick with it the rest of your life because that's how we want to sell products to you, so we'll know who you are and can put you in a box and then sell you beer and shampoo,'" Ru said. "Well, drag says 'I'm a shapeshifter, I do whatever the hell I want at any given time.' And that is very, very political."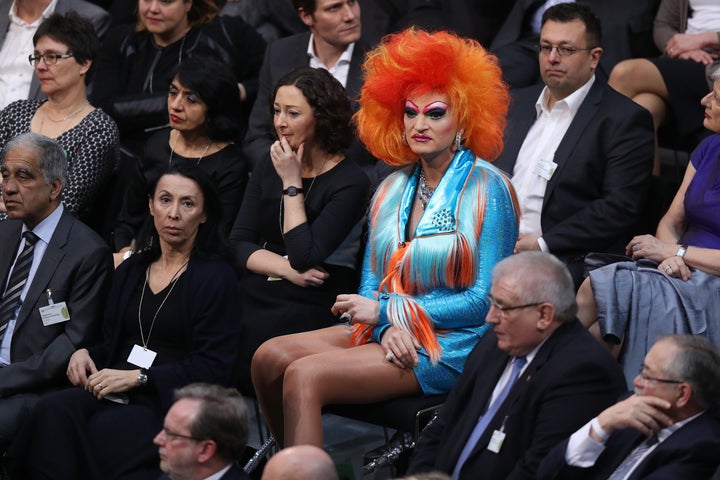 If you're unfamiliar with "RuPaul's Drag Race," think of is as "America's Next Top Model" meets "Project Runway" with elements of other reality shows sprinkled throughout ― all broadcast through the lens of drag culture. But the show goes beyond pure entertainment ― it offers a picture of and an intimate look at a community of people whose very existence and identity is a political act.
This takes on a whole new level of significance as the show moves into suburban American living rooms on Friday nights at 8:00 p.m.
"I think people find our show because they relate on a deep level; that they know they're more than just what it says they are on their driver's license," Ru said. "Now, in this current administration, which is telling people to go backwards, telling people to go back to another time ― as far as I can remember the time machine has never been invented."
According to Ru, different individuals in societies over the course of time have practiced this same cultural function served by drag queens.
"That has been the role of drag queens and shamans and court jesters and witchdoctors throughout history. And all of those entities have always had a duality in their gender. Drag queens have always taken on that role of spilling the tea – and the tea is the emperor has no clothes!"
After season nine of "Drag Race" airs, 114 different contestants will have entered the iconic pink workroom doors of "RuPaul's Drag Race." Many of those queens have had massively successful careers, and have also changed lives simply serving as possibility models for queer kids across America.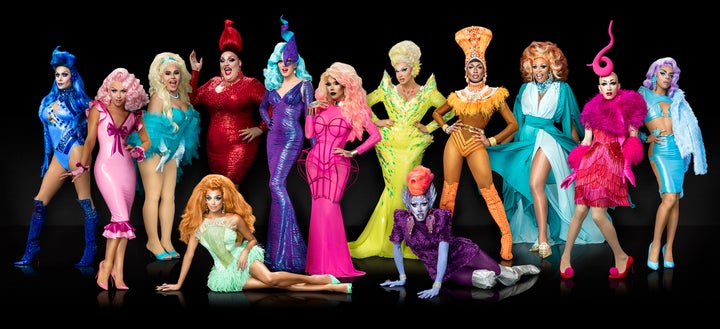 A queen's commitment to being authentically herself may help her win challenges on the show, but her journey throughout the season also creates a powerful example of existing exactly as one's self in a world that tells young people certain ways of being are more valuable than others
Possibility models for all minorities in the age of Trump are both crucial and live-saving. "My legacy lives through my children, these kids who've come through our show, and that's what I'm most proud of," Ru said.
Throughout the show's past eight seasons, "Drag Race" has also touched on issues and experiences that are pertinent in the LGBTQ community. Participants have been through struggles with substance abuse, they've had to come to terms with one's gender identity, they've dealt with broken relationships with family members, as well as learning to love one's self. And while RuPaul doesn't necessarily think his show is directly targeted at young LGBTQ viewers, he knows that they are certainly watching. 
"Life's journey – it unfolds for you as you are ready for it.... I love it in 'The Wizard of Oz' Dorothy said, 'why didn't you tell me all I had to do was click my heels three times?' And the good witch says, because you wouldn't have believed me! You had to experience it for yourself."
Providing this representation for LGBTQ youth watching "RuPaul's Drag Race," especially as the show moves to a mainstream network, might be one of Ru's greatest accomplishments of all.
"That's what I would say to these kids is, go and experience it for yourself – there's nothing I can do," Ru continued. "I've lived my whole life in the life ― I've lived my whole life doing the thing, I've been doing my own thing. And I think my life speaks volumes about what one must do. Never forget that the most political thing you can ever do is follow your heart."
"RuPaul's Drag Race" season nine premieres March 24 on VH1 at 8:00 PM ET/PT. RuPaul's new album "American" will debut the same day.
James Michael Nichols is a queer writer and cultural critic whose work focuses heavily on the intersections of identity, art and politics. Follow him on Facebook and Twitter.
REAL LIFE. REAL NEWS. REAL VOICES.
Help us tell more of the stories that matter from voices that too often remain unheard.