With exactly one week to go before the airing of the first episode "RuPaul's Drag Race," the queens of season seven packed the Diamond Horseshoe in New York City last night for the official NYC "Drag Race" premiere party.
The Huffington Post chatted with four of the girls throughout the night, with a focus on the queens that haven't been receiving as much press in the build-up to the season seven premiere (plus we also snagged a response from the legendary Lady Bunny).
As we approach the seventh year of drag on mainstream television, HuffPost Gay Voices had a very specific question for these girls: "As drag becomes increasingly more mainstream, do you think drag, as an art form, still has the potential to be as subversive or political as it has historically?"
Check out some of their responses as well as photos courtesy of Santiago Felipe below.
Max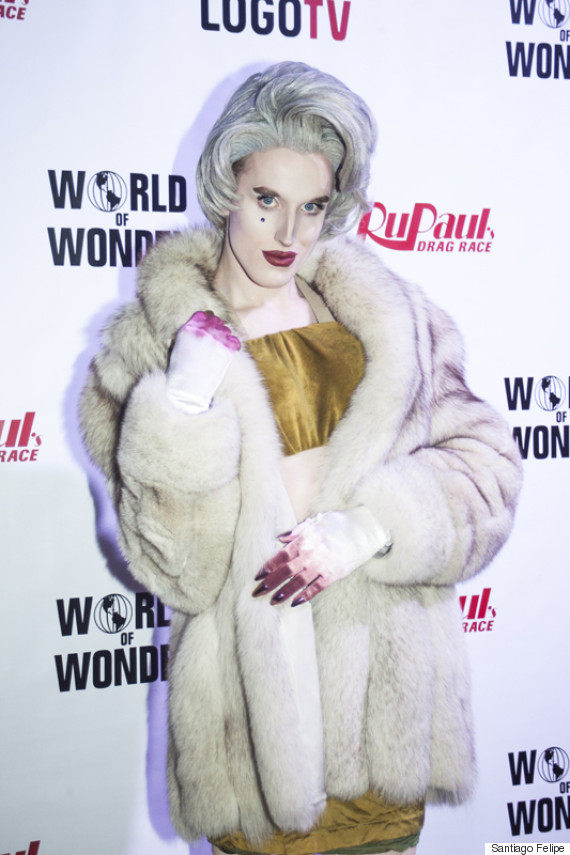 "I know that, although drag has gotten a lot more mainstream in the American media's eyes and in a lot of other countries that have a bit more freedom speech, press media and self-expression -- it's definitely mainstream. But there is always room for growth and there is already room to expand peoples' minds. I'm proud to be a part of the empire that is continuing to grow in terms of drag and the LGBT community and over-the-top self-expression. It's all the rage and I don't think it's going to die down anytime soon."
Ginger Minj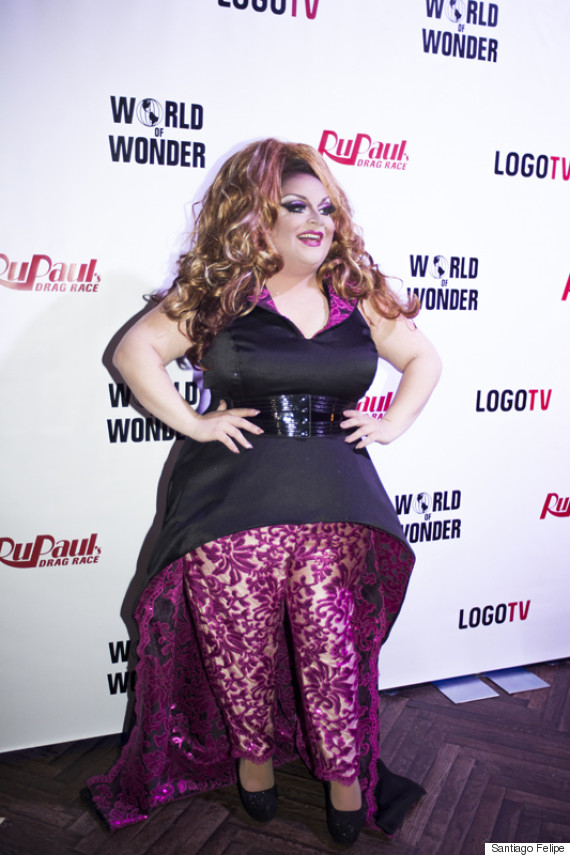 "I think with anything, once you start to go more mainstream there's certain things that get taken for granted. Once you make steps of progress it's hard to go back and say "no, no no, this is still serious. We're still delivering the same message we were twenty years ago." It changes. But I also think it is important that we are going so mainstream. I'm the show director of Hamburger Mary's Orlando and 90% of our clientele are straight families with children… I think that because RuPaul has been knocking down so many walls and barriers, it is safe and comfortable and not scary for children and families to come in and experience drag."
Jasmine Masters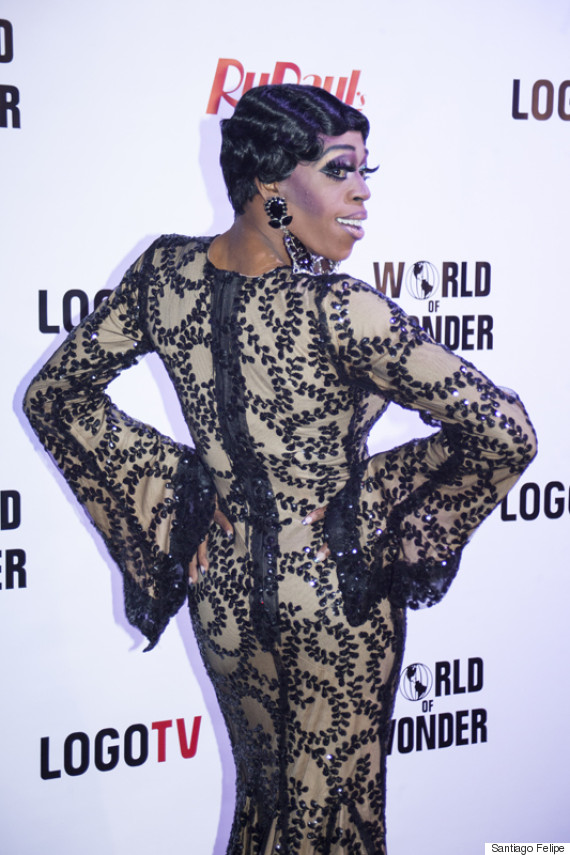 "Drag has changed over the years because people are starting to recognize it as a job and as an art -– not just guys who want to dress up or be women. They're really seeing the craft or the art of it. It really shines a good light onto the world because [people are seeing] drag as something besides what they see in their minds. Not every drag queen wants to be a woman… and I think the world has gotten a good glimpse of that now."
Kasha Davis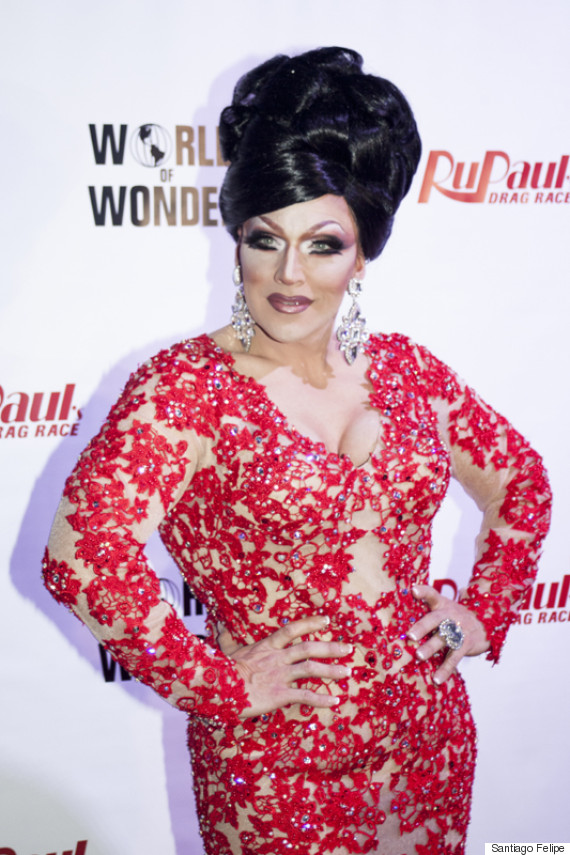 "The great thing about drag is that you can do pretty much anything. Everybody's got their favorite type of drag and there are some people who like to push the lines and do that type of thing. And then there's other old-school, seasoned gals like myself who like to bring you a little Liza Minnelli and Tina Turner."
Lady Bunny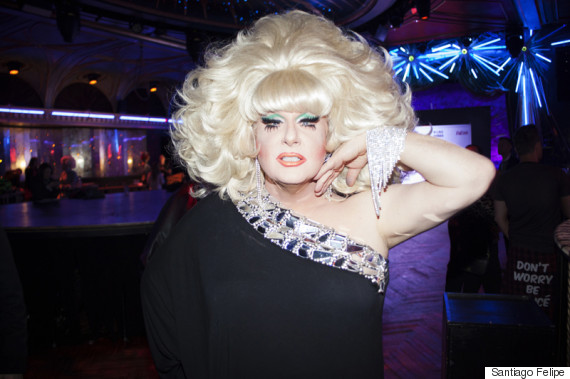 "Drag does have the potential [to be subversive or political] but that's not what anyone is looking for from 'Drag Race.' Sharon Needles was a bit political, a vegetarian, outspoken on a variety of issues, more evolved, enlightened thinking, but this is basically about runway and attitude. So I don't think there's much politics. I also think that when I was growing up in the '70s and even in the '80s, drag was something that gay men went to see in gay bars. So just the very fact that gay people could not be out of the closet, it was very freeing for gay men to go into a club and say, "Wow! There's someone that's not only not afraid to be gay, but they're walking around as a transsexual." So I think for my generation drag was a very "F YOU" to the conventions that kept us in the closet. But now we're not longer in the closet and drag is on TV, so just doing drag in itself is not subversive at all anymore. It could be! I'm very interested in politics, but at the age of these queens I wouldn't even like your political post on Facebook! Especially if it had nothing to do with gay rights. But this show isn't political in any way."
"RuPaul's Drag Race" will air on Logo on Monday, March 2 at 9 p.m. ET/PT. Visit Logo's official site for more info. Head here for the full list of queens and check out more photos from the NYC premiere below.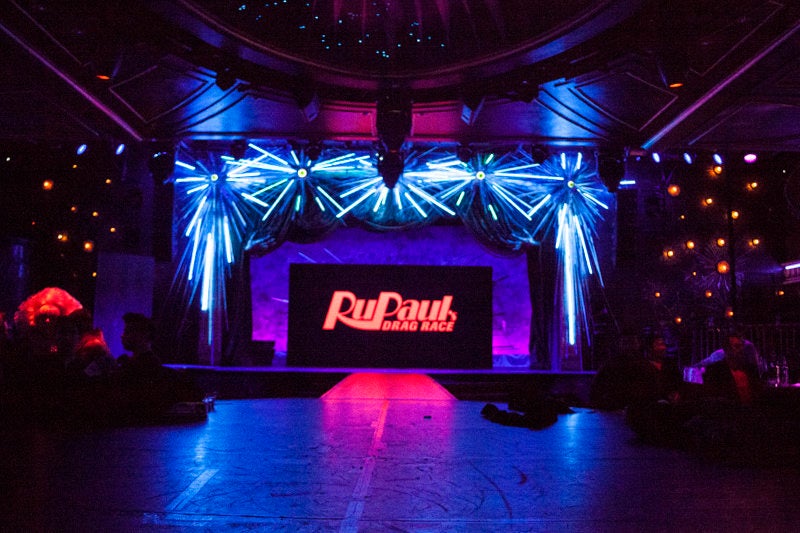 RPDR NYC Premiere
Popular in the Community