Throughout the ninth season of "RuPaul's Drag Race," Huffington Post Queer Voices will interview each departing queen on the Saturday following the air date of their elimination episode. Check HuffPost Queer Voices weekly to read about these queens' reflections on their time on the show, as well as their legacies as queer artists and performers. Check out the previous interview with /www.huffingtonpost.com/entry/rupauls-drag-race-jaymes-mansfield_us_58dec1cee4b0c777f78765ad"}}" data-beacon-parsed="true">Jaymes Mansfield, /www.huffingtonpost.com/entry/kimora-black-rupauls-drag-race_us_58e7d517e4b058f0a02ef626"}}" data-beacon-parsed="true">Kimora Blac, /www.huffingtonpost.com/entry/rupauls-drag-race-charlie-hides_us_58f106f2e4b0b9e9848b8fc3"}}" data-beacon-parsed="true">Charlie Hides, /www.huffingtonpost.com/entry/rupauls-drag-race-eureka-ohara_us_58fa5079e4b018a9ce5b1414"}}" data-beacon-parsed="true">Eureka O'Hara and Cynthia Lee Fontaine.
Last night's episode of "RuPaul's Drag Race" was a bit of a shocker, with fan favorite Aja sent packing after a subpar performance during the group's dragged-up recreation of '90s hit TV show "90210" and a lip-sync against Nina Bobina Brown.
Aja seemed to let the competition get the best of her during the episode and had trouble getting out of her own head. However, her time on "Drag Race" definitely allowed the Brooklyn queen to showcase a number of her talents and continue to progress as a performer.
Plus: we also got to see her legendary lip-syncing, which seems to be relatively unmatched this season so far (aside, obviously, from her loss to Brown).
In this interview with The Huffington Post, Aja opens up about the things she learned during her time on "Drag Race" and what she wants to do with the platform that the show has now afforded her.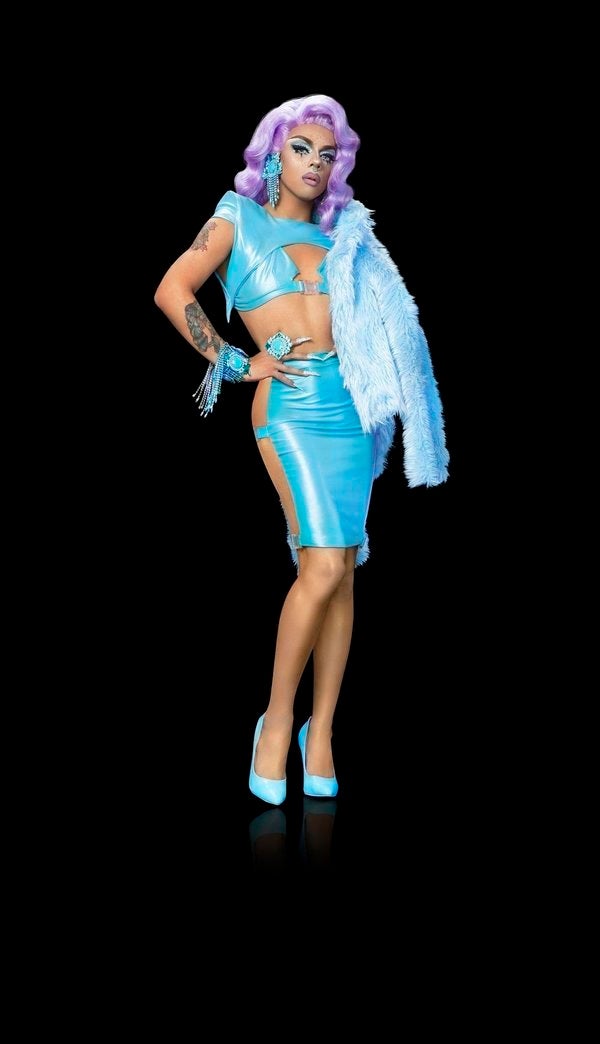 The Huffington Post: Let's talk about the show in a broad sense first. Do you feel like you grew or changed at all during your time on "Drag Race"? What's the biggest thing you feel like you learned about yourself?
Aja: I feel like I changed a lot during and post "Drag Race." I learned a lot about the beauty standards in America and I also grew to learn to love myself more and kind of just appreciate my own appearances in and out of drag, regardless of what the beauty standards are. There was a lot of focus on the show on my makeup and skin and stuff like that, and it didn't affect me negatively ― it kind of made me more confident about it.
Do you feel like you achieved everything you set out to achieve on the show?
I don't want to say yes because everyone goes on the show and says "I want to win, I want to get top three" but in a sense I still feel like I accomplished my goal of even getting on the show. Although I may not have performed to the best of my ability, I did learn a lot. If anything, the most important part of the journey is the learning experience. I feel like I definitely did take a lot from that.
If you could do anything differently what would you do?
I think I would listen to my gut a little more and not be so impulsively rebellious. Because I think that were were a lot of moments on the show where I know I should've done something, such as the Snatch Game, where I really wanted to do Crystal LaBeija but then I was like, "I'm gonna do Alyssa Edwards instead." There were a few little parts where I could've done something that was a little edgier or fun but out of fear I decided to play it safe and it just didn't work out for me.
Thinking about Friday night's episode, both you and Nina were clocked for having attitudes and then you went home after you lost to her during the lip-sync. How did you feel about that and Nina's attitude in general throughout the course of the show?
You know, it's easy for people on the outside to not really understand how we feel. And I get where Nina was coming from because I was in my head the whole time as well. So I don't really hold anything against her, I just hope that we all walk off the show with a better head on our shoulders. So I was very happy for her that she got to stay. I mean, I was upset because who wouldn't be upset getting kicked off the show! But that's also just life.
You've also been recreating looks in different ways each week on Instagram and then reflecting on each episode in the caption. What are you trying to accomplish?
I kind of just wanted to give my followers a mini window without giving away too much about how I felt during the experience and what was running through my mind. Because a lot of times there are fans that watch the show and they only know what they see, and I was safe a lot of the show so there were a lot of times where the focus was only on who is in the top and who is in the bottom. So I really wanted to show the fans and the followers what was running through my head even if I wasn't really featured on that episode.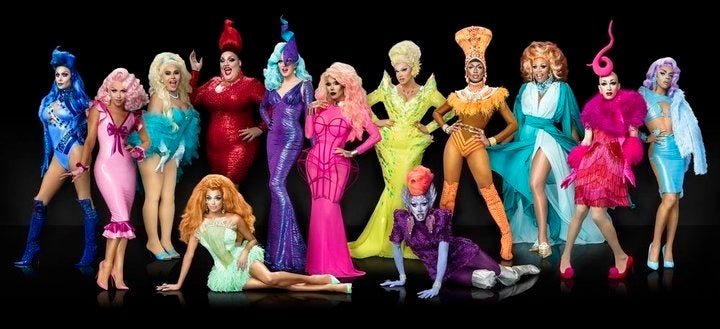 What do you want to do with the platform that "Drag Race" has given you?
I think with the platform I obviously want to do things for myself such as work on my music and do short fashion films – stuff like that. But I also really want to go everywhere and just kind of be a voice for people and educate people on certain things.
Coming from Brooklyn we have this big thing about queer community and culture and I think it's something that's been fun to travel and educate people about. Like, not be extremely aggressive about it but just like softly teach people that there's a lot more to drag and this culture that we're in then meets the eye.
With "Drag Race" being on VH1 this season, do you see any important political implications of the show being on such a mainstream network at this specific moment in time?
Yes, I think this was the perfect season for a more mainstream audience because our season features, in my opinion, the most non-binary season we've ever had. We have people who are [gender] non-conforming and Peppermint, who is transgender ― just a lot of people who don't identify as cisgender on this season. It was the perfect season to educate America on not just drag and not just the art but the different types of identities that are involved in our art form.
Out of everyone left in the competition who are you rooting for?
I'm kind of rooting for a bunch of them. I love Trinity and her sassiness. Sasha, of course, is my Brooklyn sis ― she's amazing. I'm rooting for Valentina ― we might've had our little feud but she's gorgeous and kind of crazy and I love that about her. There's also Shea, gorgeous, amazing, a black fashion icon. She's like the Grace Jones of drag – I could root for all of them, honestly. They're all amazing.
What do you want people to understand and know about who Aja is going forward?
I just want people to realize that I'm not scared to be who I am. A lot of people think I'm a character but this is just who I am. I've always been this kind of kooky, crazy person and I'm not ashamed of it so I think anybody out there who is feeling like they need to hinder their personality, they should just let it shine because that is what has attracted people to me post-"Drag Race" the most is people getting to know who I really am.
"RuPaul's Drag Race" airs on Friday nights at 8 PM ET/PT on VH1. Check out "Untucked" below. Missed last week's interview with Cynthia Lee Fontaine? Head here.
Calling all HuffPost superfans!
Sign up for membership to become a founding member and help shape HuffPost's next chapter
BEFORE YOU GO
PHOTO GALLERY
RuPaul's DragCon