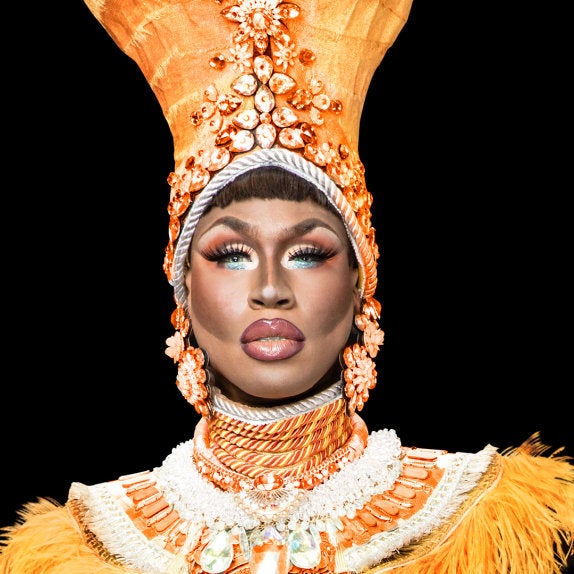 Like her Chicago sisters Kim Chi and Pearl before her, Shea Coulee was one of the queens that many fans were anxiously anticipating making an appearance on "RuPaul's Drag Race". She "slayed" both the hometown and Lady Gaga challenges, even garnering comparisons to the iconic Grace Jones from Gaga herself! I sat down to chat with Shea herself about life inside the "Drag Race" bubble, what it feels like to be part of such a cultural phenomenon, and what it was like getting critiques from Mother Monster herself.
Congratulations for making it on "RuPaul's Drag Race" Season Nine! Based on your initial looks on the runway during the Lady Gaga challenges, you definitely are fulfilling your entrance line-"you did not come to play, you came to slay"! Thank you so much! It really feels so real and super surreal. I am getting used to all of the attention and the amazing positivity that has come out of this. The fans have been so awesome and are really so great.
"Untucked" is really where you can get a sneak peek at some of the queens, and the first episode of this season is no exception. This year, you and the other queens got master class from Lady Gaga herself on their runway looks! You know what, I really felt so much gratitude from her. She did not have to do that; it was something she wanted to do. She took the time to come back and speak with us on a very personal level and it was really great.
Being able to get critiques from Lady Gaga while wearing Lady Gaga inspired garments must be a surreal moment for sure. She even compared you to Grace Jones, which is high praise coming from someone like Gaga! Absolutely. You know, it's always an interesting experience to have critiques, because someone is obviously coming into the experience with an objective point of view, so it gives you a real insight into how people perceive you that don't know you the first time that they meet you. It was great to be able to get those notes directly from her.
To compare me to Grace Jones, that was a great compliment. I mean, I have done Grace Jones illusions before, and I love that she was able to see my energy is so close to Grace Jones. Grace is such an inspiration to me and we have so many similarities in our personal lives, I just adore her.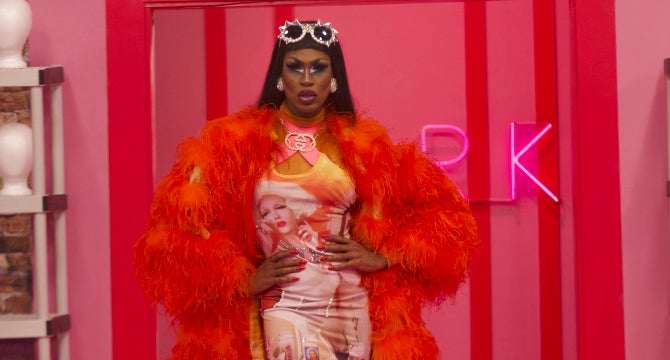 For those that have not seen a Shea Coulee performance, there is simply nothing like it. You come from Chicago though, and some other "Drag Race" girls have come through that workroom and been pretty successful. How did you decide that you would go into your season and carve out your own distinct niche? One thing that is really important and that we were really encouraged to do was really to just be ourselves. Don't follow anyone else's journey who has been through the show because we are the only ones who have our own stories to tell. We wanted to be as authentic as possible. You're right, we have had many girls from Chicago have great success on the show, but I wanted to go in with the mindset that it was my time to by myself and do it my way, and to be the best me that I could be!
You are now part of history, as Season Nine of "Drag Race" was the top rated premiere ever and is the first season to premiere on VH1. Do you feel the cultural significance of it from "inside the bubble" as it were, now that you are in there? Oh my gosh yes! The show has always had so much cultural significance to me as a viewer and a fan and as someone who dreamed of being on the show. You see the impact for sure. Fans reach out to me daily saying how much I inspire them. I am out here doing what I love and what brings me joy, and the fact that what I am doing being authentic, inspires other people to be so brave and authentic for themselves is incredible.
Was this your first time auditioning? It was actually my fifth time. I think there is something to be said about auditioning more than once, because people start to get to know you over the years since you keep trying. They get to see my growth and my body of work throughout my entire drag career.
Speaking of your career, for those who have not seen you live, how would you describe the Shea Coulee experience? It's super magnetic and definitely high energy. When I perform, I want to connect with every single person in that room. I try to project as much energy as possible out there. I love performing and I love how performing makes me feel. As a spectator, I love how it makes me as an audience member feel. I always want to make sure everyone is having a great time when they come to see me perform.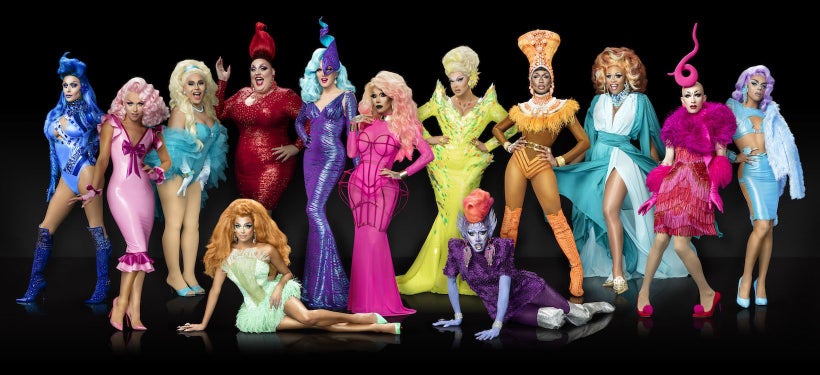 You have seen yourself on one episode and are starting an amazing ride. If you could tell the Shea Coulee that walked into that workroom one thing, now that you have gone through the experience, what would it be? Girl, your voice is not as fishy as you thought it was. I walked in thinking I sounded like Beyonce but I really sounded like Barry White! (laughs).
"RuPaul's Drag Race" airs on VH1 Friday night at 8pmEST (check local listings)
REAL LIFE. REAL NEWS. REAL VOICES.
Help us tell more of the stories that matter from voices that too often remain unheard.
This post was published on the now-closed HuffPost Contributor platform. Contributors control their own work and posted freely to our site. If you need to flag this entry as abusive,
send us an email
.