Throughout the ninth season of "RuPaul's Drag Race," Huffington Post Queer Voices will interview each departing queen on the Saturday following the air date of their elimination episode. Check HuffPost Queer Voices weekly to read about these queens' reflections on their time on the show, as well as their legacies as queer artists and performers. Check out the previous interview with Jaymes Mansfield, Kimora Blac and Charlie Hides.
Friday night's episode of "RuPaul's Drag Race" brought yet another unexpected twist to the ninth season ― and a first for the franchise that fans certainly did not see coming.
Instead of one of the episode's bottom two queens being sent packing by Ru, it was season stand-out Eureka O'Hara that got the boot ― but not because of the her performance. After injuring herself during the cheerleading competition, doctors told Eureka that she needed immediate surgery for her torn ACL. As a result, Ru decided to release her from the competition but offered an invite to come back and compete on the tenth season of "Drag Race" as a parting gift.
This marks the first time a queen has been sent home while simultaneously receiving a guaranteed chance to compete again at a later date ― arguably an incredibly desirable situation for a queen to find herself in and one which could help her continue to build her brand and relevancy as an entertainer.
In this interview with The Huffington Post, O'Hara reflects on her time on season nine, who she hopes will take the crown and what she's doing to prepare for season ten.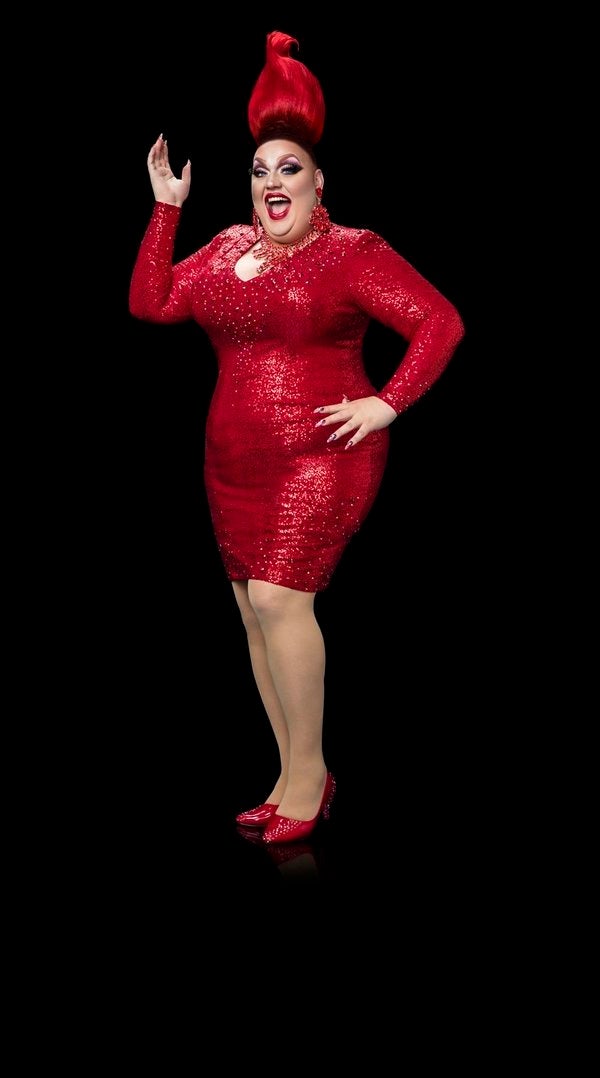 The Huffington Post: This was quite a surprise for fans, as well as you I'm guessing. How did you feel at that exact moment when you found out you were being eliminated? What was going through your head?
Eureka O'Hara: You know, I think I was just shocked but I also kind of understood. The doctor advised us that I had to have immediate surgery. I had torn my ACL in my left knee completely. You know, the ACL and the MCL keep your knee from sliding back and forth and left to right so I could actually have further injured myself if I didn't get assistance. When a doctor orders you to do something you don't really have an option ― it's about self-respect. It was extremely terrifying, it was intimidating, it was depressing. Only because I felt like my body failed me for a moment and it took me a minute to get past that ― but God gave me a path and I've got to walk down it. And it's going to make me an ultimately stronger person and maybe make this experience even better because of it.
If you look at it from another perspective, it's also a major opportunity since you're going to be back next season. What do you want to work on and accomplish between now and when you film again this summer?
I will admit that I have a leg up on the competition because I've already experienced it. And I think that I would be disrespectful to that opportunity and to my viewers if I did not learn something from this season ― and I've learned so much. I got to see myself in HD so I got to aesthetically see things to change. I was able to see how I was perceived in certain situations, maybe ways to handle different situations. Obviously aesthetically I have an opportunity to work on that wardrobe and have some of the most sickening clothes hopefully on the runway – to really wow and shock the crowd. I want to make a statement ― I want to show my fight and I'll get that opportunity.
Amazing. I'm looking forward to it. I'd like to revisit that powerful conversation from this week's episode surrounding eating disorders. There were three other girls who got the space to talk about their own struggles, but you didn't necessarily get the same opportunity. Was there any more that you wanted to say about that moment?
Yeah, I think honestly there are two sides to that situation. I respect Sasha and her support for my sister, Valentina. I think that the tensions were high and I was trying to soften the drama a little with something a little funny. And sometimes people don't want to hear what's amusing and maybe I find it funny and they don't. But eating disorders are two different directions. There's eating disorders where you do eat and eating disorders where you don't and there's eating disorders where you get yourself sick – there's a variety of eating disorders.
I have suffered from an eating disorder myself almost my whole life ― a binge eating disorder ― until recently. And it's something I've suffered with, many people have, and I think it's just sad that sometimes that isn't taken into consideration too and I hate that she perceived me as being negative and malicious when I was really just trying to be funny. But that's the thing with humor – you never know if it's going to be offensive. It's always a risk.
What was the biggest thing that you learned during your time on season nine?
I think just being authentically me ― it works very well for me. I told myself the first day, "let's just go in here and be you and see how it works out." I've been perceived many different directions but ultimately I'm happy with the fact that everything I am on the show is exactly who I am. It's what you're going to be paying for when I come and work at your venue, it's what you'll be getting if you come watch a show. And I'm very blessed that people are able to get to know who I am without meeting me.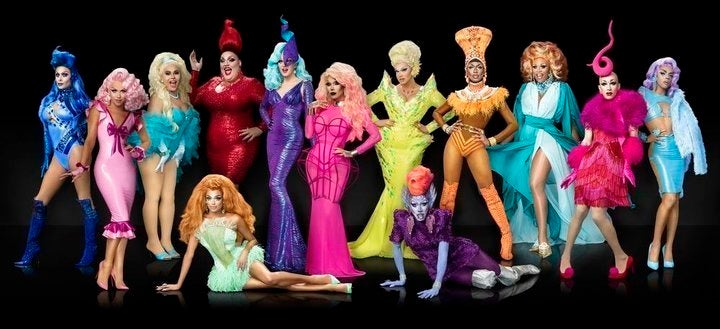 Do you see any important political implications with "Drag Race" being on such a mainstream network at this specific moment in time?
I think that right now the atmosphere and tension is so high on so many different crises and political situations. I do feel like that if we continue to build bigger, there's always going to be someone that doesn't like seeing our community grow and be successful. So no matter how long we're living on this planet we will always have people that fight against us – everyone always has a negative opinion against something that people live or strive for. It's just the way the world works. It's the balance of good and evil – I hope that it doesn't affect us and luckily we have the branding and the power at this point that I think it won't.
It's going to be challenging – it's already challenging because it's different and we're trying to merge over to something so mainstream and so different. So I think that the LGBT community and this show went through many transitions and this is one of the biggest transitions but it's come at a time where we get to distract the public and entertain the masses so it's the perfect time.
Is there a particular queen that you've worked with or come up with that you would like to see on a future season of "Drag Race"?
Yeah, I think there's a couple girls but one specifically that's really close to my heart is my daughter Anna Tomical. She actually loves the show more than I ever did and has auditioned every year just like me, and for whatever reason I got on the show. I know that she knows the ins and outs of "Drag Race" and would just slay.
Of the girls left in the competition, who would you like to see win the crown?
I think I have a three-way probably… maybe four. My four favorites right now that are left would be Farrah Moan, Nina Bonina Brown, Sasha Velour and Peppermint. I think all four of them have a certain kind of talent and they're a very diverse four and any direction would be a good representation because of who they are specifically.
What do you want people to understand about who Eureka O'Hara is going forward?
I feel like I know what people are going to know about Eureka. One, she's big and loud and two, she's a fighter and she doesn't give up and she's always authentically her big, loud, crazy, too much, animated-smile ass. And just to love yourself, hopefully – that's the message I want to portray ― and live body positive.
"RuPaul's Drag Race" airs on Friday nights at 8 PM ET/PT on VH1. Check out "Untucked" below. Missed last week's interview with Charlie Hides? Head here.
Popular in the Community