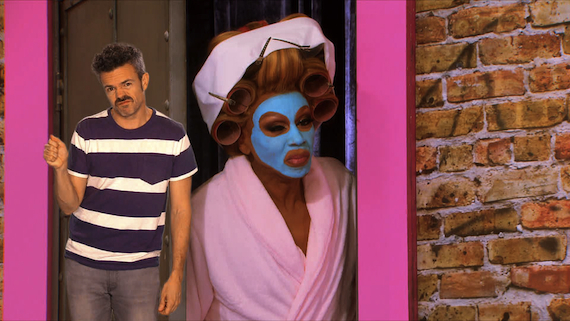 Yes, sometimes even RuPaul needs her beauty sleep. Get more from Episode 2 of the new season of RuPaul's Drag Race in my latest "Extra Lap Recap"!
Got Milk? How about Bianca Del Rio? Or maybe a big ol' drink of Darienne Lake? Yes, the second batch of queens arrived on RuPaul's Drag Race this week, so let's recap!
Oh, squirrelfriends. This week, as feathers and shade were flying, we watched a gorgeous Aussie liven up the party, and we saw a whole lot of Joslyn Fox's bushy little tail. And since we're on the subject of ladies' nether regions, aren't you glad to know that Khloe Kardashian has a large and in-charge cooter? Hurrah!