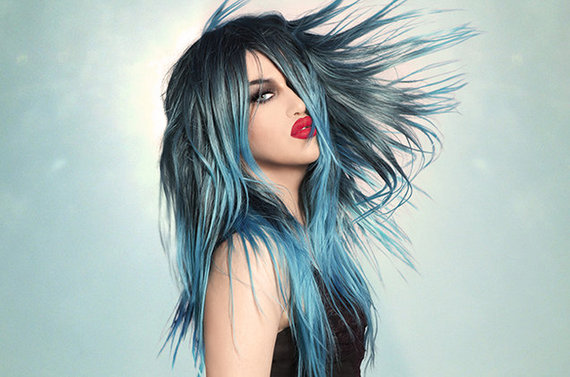 Ever since Adore Delano tore through the musical challenge on the main stage of RuPaul's Drag Race, viewers knew that they had not seen the last of this talented vocalist. Delano released her debut album Til Death Do Us Party to major critical acclaim, and her new package, After Party shows us that Delano is ready to grab a shot and continue the celebration. Adore chatted with us about the vibe behind After Party, what it's like traveling on the road on the "Battle of the Season's" tour and what this former American Idol contestant thinks of the farewell of that cultural touchstone.

After Party is getting so much positive press and the reviews are amazing. This is so amazing for your sophomore album!
Thank you so much! I really appreciate it.
Personally, "I Really Like It" definitely stands out as a personal favorite track. Definitely has a fantastic summer-esque vibe.
Really? I wrote that out of nowhere in the studio. Totally last minute, it was cool!
Your music is both on trend with what is currently popular and at the same time, more than stands on it's own. What do you think helps you really be most creative?
I just think you have to pull from memories and things that will help other people relate to it. As long as the songs have a semi story behind them, I feel good about putting them out. Really, as long as the story is decent and the concept is good, but they definitely do have to root from somewhere.
What is different about After Party as opposed to your debut album, "Til Death Do Us Party"?
I think it's a more sophisticated sound without being sophisticated. It's almost like, if you listened to the first record and then put the second record on, its like a totally different vibe. It's more darker in a way and more grown up. I think it's more mature sounding for sure.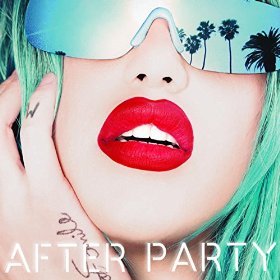 Out of all the tracks on the album, what do you think your favorite track is?
I really like "I See You". It was therapeutic to write and singing it is really like therapy. I like sharing personal shit with people like that and having them tell me that it's helped them or they've gone through something like that. That makes me smile.
Why is "I See You" such a personal track to you?
It's about my ex boyfriend. I wrote the hook to that track like two years ago and posted a tweet "honey I love the feeling you give to my sticky heart". We ended up using that song; I wrote it out of nowhere and it was so therapeutic to write and it actually helped me a little bit.
Has the aforementioned ex heard the track yet?
He heard it when it was the demo. It was really trippy. I wrote "Save Your Breath" for him also, but I don't know how much he likes that one LOL!

Your ex boyfriend seems to get a fair amount of play on the record and seems to be a pretty big inspiration on this record.
Yeah kind of; he was a big inspiration. The album is really about growing up and really figuring your self out after the party. Hopefully it shows.
So many people remembered you from American Idol and we're actually talking on the day that the last episode of Idol is airing. How meta!
I mean, when it's done it's done. I think that time was four seasons ago actually. It sucks though, it's such a cool phenomenon in pop culture and my generation will forever remember American Idol and the winners, and the amazing things that they've done from the show, but when it's time it's time for sure.
Who was the winner of your season do you remember?
Hmm..it was David Cook!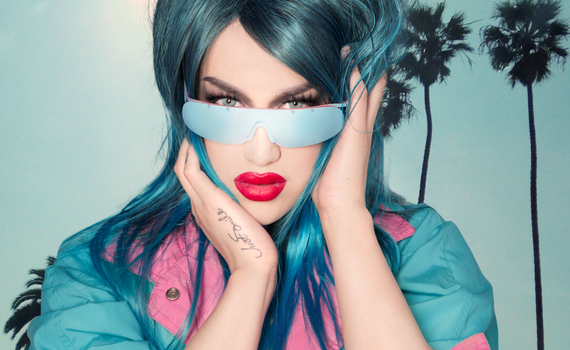 Speaking of competition shows, have you watched Season Eight of "Drag Race"
The first episode yes, but then I started the tour immediately the day after so I haven't had time to really catch up. All the girls go into Michele's room and when it's legal to watch the shows in America they watch them, but girl, I am not staying up that late LOL!
I spoke with Michelle (Visage) right before the premiere episode, and she said how amazing it is to tour with all of the girls. How is it for you traveling on the "Battle of the Seasons" tour with so many different personalities from different seasons?
It's so different this time around! We have more time to get to know each other and have personal space with each other. I love Michelle's company, she is such a chill woman. She reminds me of my aunt! She's so "Jersey", and whenever I have a "hood" moment she will tell me "I get it man, I'm from the hood too"! LOL.
Is it incredibly overwhelming to get to meet these people up close and personal who now love you both from the show and from the impact your music is now having on them?
Oh of course! I think it would be crazy for people to say no. For one human like me who comes from a small town to blow up like that and sell out venues, its would be weird man. You kind of have to process it and get the concept, because you can really get trapped in the bubble and almost lose your mind. I mean, it's still crazy, at the meet and greets I sometimes get shy and I can be like a freaking snail because it can get really overwhelming. But you get used to it I think.
Have you had any really overwhelming fan experiences?
Yeah man; every day it's weird, I hear dozens dozens of stories every day, and you only have a few minutes with these people and they want to tell you so much. I really want to listen and respond to each of them, but it's not the place to have that conversation because they get whisked away so quickly. I'm much more personal, I like to have that one on one time with people and it's hard in that setting.
So much of your music is very specific to your own unique sound. Who's out there now that you could possibly want to collaborate with?
Anybody I want to collaborate with is already dead LOL! I mean, the ultimate when I was younger would have been like, Freddie Mercury. As I've gotten older, it's people like Amy Winehouse, things like that. It's people who have molded my performance style and who are inspiring to me. I don't think we have anyone like that now.
So you definitely would love to collaborate with those true "rebels" in the music industry!
Yeah man! The people that literally turned down fear. They didn't let fear stop them from fulfilling their vision. Not many people got it, but when they finally did actually get it, it was epic.
You have probably just described what is making you so successful as an artist. Your fear is not letting you
I have good idols and I definitely look up to good people.
Where do you see Adore Delano in five years?
In five years, I just want to be happy. I want to be alive. I want a studio in my house, man! I want to be making music still, touring, and living life. I want to find that happy spot where I am emotionally happy and where I am making music almost every day, that would be the life.
Calling all HuffPost superfans!
Sign up for membership to become a founding member and help shape HuffPost's next chapter