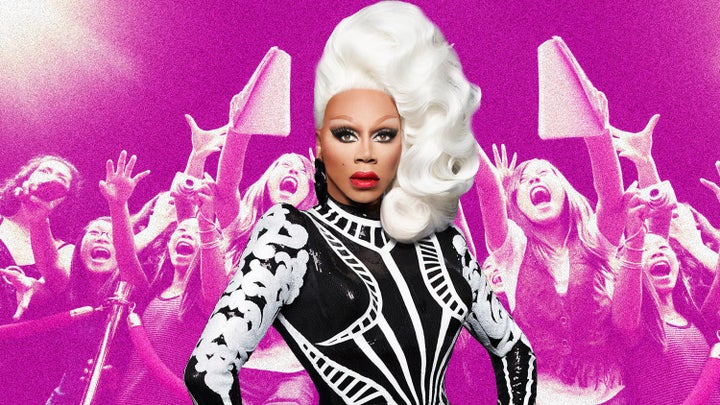 Lilly Henley, 16, and her sister Evelyn, 14, have been watching "RuPaul's Drag Race" together with their parents for the past three years. Each week, they gather around their television in Michigan, texting whoever can't make it, to watch as a dolled-up RuPaul struts the catwalk to the beat of her own hit "Cover Girl."
"It's a family ritual," Lilly told HuffPost.
When they're not watching the show, they're imitating its most iconic moments ― putting on makeup, organizing impromptu photo shoots and strutting around the house with their own performative personas.
"I have this alter ego when I think I'm all that and a bag of chips," Evelyn said. "Like, I think I'm Beyoncé. I'll just strut around the house and be like okurrr!"
"Teen girls have the ability to love things really, really hard," drag queen Jinkx Monsoon told HuffPost in March. As the winner of the fifth season of "RuPaul's Drag Race," Monsoon would know. Since its February 2009 debut, the groundbreaking reality show ― in which drag queens compete in assorted, creative challenges for the title of America's Next Drag Superstar ― has followed in the footsteps of cultural sensations like The Beatles and "The O.C." in amassing a fan base of teenage girls.
Perhaps it's obvious why hordes of young women would flock to the baby-faced, bleach-tipped, pubescent heartthrobs in boy bands and on TV. That teenage girls both adore and identify with gay, male-bodied people donning feminine personas, might be a bit more unexpected.
"It's really interesting to me that so much of my fan base is not only teen girls, but straight teen girls," Monsoon said, comparing the young women who flock to drag queens to the straight girls who obsessed over the late David Bowie. "They are coming into their own with their sexuality and there is something non-threatening about a male-bodied person who plays with their femininity. It makes them seem a little more approachable and a little less threatening than stereotypical guys can be. I get a lot of comments being like, 'I have such a crush on you but I know you're a gay guy, so it will never happen!'"
Crushes aside, "Drag Race" routinely grapples with issues central to teen girls' existence: coming to terms with the malleability of identity, fighting the pressure to fit in and, most crucially, discovering the importance of self-love. As RuPaul says, "If you don't love yourself, how in the hell you gonna love somebody else?"
And also: the makeup. The competing queens are in charge of formulating and executing complete head-to-toe looks for every challenge. For Lilly, watching the transformations served as a hypnotic introduction to the world of cosmetics. "But I know it's for me, not for anybody else," she said.
That's the magic RuPaul continues to serve week after week, the perfect reality TV cocktail of petty drama and raw emotion, campy beef and bona fide sisterhood, bizarro challenges and the ultimate aim of loving yourself.
The show "taught me that other people will judge you," Lilly said. "And you will judge yourself harsher than anybody else. But you need to look past that because you are who you are meant to be and you need to let that be known."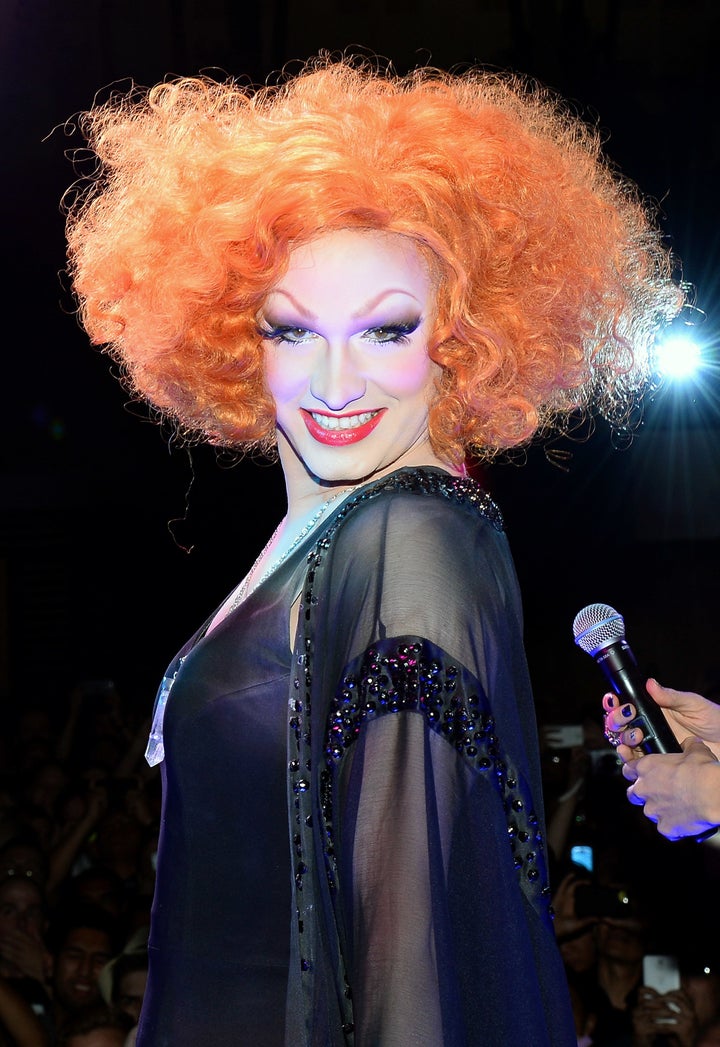 Of course, not all "Drag Race" super fans of the female, teenage subset identify as straight. Rosemarie Allicock, now a 21-year-old, queer student at Delaware Valley University, has obsessively watched "RuPaul" since she was 12 and in an "emo phase."
"I've been really insecure my entire life," she said. "I've always been the fat kid. Everyone always thought my sister was pretty and, growing up, the only people who ever told me I was pretty was my family. Watching these guys dress up as women, I thought, 'I can do that too.'"
In particular, Allicock identified with Aja, a Brooklyn-born, Latinx queen who competed on Season 9. "She's like this tall, brown queen who is really into dark stuff," Allicock explained. "I was really into dark stuff when I was watching, too. I lived in one of the poorest neighborhoods of Philadelphia where, as a black kid, you're expected to act a certain way. But that's not how I was. So that was something I could connect with."
Allicock also connected with the way "Drag Race" painted gender as a broad spectrum, a contrast to the gender definitions of her "really traditional home."
"The idea that men can be soft and women can enjoy playing sports, those are ideas I wasn't around a lot," Allicock said. "Women did this; guys did that. We went to church a lot, and I was always told that being homosexual is wrong. It took me a long time for me to feel comfortable with myself. The show helped me understand that masculinity and femininity are just a mindset."
Today, Allicock is the president of her university's feminist club, participates in GLOW ― a women's wrestling league ― and attends political protests with her brother. She doubts she'd be as open of a person without the influence of "Drag Race."
"'Drag Race' definitely shaped me into the person I am," she said.
Some teenage "Drag Queen" super fans follow in the footsteps of their onscreen idols, becoming versed in the art of drag themselves. Take 16-year-old Sophie Orenstein, also known as Katastrophe Jest, a genderqueer drag queen who uses they/them pronouns. Orenstein received a crash course in gender identity from their favorite queen, Monsoon.
"My whole life I never felt like a girl or a boy," Orenstein told HuffPost. "Then I started watching 'Drag Race' and saw Jinkx [Monsoon], who is genderqueer. I hadn't heard of that term before and that is what I am. Finding just one person you can relate to is so important and Jinkx was that for me."
Orenstein lives with an anxiety disorder called trichotillomania which compels them to pull out their hair and eyebrows when they are stressed. Because of the condition, seeing drag queens, who often wear wigs and don't have eyebrows themselves, flaunt their beauty was especially empowering.
Now Orenstein performs drag under the name Katastrophe, "because I'm a disaster, and Jest because of my drag mom Shirley U Jest." They proudly identify as a "genderqueer, bisexual, Jewish drag queen" and feel like they've finally found their niche.
"The show has changed my life because now I'm not scared to be who I am," Orenstein said. "'Drag Race' taught me not to care, and that I can be fabulous no matter what. ... You would never know I'm the same little gender-confused kid who was sitting in class wondering if people thought I looked weird."
It was meeting Jinkx Monsoon, Orenstein's favorite "RuPaul" queen, that helped them build up the courage to come out to their mother as genderqueer.
"It was so weird to see this person you look up to so much in the flesh and see that they're real," Orenstein said. After attending Monsoon's drag show for years, the two are now close friends.
"The teenage years are when people feel the most like outcasts," Monsoon reiterated. "They're trying to find their place in the world. I think, for a lot of these kids who are exploring their sexuality and gender, 'Drag Race' is like their 'It Gets Better' video."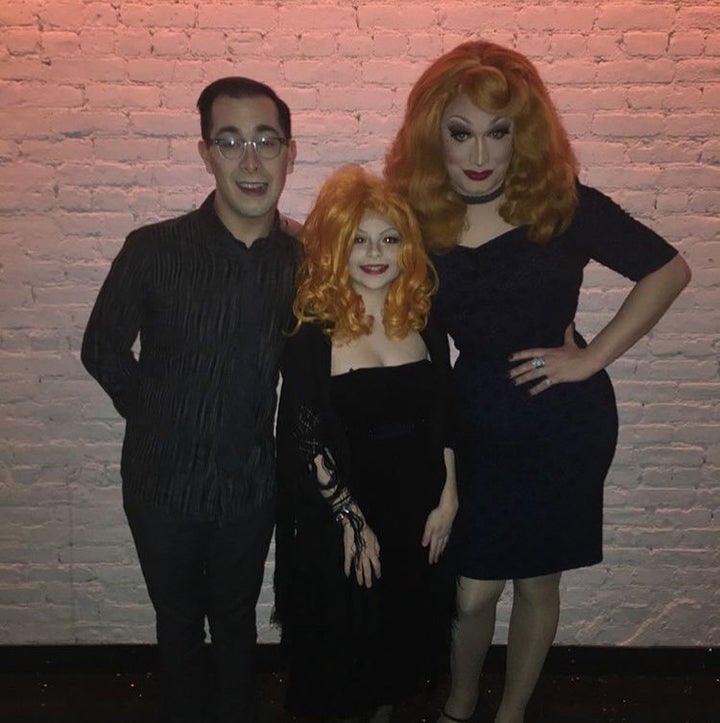 Teens, especially teen girls, are often painted with broad strokes, unfairly categorized in their fandom as frivolous, dramatic or superficial. Most often, such knee-jerk judgments are made by people who are not ― and have never been ― teenage girls themselves. As Tavi Gevinson said in 2013: "Teenage girls are the subject of so much in the media and in pop culture, but they so rarely have a platform to speak for themselves."
Today, outlets like Rookie and Teen Vogue, and digital platforms like Twitter and Tumblr, have given teen girls a microphone. Five years after Gevinson's call to arms, young women are in the vanguard of today's most pressing political and cultural crusades.
"Drag Race" has become a somewhat unlikely source of strength for young women who feel underestimated and overlooked. Like their devoted fans, the "Drag Race" contestants face judgment, criticism and discrimination. Yet on the show, they're afforded the space and resources to create themselves, name themselves and tell their own stories. The show offers an intoxicating taste of a future stripped of rigid gender roles and binary categorizations, where people can be themselves without asking permission.
For teen girls, on the cusp of adulthood and still internalizing the impossible demands foisted on women since before they could speak, this idea of freedom is similarly alluring.
"We live kind of fantasy lives," Monsoon put it. "I see that attracting a younger audience."
And so teen girls do what they do best. They express their "Drag Race" adoration and devotion without irony or self-consciousness. They fan out with a gusto bordering on religious worship. As Harry Styles explained in a 2017 interview with Rolling Stone, "Teenage-girl fans — they don't lie. If they like you, they're there. They don't act 'too cool.' They like you, and they tell you. Which is sick."
Monsoon is acutely aware of the exceptional allegiance of the young "RuPaul" fan base. Monsoon, if able to address the fans all at once, would say simply "thank you" and urge them to look beyond the show itself to the queer history that enabled its existence.
"Remember that drag is not just a form of entertainment and not just an art form," Monsoon said. "In our community, it comes with a long, rich, storied history and 'Drag Race' only introduces you to it. I'd love if my teenage fans would take the extra step to learn about how long we've been fighting for this kind of representation in the media."