On Monday, May 16, eager fans, drag royalty and -- strangely -- even Dina Lohan packed Stage 48 in New York City for the crowning of this season's winner of reality television competition "RuPaul's Drag Race."
The expected champion, known simply as Bob The Drag Queen of NYC, took home the crown, with Chicago and Los Angeles queens Kim Chi and Naomi Smalls, respectively, coming in as close runner-ups.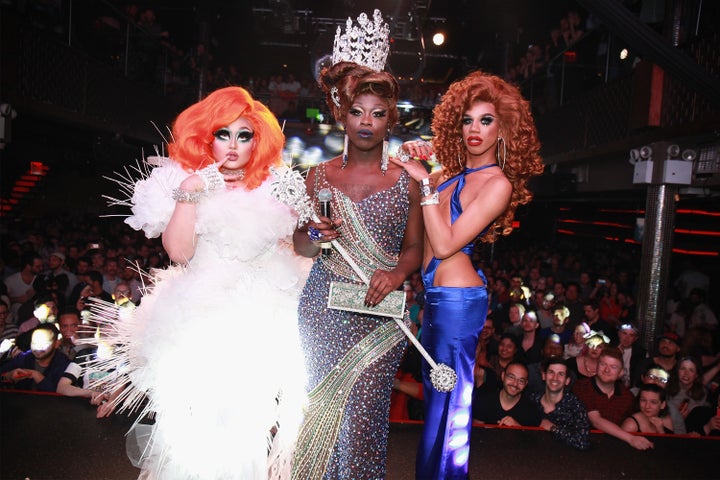 Throughout the eighth season of "Drag Race," Huffington Post Queer Voices has interviewed every eliminated queen, from early departure Laila McQueen to fourth place Chi Chi DeVayne. As the season came to a close, we sat down with the final top three and they reflected on the cultural legacy of the show and their own future trajectories as entertainers and queer performers.
Perhaps one of the most remarkable things about how "Drag Race" has grown is the changing makeup of its fanbase. One of the largest emerging fan demographics -- online but also in spaces like RuPaul's DragCon -- are young, teenage girls.
"Everyone's interpretation of art is different," Naomi Smalls told The Huffington Post. "So, however you want to represent yourself [on the show] is however you want to represent yourself – even young girls can take the confidence that drag queens have and establish it in their everyday life." 
Bob The Drag Queen echoed these thoughts.
"Teenage girls love makeup and we're covered in the stuff," she said. "And then there's also the more in-depth stuff, like when you're a teenager you're so awkward, you're so weird, and you just want to be loved and drag loves you no matter who you are! You don't have to be skinny, you don't have to be beautiful, you don't have to be funny, you don't have to be a great dancer, you don't have to be any of those things to be really fierce in drag. It's about celebrating what you do well."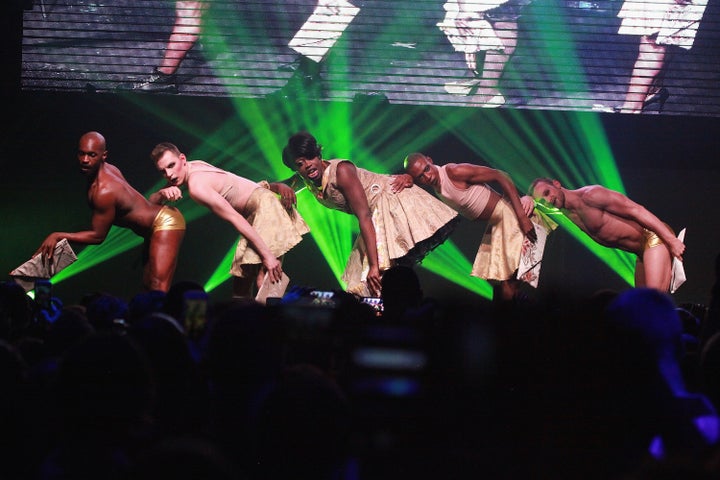 Beyond just the changing fanbase of the show, the massive success of recent seasons has resulted in queens who finish at the top having a new blueprint of success to follow: social media capital + new business venture = queer entertainer/business mogul.
The best queen to exemplify this particularly winning formula from season eight is Kim Chi, an entertainer who "can't yet reveal" all of the business ventures she has on the horizon. However, the make-up expert just announced a new collaboration with Sugarpill cosmetics as the next step in building her empire.
"I definitely want to become a beauty mogul," she told The Huffingtion Post. "I want to have my own makeup company. I want to do it all – to be a creative director of my own company."
In many ways, this model of the new winners circle builds upon what Bob recognizes as "drag [being] much more than just performing – more than makeup, more than fashion and hair – drag is marketing, drag is comedy, drag is art – there's a lot of facets to drag."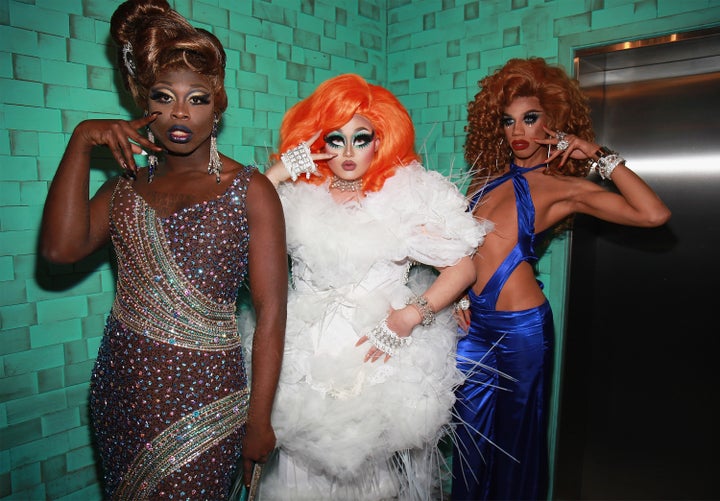 Aside from the show's fanbase extending beyond the queer community and the expansion of opportunities afforded to those coming out of it, season eight has one more reason to boast: some critics are calling it the best season in the franchise's history.
According to winner Bob The Drag Queen, this is because we are, in her eyes, at the threshold of the future of drag and mainstream queer performance.
"People are always talking about 'this is the last season, this is the last season,' – the only reason why I can imagine 'RuPaul's Drag Race' stopping is if it stops making money or RuPaul stops looking good, and I can't imagine either of those things happening anytime soon," the queen said. "I think we are in the future of drag -- we're at the dawning of this new era and everyone's talking about how drag is going to change – I don't want drag to change, you know, because drag is so diverse. When you are as diverse as drag is, you don't have to change."
We couldn't have said it better ourselves.
While this may be the end of season eight of "Drag Race," keep your eyes peeled for more announcements about season two of "All Stars." In the meantime, check out the past interviews with this season's eliminated queens below.
Calling all HuffPost superfans!
Sign up for membership to become a founding member and help shape HuffPost's next chapter
BEFORE YOU GO
PHOTO GALLERY
"RuPaul's Drag Race" Season Eight Eliminated Queens