Throughout the ninth season of "RuPaul's Drag Race," Huffington Post Queer Voices will interview each departing queen on the Saturday following the air date of their elimination episode. Check HuffPost Queer Voices weekly to read about these queens' reflections on their time on the show, as well as their legacies as queer artists and performers. Check out the previous interview with /www.huffingtonpost.com/entry/rupauls-drag-race-jaymes-mansfield_us_58dec1cee4b0c777f78765ad"}}" data-beacon-parsed="true">Jaymes Mansfield, /www.huffingtonpost.com/entry/kimora-black-rupauls-drag-race_us_58e7d517e4b058f0a02ef626"}}" data-beacon-parsed="true">Kimora Blac, /www.huffingtonpost.com/entry/rupauls-drag-race-charlie-hides_us_58f106f2e4b0b9e9848b8fc3"}}" data-beacon-parsed="true">Charlie Hides, /www.huffingtonpost.com/entry/rupauls-drag-race-eureka-ohara_us_58fa5079e4b018a9ce5b1414"}}" data-beacon-parsed="true">Eureka O'Hara, /www.huffingtonpost.com/entry/drag-race-cynthia-lee-fontaine_us_5903741de4b0bb2d086e1e19"}}" data-beacon-parsed="true">Cynthia Lee Fontaine, /www.huffingtonpost.com/entry/rupauls-drag-race-aja-elimination_us_590cbd74e4b0104c734eb853"}}" data-beacon-parsed="true">Aja and Farrah Moan.
"RuPaul's Drag Race" delivered a shocking blow this week when fan-favorite Valentina was sent packing ― largely because she didn't know the words during her lip-sync.
Many people watching season nine thought that Valentina was a guaranteed top three finalist ― if not this season's winner. The controversy surrounding her elimination spilled into the online Reddit community earlier in the week with the "Drag Race" subreddit melting down and former "Drag Race" contestant Phi Phi O'Hara somehow ending up at the center of the drama (head here to read more).
But, as with any season of "Drag Race," fan favorites go home. In this interview with HuffPost, Valentina reflects on her sudden departure, Latinx representation on the show and what she wants people to take away from her contribution to the "Drag Race" world.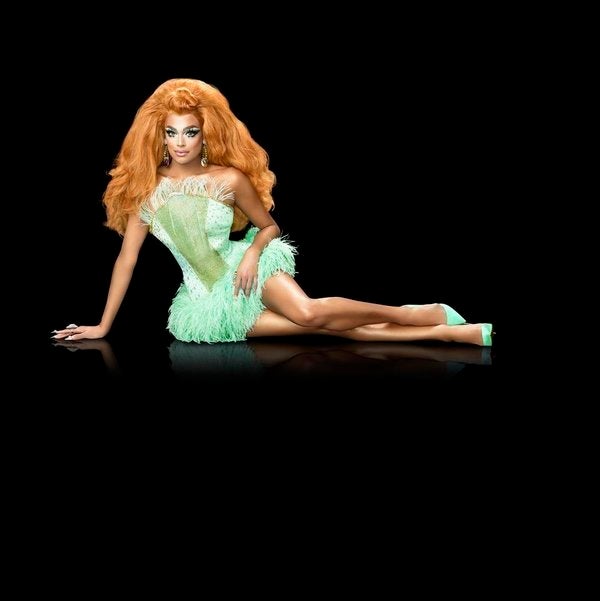 HuffPost: This came as quite a surprise for many fans of the show. Was it a surprise for you when it happened?
Valentina: Yes, it was a total surprise. I was in a state of shock and it's a moment I don't want to re-live ever again.
How did it feel to become the fan favorite of the season so quickly? Why do you think you resonated so strongly with fans?
I think I resonated with fans with my authenticity and my level of passion and love for my craft. I also have a really strong Latino fanbase and I think that I've been able to captivate them because they feel that they are finally represented and see a little of themselves in me.
As someone who entered the competition as such a young queen, do you feel like you changed and grew at all during your time on "Drag Race"? 
I did, definitely. There was so much that I learned about the craft of drag. I walked into the experience knowing that I wanted to elevate the art form of drag.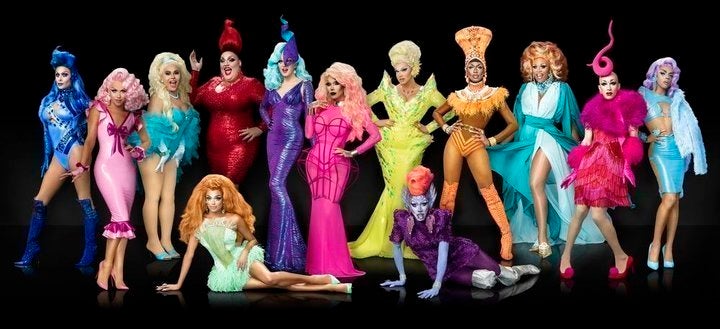 So much of the show's fanbase now is young, teen and preteen girls. Why do you think "Drag Race" resonates so profoundly with them?
I think probably because they get to identify with our stories, and those young kids are at a point in their life where they still truly have their freedom in whatever they do. And those are the things that drag queens can do, by just living their truth unapologetically. There's a lot of power behind that.
Why is it important to you to have your Latinx identity so visible and part of your identity as a queen? How can "Drag Race" help further understandings of Latinx culture?
It's important because there isn't a lot of Latino, or positive Latino, representation in the media ― let alone openly gay. I think it's important for me to shed light onto my culture. It's a huge responsibility, but walking onto "Drag Race," I wanted to do this and show that [Latinx people are] more than a gardener, or a cleaner, or the butt of a joke. Being Latino is grand as well.
With "Drag Race" being on VH1 this season, do you see any important political implications of the show being on such a mainstream network at this specific moment in time?
It does have a political impact because I'm there to shed light to my culture when my community has been considered criminals and rapists. I'm there to show that we're kind, and intellectual, and elegant and regal. It's a rough political time, but I'm there to show that we're fabulous and amazing. Just like any other American. 
What do you want to do with the platform "Drag Race" has given you?
This opportunity and platform that "Drag Race" has given me allows for me to continue achieving my goals and my dreams. And I hope to become the face of drag within all of Latin America.
Out of everyone left in the competition who are you rooting for?
I don't know who'll win yet, but if I were to watch as a fan I would probably be rooting for Nina Bo'Nina Brown. I really love her work.
What do you want people to understand about who Valentina is going forward?
That I'm very grateful to anybody who loves me, and that I love them back.
"RuPaul's Drag Race" airs on Friday nights at 8 PM ET/PT on VH1. Check out "Untucked" below. Missed last week's interview with Farrah Moan? Head here.
REAL LIFE. REAL NEWS. REAL VOICES.
Help us tell more of the stories that matter from voices that too often remain unheard.
BEFORE YOU GO
PHOTO GALLERY
Drag queen coloring book