And then there were three.
Like Charo on mood elevators, Yara Sofia squealed and pranced her way into the heart of every Drag Race fan. Not since Season 2's Jessica Wild (also from Puerto Rico) has the English language been butchered in such endearing ways. But Yara brought much more to the table than quirk. Her makeup skills and costuming abilities were quite evident from day one and her performances on challenges and the main stage left us hungry for more. Yara Sofia cleverly served humor and charm with an other-worldly avant-gard twist.
Last week Yara Sofia became the latest contestant to "Sashay, away" on Drag Race, leaving Alexis Mateo, Manila Luzon and Raja to claim the title of America's Next Drag Superstar. We only have one thing to say to you, Ms. Yara... Echa palante!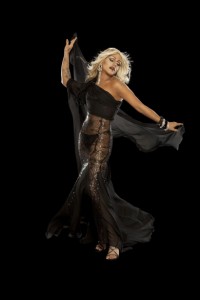 JG: You are a makeup artist, designer and drag performer, which do you enjoy most and why?
YS: I would say drag performer because is the connection with the people and you are a messenger for them. It makes me feel powerful!!!!!
JG: Do you prefer performing in Spanish or English?
YS: It's not what we say it's what we do, so the language doesn't matter.
JG: I too am from Puerto Rico. I came to the states when I was 12, and even though I visit every now and then, I never really experienced the gay scene or doing drag over there. Tell us a bit about being drag queen in PR?
YS: It's very challenging. We have the most talented queens here in Puerto Rico. The thing is that there's not too many supportive venues.

JG: What is your favorite Puerto Rican food?
YS: Iris Chacon, "La Vedette de America."!!!
YS: My drag inspiration came from a dark and fierce woman, Maila Nurmi. She was so evil, but at the same time she had her sweetness inside. I live for that combination! My designer inspiration came from Alexander McQueen. He was everything! May he rest in peace.
JG: What guest judge were you most excited about?
JG: What is most important: Charisma, Uniqueness, Nerve or Talent?
YS: Uniqueness! I will always be myself because I'm unique. Everybody should do the same. I rather be hated by who I am than be loved for who I'm not.

JG: What was your favorite part about the entire Drag Race experience?
YS: The opportunity to reach many people through the show and meet incredible human beings.
JG: What is in next for Yara?
YS: A lot of work, thank God! I'm about to get a new single soon, fashion shows, many performances in many clubs, TV shows and music video appearances. Great things are coming for Yara Sofia!
Calling all HuffPost superfans!
Sign up for membership to become a founding member and help shape HuffPost's next chapter