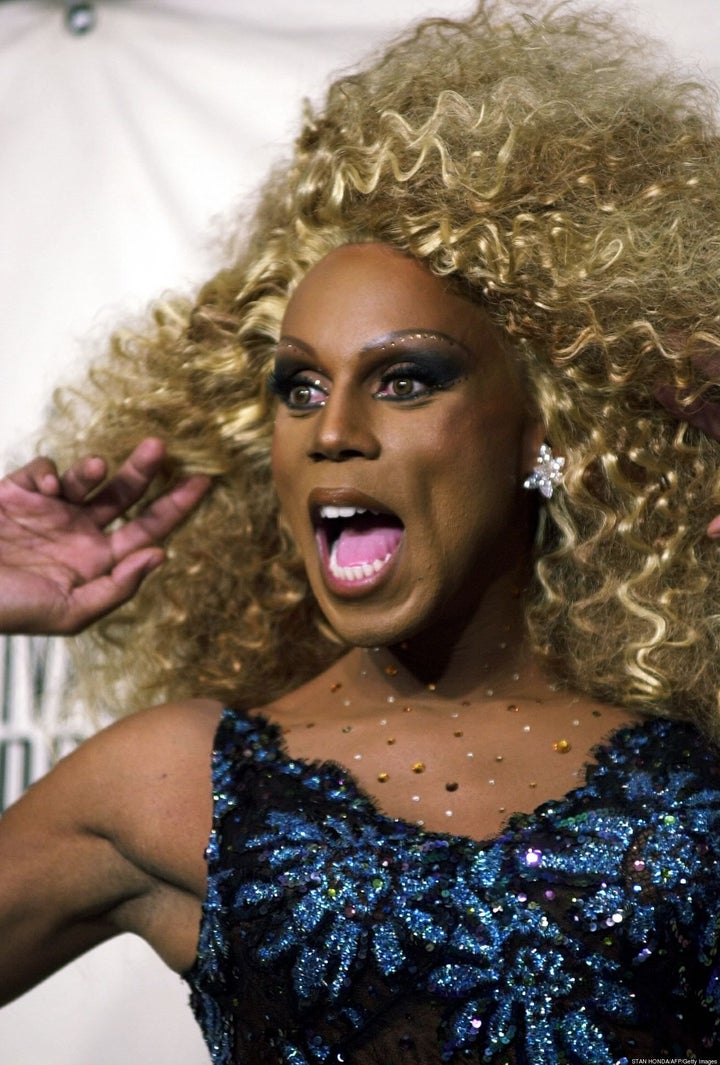 Are you as upset as I am that another season of RuPaul's Drag Race has come to an end? Is your mascara running like Manila Luzon's at an all you can eat buffet (seriously, the girl loves to eat!). Do not fret, boys and girls, because summer school is back in session at Drag U and this Huffpost blogger is thrilled to bring you this season's very first Season 2 interview! Yes, my dears, we've got a scoop!
America's Next Drag Superstar runner-up, Manila Luzon is now Professor Luzon. She will be transforming everyday women and inspiring them to unleash their inner divas on the second season of RuPaul's Drag U. Kindly, Ms. Luzon dedicated a few moments of recess to answering my questions about Drag Race Season 3 and her new role mentoring the fierce-challenged.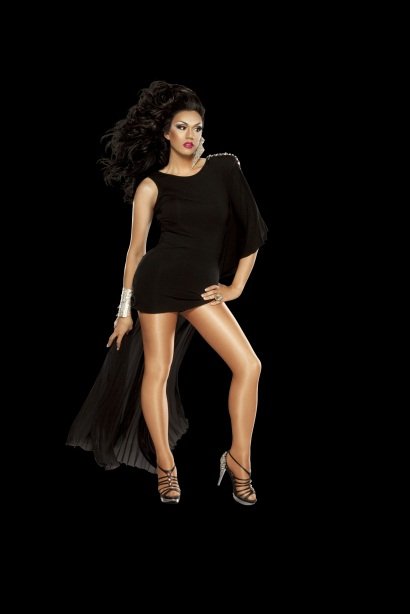 JG: What is most important: charisma, uniqueness, nerve or talent?
ML: Charisma! If people don't like you, it doesn't matter how much uniqueness, nerve or talent you have!

JG: What do you say to the criticism of using Asian stereotypes in your act?
ML: Firstly, I am a very proud Asian American and I celebrate my heritage whenever I can. Secondly, playing on stereotypes was meant to be humorous. If it doesn't tickle you in certain spots, it's not going to be funny. Falling down the stairs is a seriously dangerous thing, but watching it on America's Funniest Videos is HILARIOUS! What I want everyone to know: I never did it to put down Asians. Miss Swan does a much funnier and offensive job than I did!
JG: What was your first drag performance?
ML: I was a "booger," the house down! It was the amateur competition at the Gay 90s in Minneapolis. I was a busted mess dressed as Cruella De Ville; however, when you first start drag you really do believe that you are the most sickening thing on the planet and no one can come for you! It isn't until you've been doing it for years and have improved in the art of drag that you look back and realize how far you came! I cannot wait until I'm Raja's age looking back to my drag now! HA!
JG: How is it dating another drag queen?
ML: I met my boyfriend of 5 years (Drag Race Season 2 contestant Sahara Davenport) as a boy in a bar. Later we both discovered we were both full-on drag queens, but by that time, we were hooked on each other! It's really great, because we share a passion for drag, we love being creative together, and we have doubled our wardrobes! The worst part is that our apartment can become a disaster really easily; rhinestones embedded in the carpet, wigs everywhere, sequins in every nook and cranny. It's like an episode of HOARDERS: Drag Edition!
JG: What challenge were you proudest of?
ML: I was very proud of every challenge, I truly believe that even at my lowest, I was still turning out the fiercest things I could for me! But I must say I love the "QNN" challenge. It was a last minute decision to do my interview with Kristin Cavallari using a thick Asian accent and it created a moment of controversy for me. And any successful star has some controversy swirling around them (Madonna, Michael Jackson, Lady Gaga, and let's not forget the most controversial of all -- Amy Grant). And that challenge I wore my favorite outfit on the runway: The Pineapple Dress!

JG: During the PSA challenge you focused a lot on food. Favorite foods?
ML: I am a pig! I love to eat! i will eat anything! If you put it front of me, I will put it in my mouth, even if it doesn't taste good! And I can't stop eating until all the food is gone. It's probably one of the contributing factors as to why I became a drag queen. I can eat whatever I want, because I can just strap myself into a corset! Gag!

JG: What guest judge were you most excited about?
ML: Margaret Cho has always been a hero to me. I love her... and yes, because she is Asian! Growing up she was one of the only people on TV that I could relate to as an Asian American because she was frickin' hilarious! She doesn't play the violin, she's not doing Kung-Fu and she's not on a "Dance Crew"! I can definitely relate to her! It was really exciting to come out on the runway in full Asian garb and then to WIN that challenge was extra thrilling!
JG: What has been the best part of the entire Drag Race experience?

ML: I consider myself an artist, but instead of paint or clay, my medium is drag. I put so much of myself into my drag from every detail of the costume, makeup and hair to my performance, the way I speak or even stand. I don't do it for anyone but myself, but it's great to let people experience what I work so hard to create. Besides challenging me to be as artistically creative as I knew how, RuPaul's Drag Race really allowed me to show my unique brand of drag to the world and the feedback from the audience has been the greatest part!
JG: What is the most important item in your drag arsenal?
ML: I really think my fun personality is my ace in the hole. I will never claim to be the most beautiful or most talented queen, because I can think of many queens who fit that description. However, it's my "charisma" that takes me to a higher level in my drag!
JG: We can't wait to see you work your magic on the new season of RuPaul's Drag U! How is Professor Manila Luzon different from Manila Luzon the performer?
ML: On RuPaul's Drag Race it was mostly about "me, me, me" and "How do I get myself to the top?" On RuPaul's Drag U I am introduced to a stranger that day and I have to learn about her and how I can apply what I know as a drag queen to help her change for the better. And I was truly surprised how gratifying it is to teach someone lessons I have learned from my teachers. And let's just get this straight: the saying "Those who can't do, teach" is total BS!
JG: I've always been a proponent that everyone should have the opportunity to do drag at least once in their lives. What do you think is the most important thing women can learn from drag queens and the Drag U experience?
ML: Drag is over the top -- larger than life! Doing drag is like looking into one of those magnifying mirrors. Suddenly everything is amplified and you see yourself from a different perspective. When you are glammed up, you feel glamorous and because it's such an overpowering experience, when you take off all the wigs and sequins, you find that the fabulous feeling remains (along with a few flecks of glitter!)
The second season of RuPaul's Drag U premiers June 20th on Logo.
Stay tuned for weekly interviews with Drag U's fierce and fabulous faculty.
Calling all HuffPost superfans!
Sign up for membership to become a founding member and help shape HuffPost's next chapter