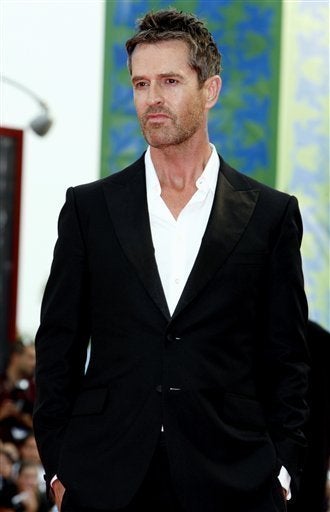 In a no-holds-barred interview with the UK Independent, movie star Rupert Everett lets loose on some of Hollywood's biggest names. Everett, the break out star of 1997's "My Best Friend's Wedding" and a great friend of Madonna, insulted everyone from Diane Keaton to Al Pacino. But the Brit, who is gay, had the most venom for George Clooney:
"[George] Clooney thinks that, provided he does films which are politically committed, he's allowed to do Ocean's 11, 12, and 13", he says. "But the Ocean's movies are a cancer to world culture. They're destroying us."

And Clooney the man? "He's not the brightest spark on the boulevard. He'll be president one day. Mark my words, if he's straight, he'll be president."
Of the other Hollywood legends at the end of his tongue lashing, Everett told interviewer Amol Rajan:
"De Niro, Redford, Keaton, Allen, Pacino ... They're all just tragic parodies of themselves. Al Pacino looks like a mad old freak now. I say give it a rest, or go and do some serious stuff...

The other day I saw a film called Because I Said So with Diane Keaton, and I thought, 'here's one of the women we loved most in 1970s cinema, debasing and humiliating herself in this load of trash'.

"Why? Because we're sheep, we just follow the herd ... It's just part of the huge amount of product that's put out now that's really bad. And it's our fault. We're all responsible for how the culture is. You can't draw a distinction between the celebrity nonsense on television and the film industry."
Everett will next be seen in a British film "St Trinian's," in which he plays a headmistress who has a very strong resemblance to Camilla, the Duchess of Cornwall and wife of Prince Charles.
Popular in the Community