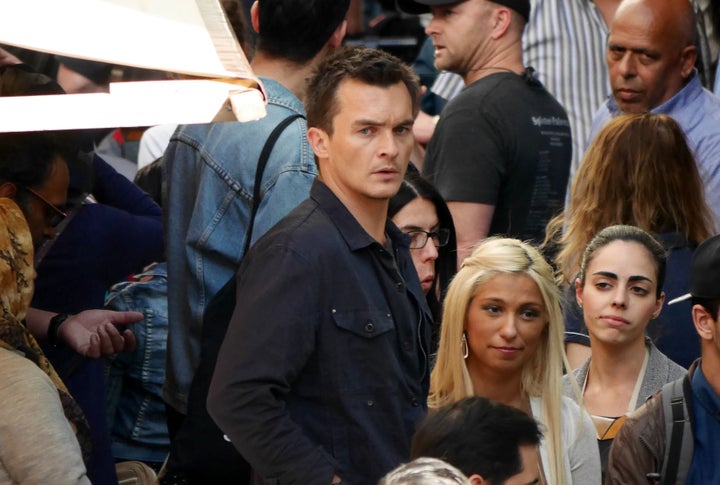 WARNING: This post contains spoilers for Season 5 of "Homeland."
If you've seen the trailer for "Homeland" Season 6, you, like us, probably let out a gasp upon hearing Peter Quinn mutter the words, "What happened to me?"
When Season 5 ended, we were almost certain we had seen the last of Quinn. He was tortured in a sarin gas chamber, after all. But as we know, stranger things have happened on this show (read: everything about Brody's storyline).
In an interview with Entertainment Weekly, Friend opened up about Quinn's return to the show, admitting that even he was surprised about it.
"Showrunner Alex Gansa actually called me and said, 'Listen, thanks for all your hard work and that's the end of Quinn," Friend said.
Gansa elaborated, "There was a moment toward the end of last season where I let [Friend] know there was a fairly decent chance he wasn't going to survive. We probably thought he was going to die in the gas chamber. But as these things morph and change, as we got closer to that moment, we found a more interesting way to end it."
If you recall, Quinn develops a relationship with one of his captors, Qasim (Alireza Bayram). Qasim, conflicted about his group's mission in relation to his religion, eventually goes on to inject Quinn with an antidote to the sarin.
"As that relationship between them developed, we thought, 'Wouldn't it be interesting if this guy saved Quinn's life?' And that led to the whole idea of him not dying in that environment," Gansa said.
He may not have died, but as Friend added, Quinn won't return the same man we've come to know.
"Peter has been to hell and come back, and not necessarily come back in one piece," Friend added. "He's not really even sure if his life is one that's worth living."
To read more from Gansa and Friend, head over to EW.
"Homeland" returns to Showtime on Jan. 15. You can watch the trailer below: