 Rupert Murdoch walked back an explosive tweet about Jews in the media on Sunday. He later called the tweet "awkward and inappropriate" in an apology to the Anti-Defamation League.
On Saturday, Murdoch had wondered aloud why, in his opinion, the "Jewish owned press" seemed so anti-Israel. Earlier, he had criticized the Associated Press and CNN — neither of which is "Jewish owned" — for what he saw as their bias in covering the Israel-Gaza conflict. Some speculated that Murdoch may have been referring to the New York Times, which is run by the Jewish Sulzberger family.
After receiving feedback alerting him to the fact that phrases like "Jewish owned press" carry a certain unpleasant whiff about them, Murdoch retreated:
He later apologized in a letter to the Anti-Defamation League and a phone call to director Abraham H. Foxman. Murdoch called the tweet "awkward and inappropriate," according to a statement from the organization. The ADL announced Monday that it has accepted his apology.
Below, see the full text of the memo (obtained by The Huffington Post's Michael Calderone).
ADL ACCEPTS RUPERT MURDOCH APOLOGY FOR TWEET
ABOUT 'JEWISH-OWNED MEDIA'

New York, NY, November 19, 2012 … The Anti-Defamation League (ADL) today accepted the apology of News Corp.'s Rupert Murdoch for his Twitter message asking why the "Jewish-owned press" is "so consistently anti-Israel in every crisis."

In a phone call and a follow-up letter of apology to ADL, Mr. Murdoch called his tweet about the news media "awkward and inappropriate." He wrote, "I feel very strongly about the righteousness of Israeli's cause, particularly when its citizens are under missile attack. So I do get very upset when I see coverage that I feel is unfair and biased towards Israel. But I should have stuck to the substance of the issue and not bring in irrelevant and incorrect ethnic matters."

Abraham H. Foxman, ADL National Director, issued the following statement:

After speaking with Mr. Murdoch, it is clear that he deeply regretted posting his remark on Twitter and understands how his reference to "Jewish owned media" could play into the age-old anti-Semitic conspiracy theory about "Jewish control" of the news media.

We appreciate his effort to apologize, and to make clear that his remarks were an attempt to defend Israel made at a time when the Jewish state is under direct assault, and were not intended to hurt or to offend.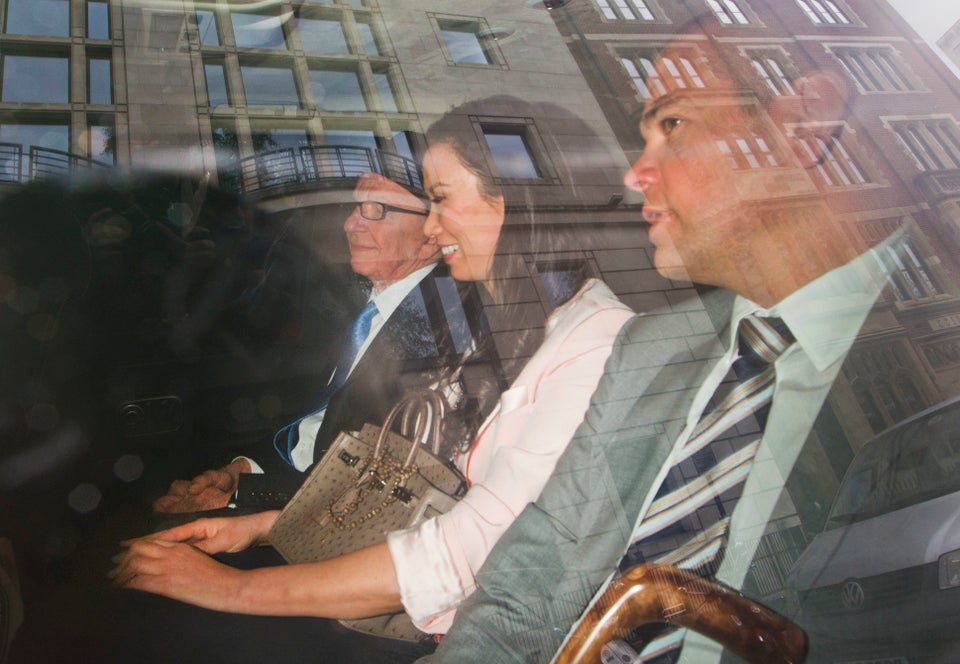 The Murdochs
Popular in the Community