 Publishing titan Rupert Murdoch sent New Jersey Gov. Chris Christie what appeared to be a warning message on Friday, telling Christie to reaffirm his support for Republican presidential nominee Mitt Romney "or take blame for next four dire years."
The admonition, by way of a tweet from the Murdoch's verified Twitter account, was presumably in reference to the warm relationship Christie, a Republican, showed with President Barack Obama this week, as the two toured New Jersey in the aftermath of Hurricane Sandy.
Christie has been one of Romney's highest-profile campaign surrogates, and delivered the keynote address at August's Republican National Convention. As recently as last week, Christie was on the campaign trail, berating Obama as an ineffective leader.
That partisan posturing seemed to disappear entirely as Hurricane Sandy bore down on the East Coast.
It remains to be seen whether Christie, who has presidential ambitions of his own, will alter course in response to conservative blowback. The governor has already dismissed the suggestion that he make a new push for Romney, saying, "If you think right now I give a damn about presidential politics, then you don't know me."
Before You Go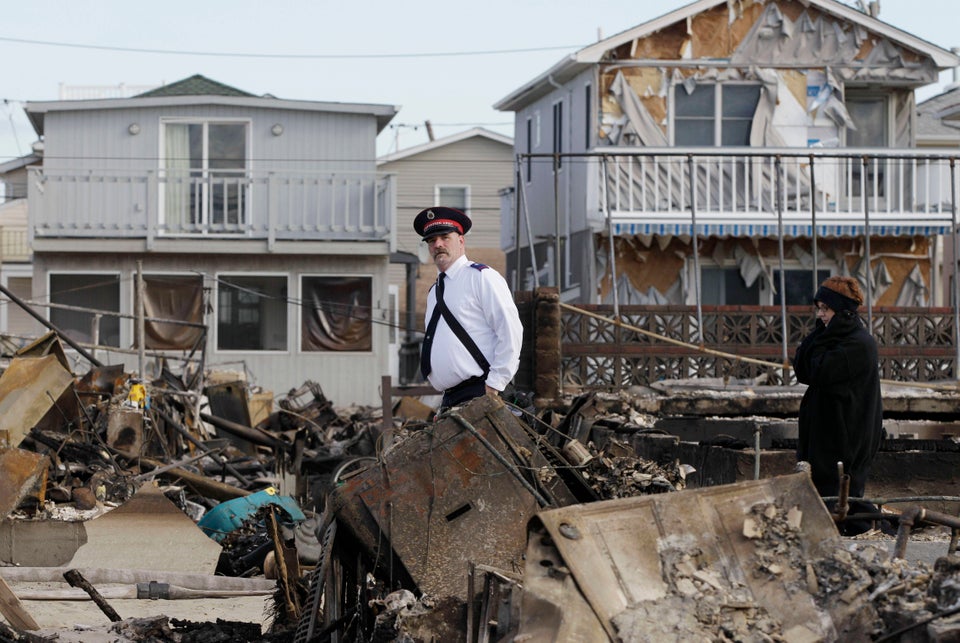 Hurricane Sandy
Popular in the Community