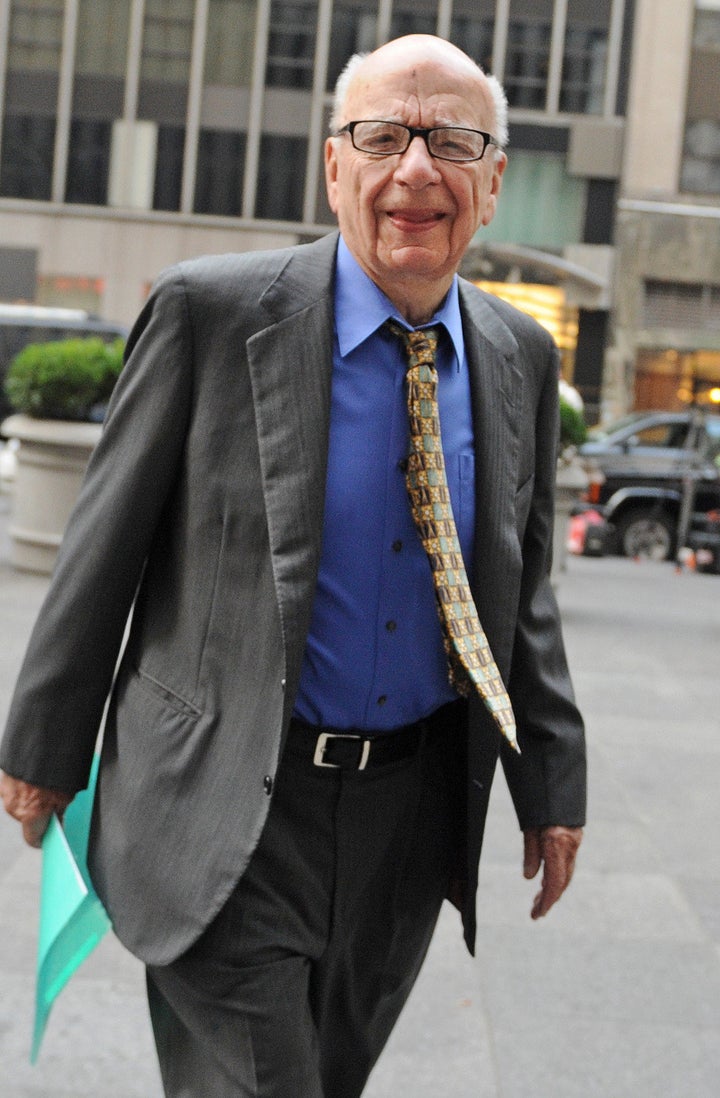 Rupert Murdoch faced Wall Street and the press for the first time since the phone hacking scandal plunged his News Corp. into its deepest-ever crisis. Murdoch used the occasion to express contrition about the scandal, but he also doubled down, insisting that he is staying on as CEO, that he is not selling his newspapers and that the worst of the scandal is behind him.
Murdoch appeared on News Corp.'s quarterly earnings call for the first time in a year, amidst shareholder skittishness and the potential dismantling of his family dynasty.
Though the scandal has died down a bit in recent weeks, it is by no means over. Just Wednesday, Scotland Yard announced it had arrested another former editor at the News of the World, the paper where the hacking crisis began.
Murdoch was forced to fly to London and testify before Parliament for the first time ever as a result of the scandal. (That's where he was infamously attacked with a shaving cream pie.)
Murdoch and his deputies, COO Chase Carey and CFO David DeVoe, spent much of the roughly hour-long call discussing some of the more granular details of News Corp.'s holdings. Most of the financial analysts on the call did not directly mention the hacking scandal, or ask any questions about whether Murdoch still plans to name his son James as his successor. Murdoch said that he has "complete confidence" in James, but stressed the closeness of his and Carey's relationship. He batted away questions of succession by saying he hopes the top News Corp. job "won't be open" in the near future.
Murdoch also once again said he was "shocked" by the criminality at the News of the World, and was determined to get to the bottom of the scandal.
"Were there a dozen guilty people or two dozen?" he asked rhetorically.
For a complete recap of the call, check below.
Popular in the Community