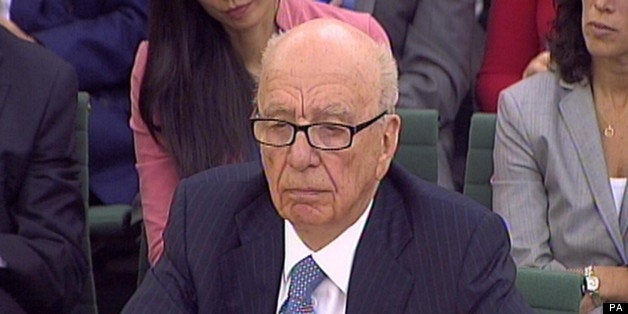 Rupert Murdoch's upcoming appearance before Parliament has been delayed at the behest of the attorney general and Murdoch's lawyers.
On Thursday, the Guardian reported that Murdoch wrote to the committee saying that his lawyers advised him not to answer new questions until the investigations into News Corp. are over. The attorney general also recommended that the committee not go forward with the session.
Murdoch's appearance could be delayed until July 2014 or the year after.
"The committee received a letter from News Corp setting out legal advice that he had received, but at the same time the committee received its own advice that there was a risk that any questions might prejudice the trials," said John Whittingdale, the head of the Culture, Media and Sport Committee. "On that basis we have decided not to pursue it at this stage."