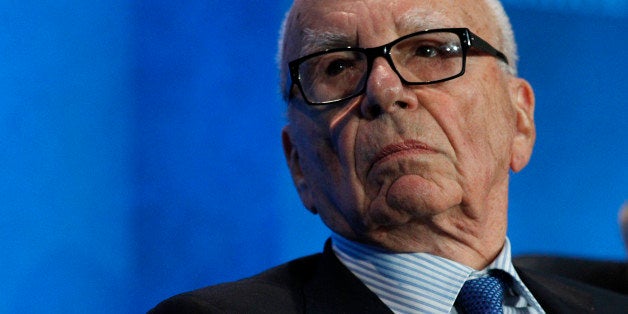 Rupert Murdoch is set to be questioned by British police in connection with phone hacking, the Guardian reported on Tuesday.
The paper's Nick Davies, who did much of the early reporting that broke the hacking scandal wide open, wrote that Scotland Yard detectives want to talk to Murdoch "under caution" — the official term the Metropolitan Police use when they are interviewing a suspect— about the widespread criminality that took place in his British newspaper operation.
"It is understood that detectives first contacted Murdoch last year to arrange to question him but agreed to a request from his lawyers to wait until the phone-hacking trial was finished," Davies said.
On Tuesday, that trial came to a partial close. Andy Coulson, the former editor of Murdoch's News of the World, was found guilty of conspiring to hack phones. Rebekah Brooks, the former head of his UK newspaper holdings, was declared innocent of all charges.
Murdoch will no doubt have been relieved that Brooks, who was one of his closest confidantes, was so completely acquitted. But the Coulson conviction, as well as the apparently forthcoming police interview, serve as powerful evidence of the lingering nature of the hacking scandal.
The police interview will be at least the third time that Murdoch has had to account for himself before some official arm of the British state. In 2011, just as the hacking scandal was at its peak, he appeared before a British parliamentary committee, where he apologized for any criminal behavior that had occurred in his empire.
In 2012, he testified for two days before the Leveson Inquiry, which was examining wider ethical failures in the British press.
Popular in the Community