When I was thirteen, we packed sold many of our beloved treasures, packed a moving van, and moved to 2,900 miles across the United States to rural Appalachia.
Teenage years are tough, and the mountains of North Carolina were very different from my home in Utah. It was a small town. We lived back at the top of a "holler." It's still a beautiful place, and as the years have shaped me, I have come to appreciate the friendships fostered here.
A friendship with, Steve Tweed, has maintained itself over the course of nearly 35 years.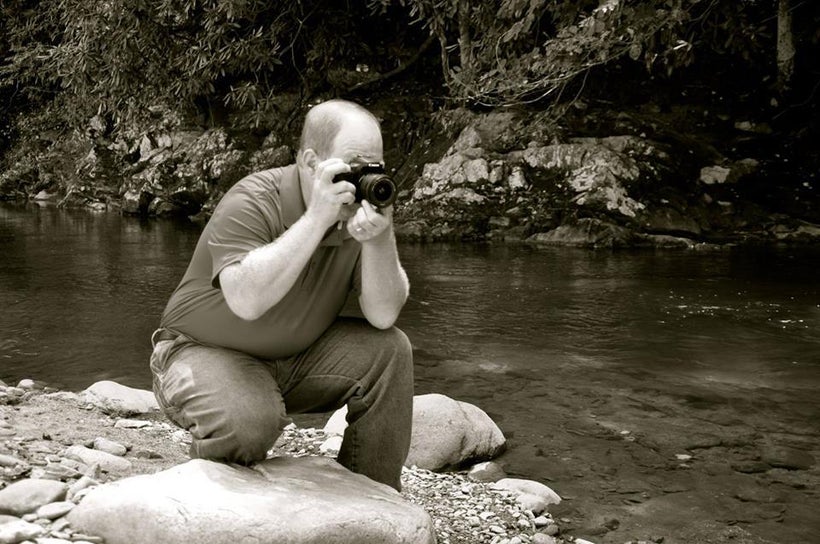 The bus stopped in the front of his house. I can recall each morning the bus brakes would screech to a stop, and his fiery red hair would catch my eye. He sat on his front porch, drinking coffee, welcoming the day and the bus riders with a wave.
I moved away, and we would write one another. It was 1980-something, and those hand-written letters were the highlight of opening the mailbox. His letters told stories about his people, the community he called home.
Time took the two of us in different directions and a decade or so ago we "checked-in" with the other. He remembered my grandmother, Charlotte the Great, and I was surprised she remembered him as well.
I miss those hand-written letters. Those long conversations that glided across the paper in ink, sometimes with the inclusion of a grainy photograph.
This extension of our friendship still has Steve telling stories. Perhaps they are stories that my heart listens more deeply to now. His stories of life in Small Town America come to life through his pictures he shares on his Facebook page and through his Tuesday With Tweed with Germaine Media.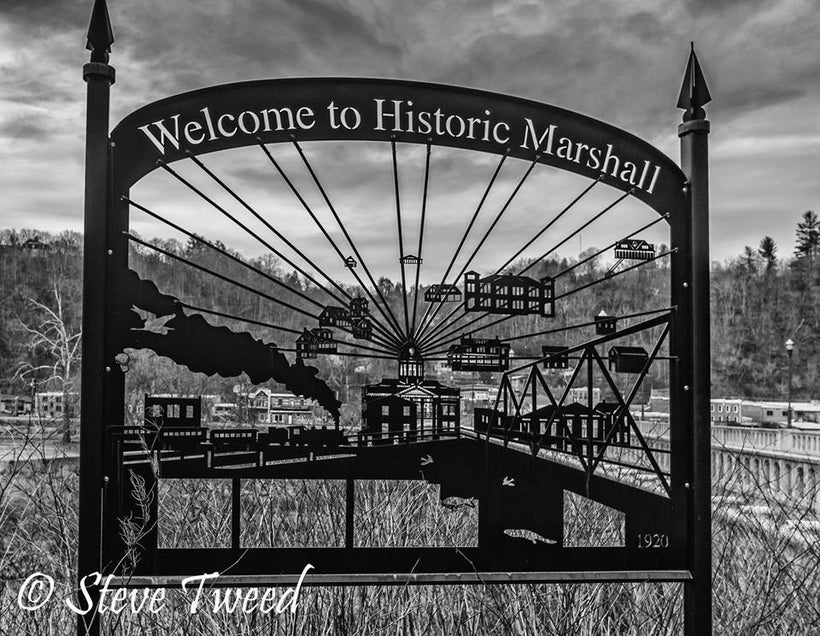 I invite you to follow the road less traveled and meet Madison County, North Carolina as Steve Tweed sees it.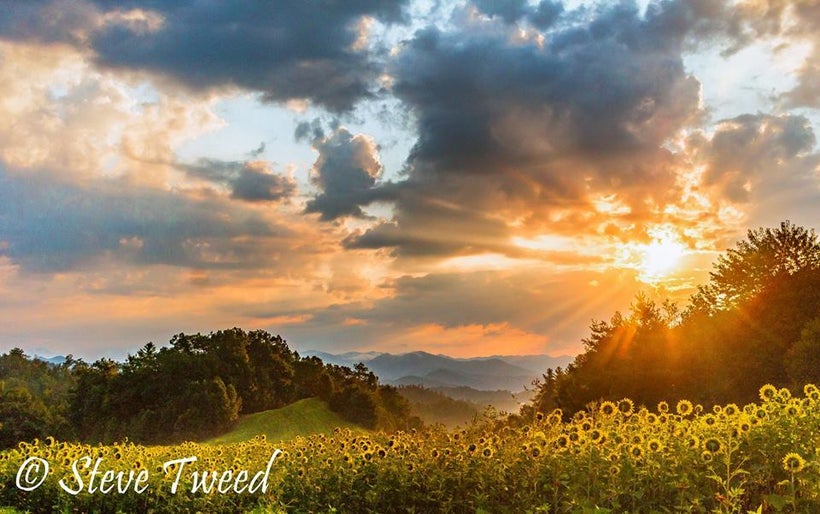 It's a place where the roads wind through family farms and small communities.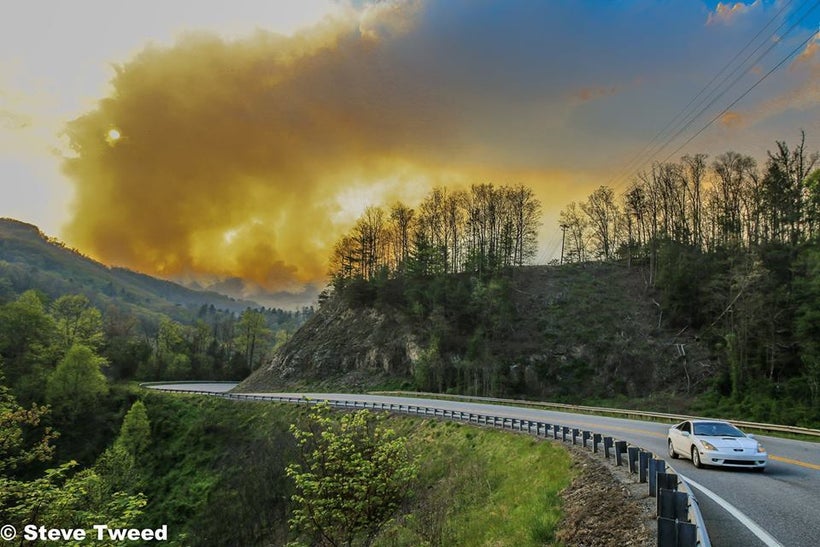 The people here work hard.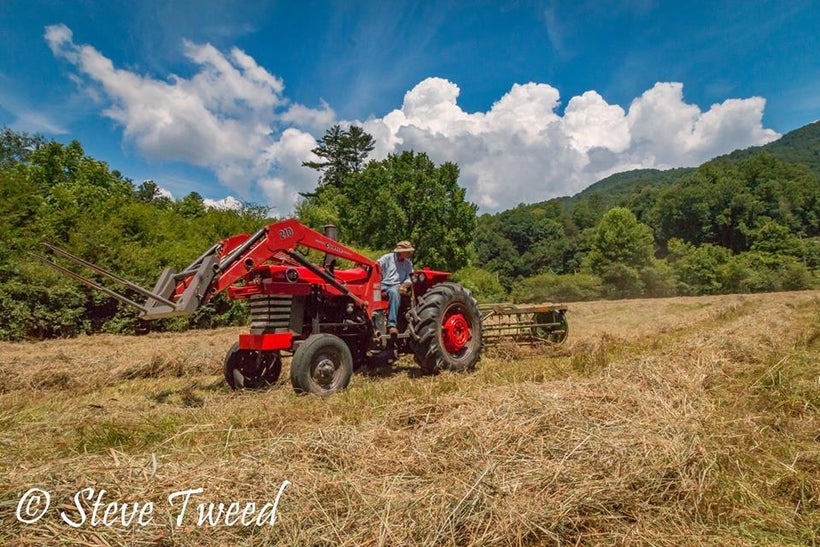 It's part of the Bible Belt with small churches welcoming everyone.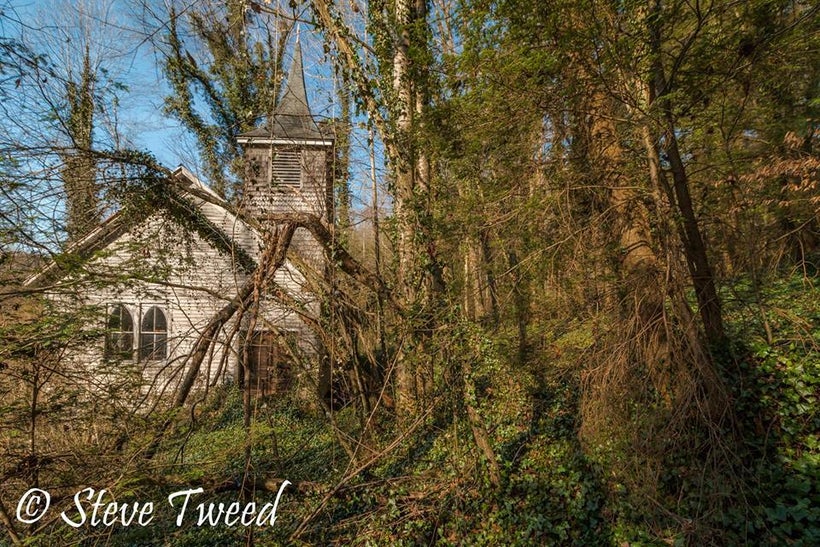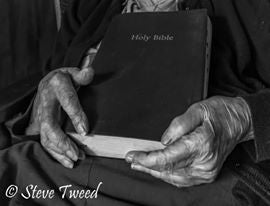 Steve spent part of his childhood growing up in Detroit, Michigan. He refers fondly to both places and recognizes how each leaves its impact on who he is today.
"I had the best of both worlds. A life of convenience and consumerism and Small Town America, a sort of 'Walden's Pond', in the sense of people wanting isolation, not as an experiment, but as a desire."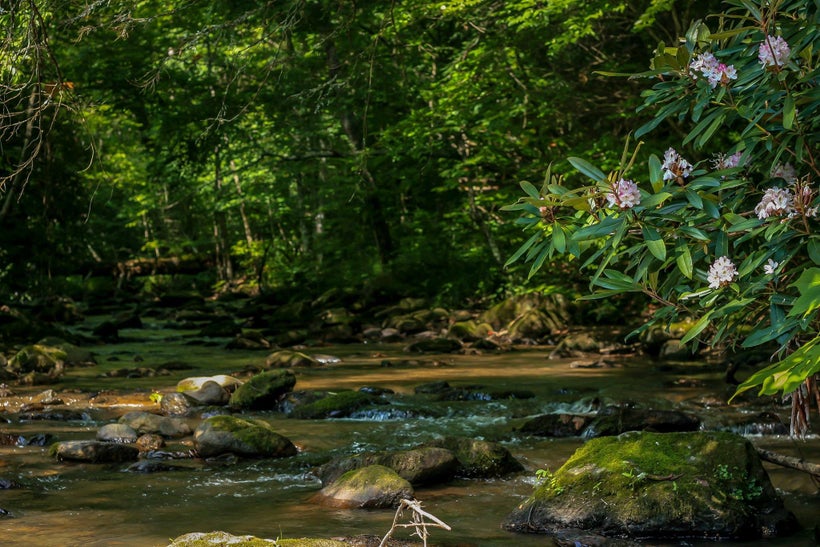 He found his passion in photography, "Quite by accident. I've always been artistic. I love to draw. I once won an art contest in the Southside of Detroit for all the elementary schools there."
He recently won first place in The Historic Barn Photo competition with the Madison County Fair.
I'm going to pause here, Steve can spin a story, so I'm going to use the words of a wise man I once knew in Madison County, "have a seat and sit a spell."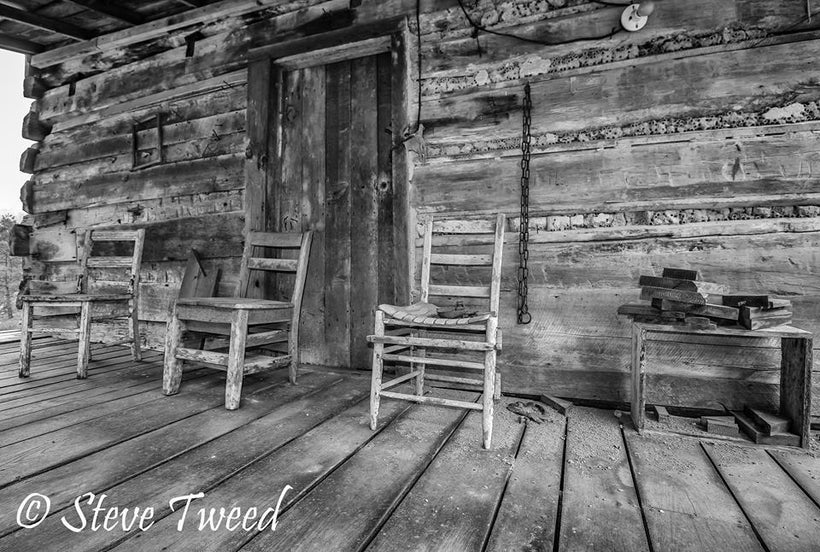 Tweed picks up where we left off, "If I wasn't playing baseball, which is my true passion, I was reading encyclopedias. My mom used a points program from a local grocery chain and bought a whole set of encyclopedias! I sat reading the topics most interesting to me, memorizing US History and Presidents. I memorized statistics and dates."
"I remember being back in Madison County and going to lunch one day and the custodian was using cornbread to rake his beans. I prefer crumbled cornbread, then beans over it. Folks here like milk and cornbread."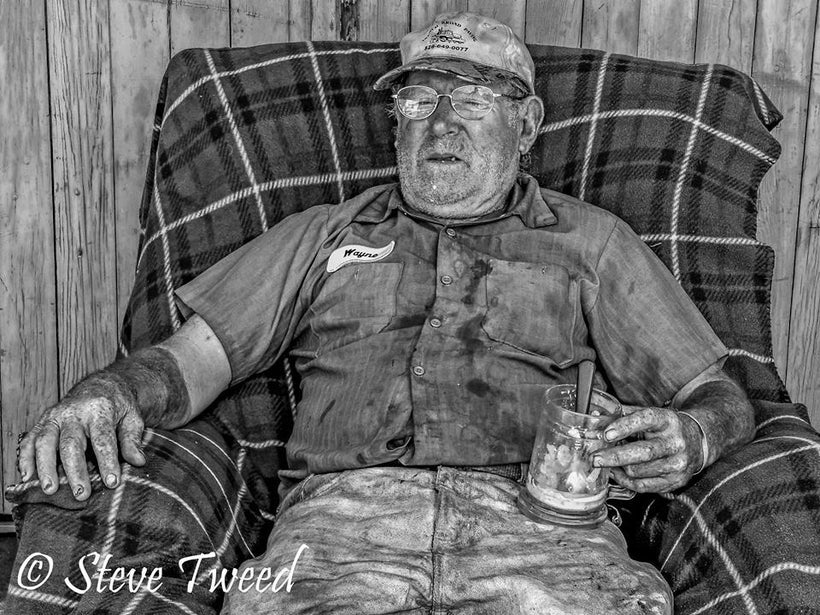 By the way, Steve's Grandma made amazing cornbread. "The secrets in the seasoned cast iron skillet."
"I've had a lot of cameras, the tourist type. I've never been one to spend money on myself. We saved for our daughter to go to law school and then my wife said, "buy something for you.' I bought a Martin guitar and a Point and Shoot Camera. I started by taking pictures of friends. Then Jim White introduced me to black and white photos, which has become my passion."
Yeah, we're still talking about how he got into photography.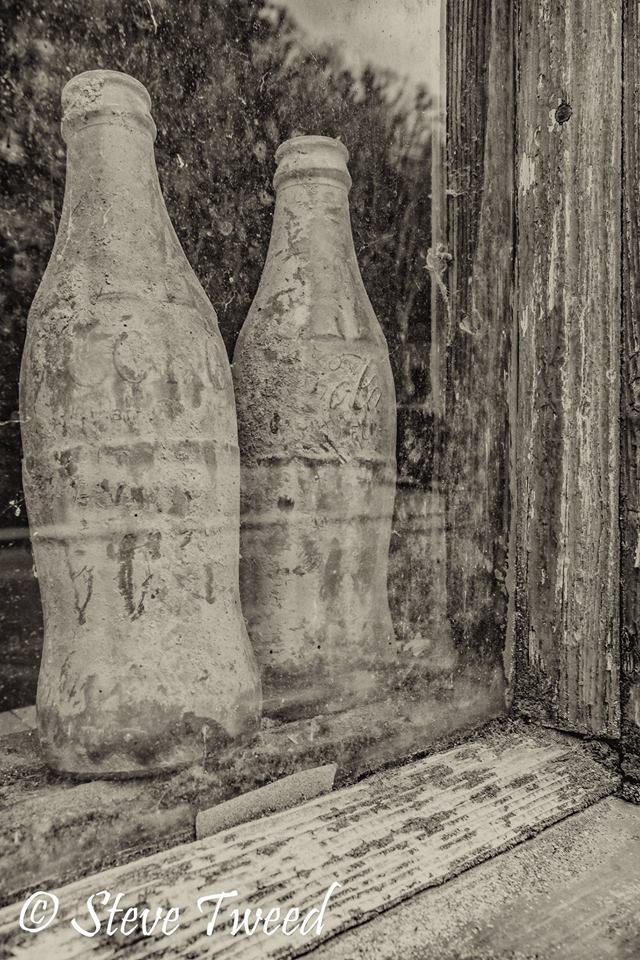 "I use my photography as story telling to promote my county, not just for tourism--but that's a big part, people want solitude."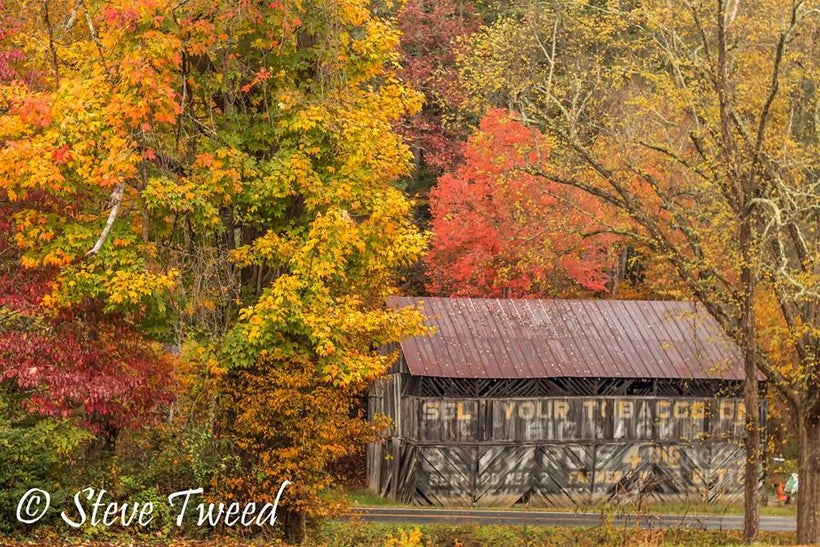 "My primary subjects are people, culture, architecture, corn cribs, hog pens, barns."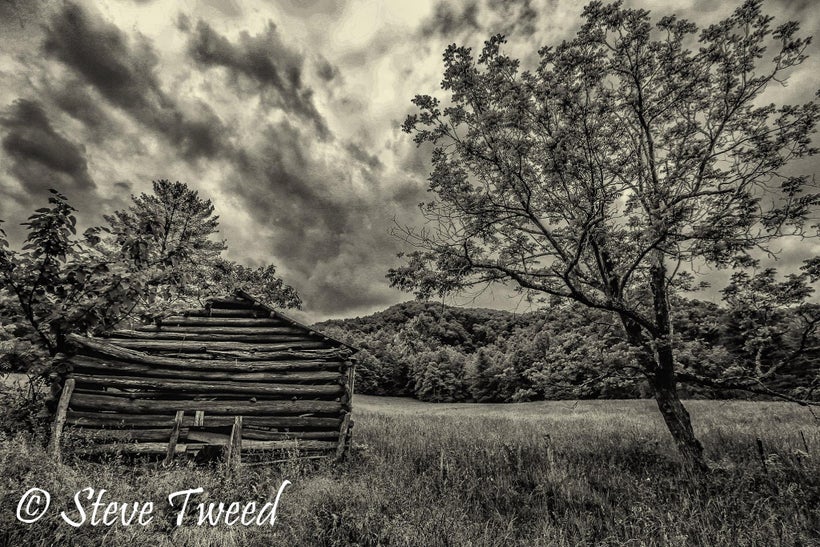 "I love dilapidated old buildings. For some, they're shock-value, but for me, it's about what our culture was; not to feel sorry for ourselves, but to show how determined we are."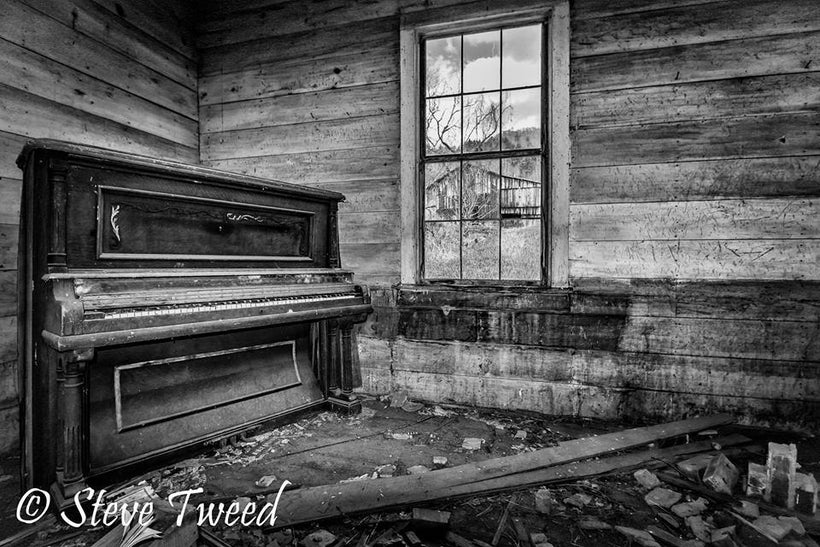 "Most of this area was settled by the Irish, people who wanted away from the governments they fled."
"Appalachian tobacco barns are my favorite. Small family farms. We are still primarily a poor area of America, and once you let the roof go, it's going fall."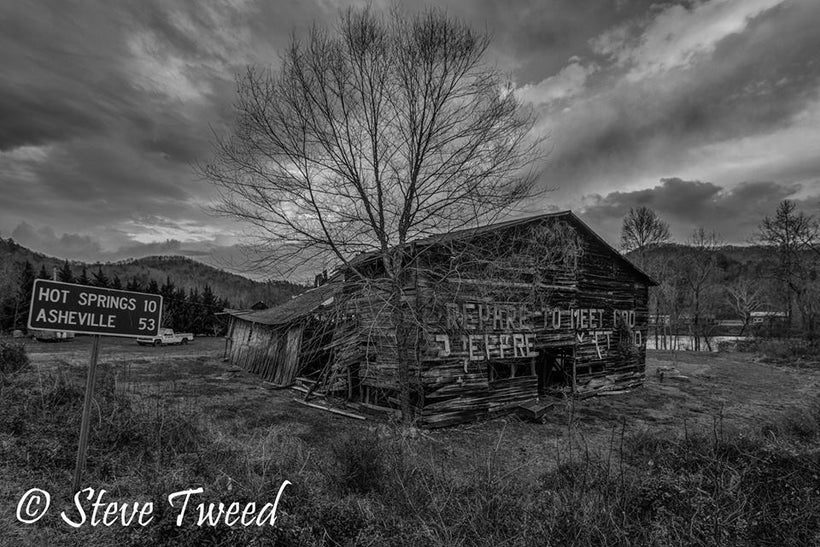 "Fallen barns mirror our ancestors before us. Tobacco is a hard job. It's a hot job during the summer and a cold job, October, November, and December when "handing" it. I worked in the tobacco fields. It's where I heard the stories of our people, our community, and like the people who told me those stories are going, our barns are going with them. It's part of change and progression. It is what it is, what it is and people have to adapt."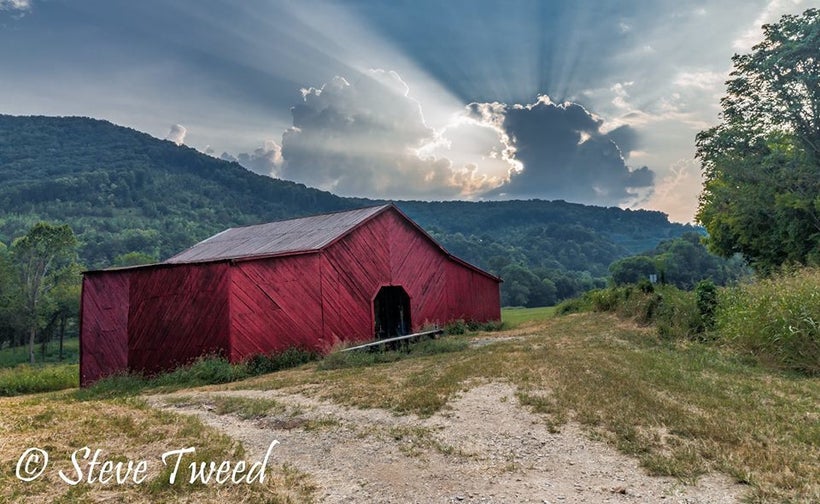 "I saw the very tail end, where everything was done the true Appalachian way--big gardens, molasses vats, chicken coops. It was a hard life. You were expected to excel academically and work hard. If you look at the structure of a school year, it's based on growing crops, that is out of substance, not family vacations."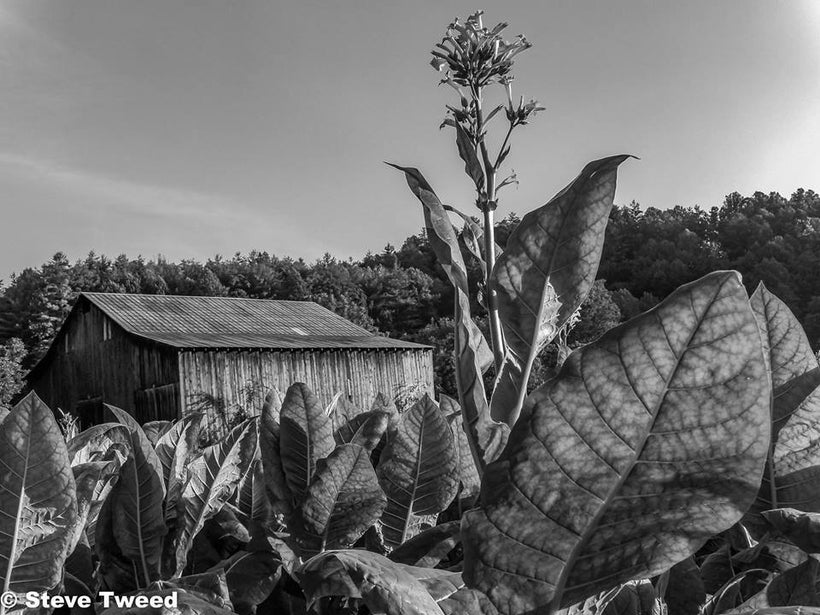 "The earliest settler to Shelton Laurel, as far as I can tell, came in the 1800s. "
Madison County is a community where modern complements the past. Small Mom and Pop stores still exist.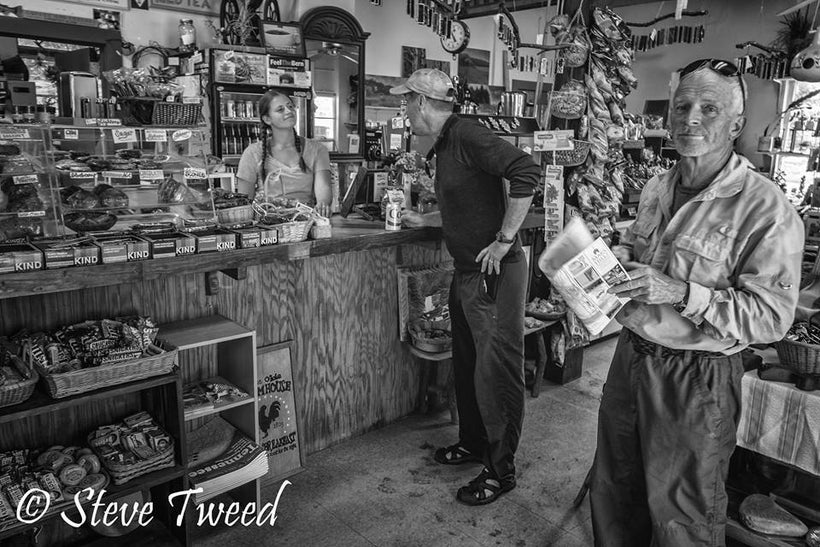 It's a slower paced existence. The hustle and bustle of cars and big business have yet to replace the views.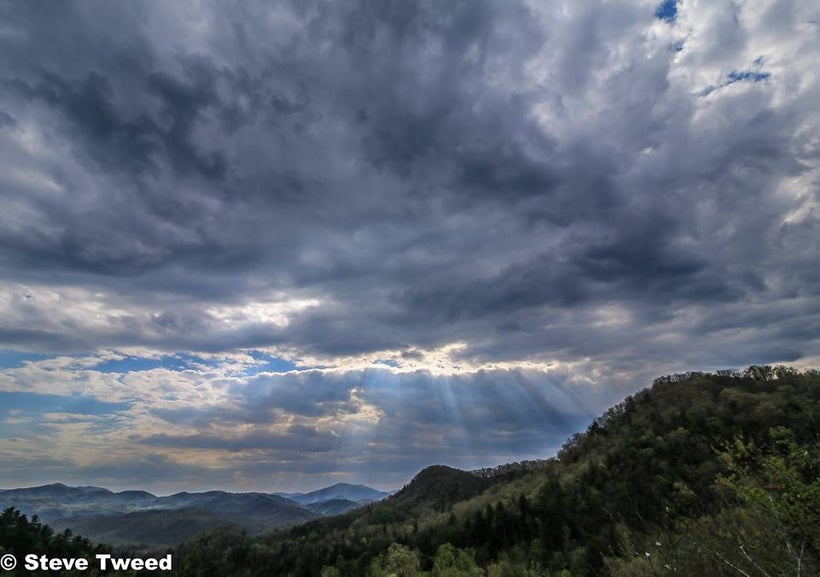 Wide open fields of flowers, and rolling hills that showcase the sun bursting through clouds.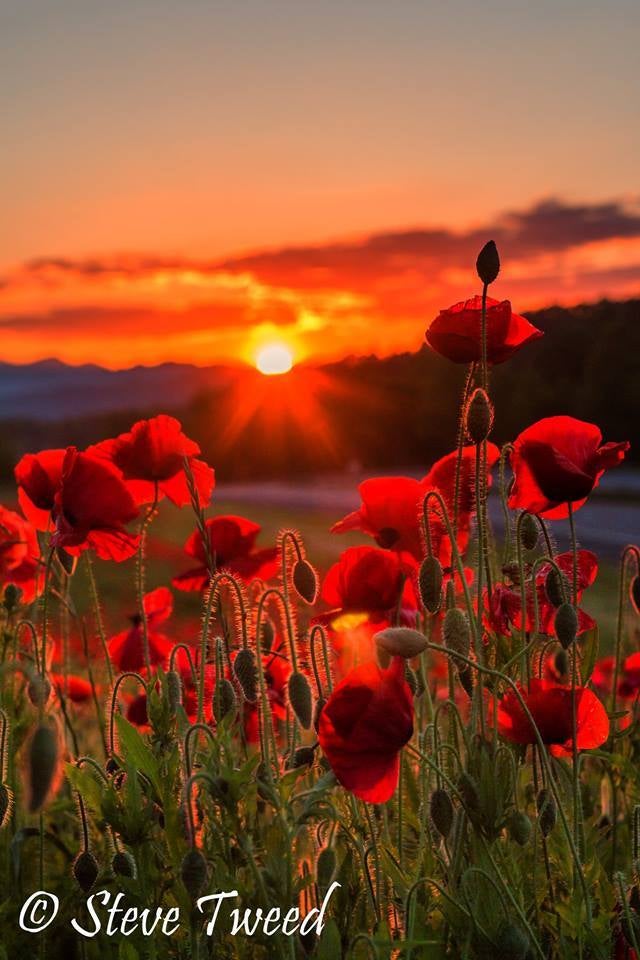 It's a place where wildlife still roams freely.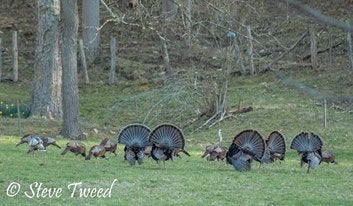 High School football is big here. Go, Patriots!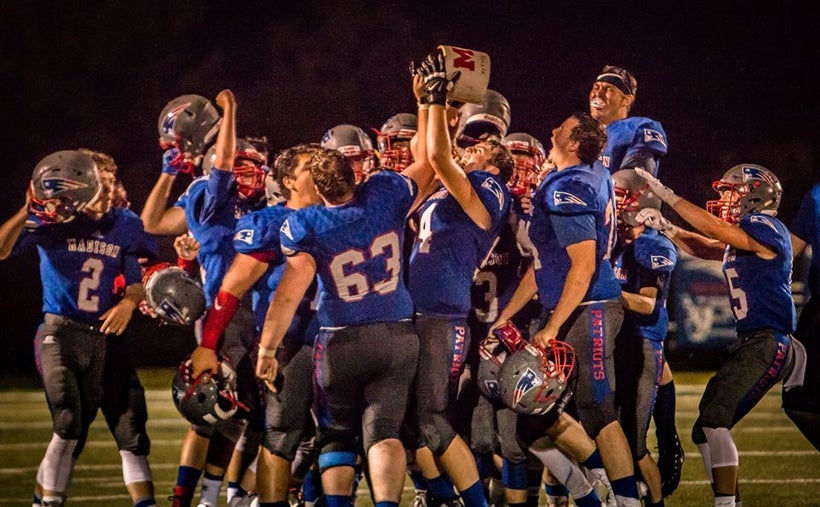 The fishing is good here.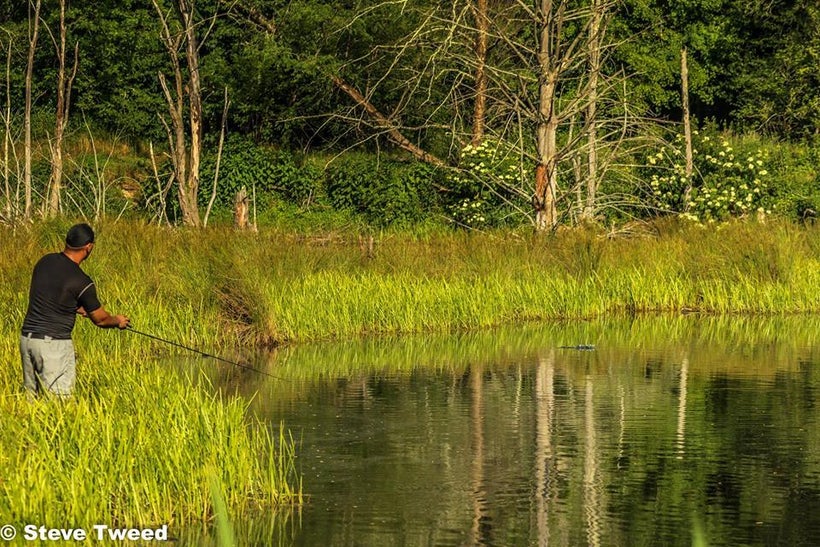 The Appalachian Trail passes through.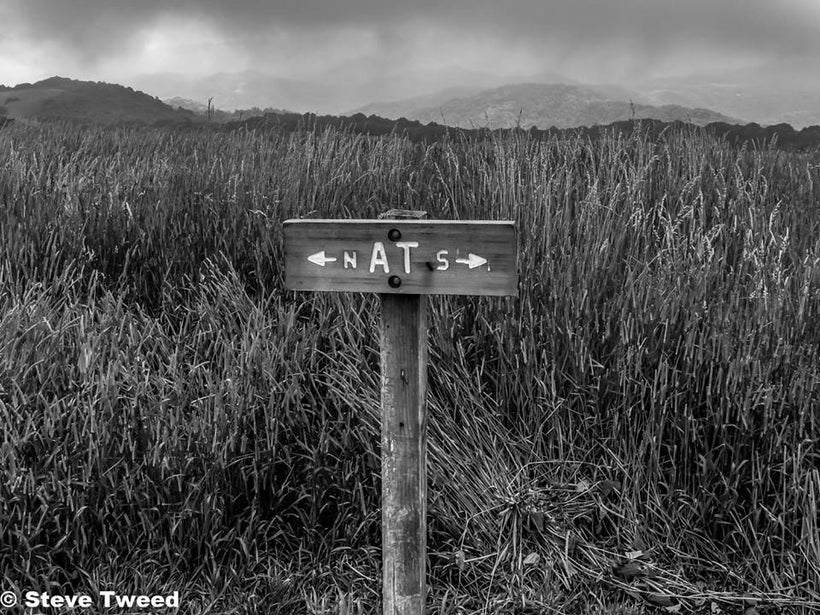 Fall foliage is breathtaking.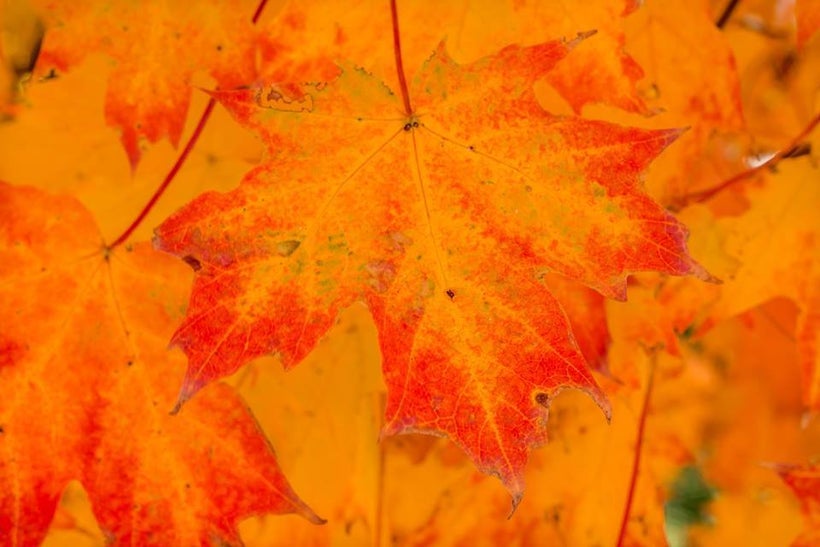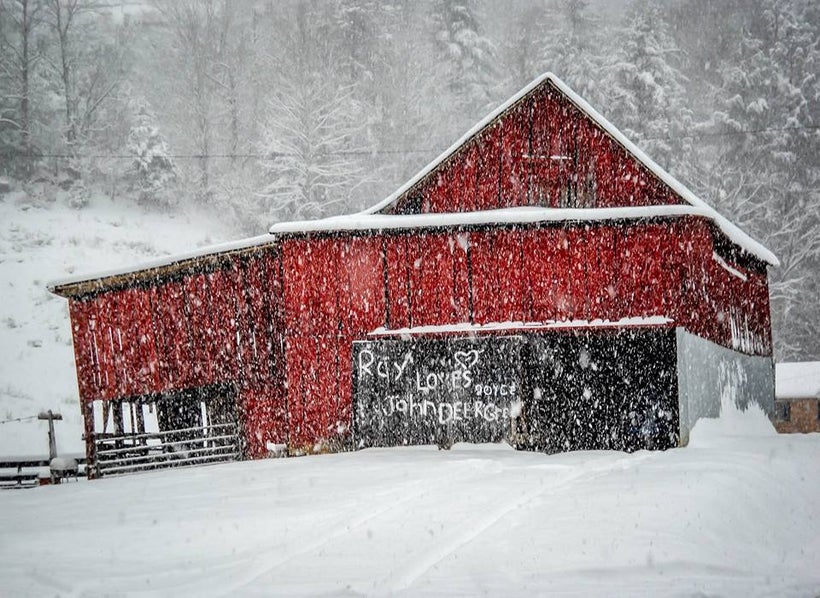 Music tells the story of the mountains and their people. The culture, the tragedies and the victories.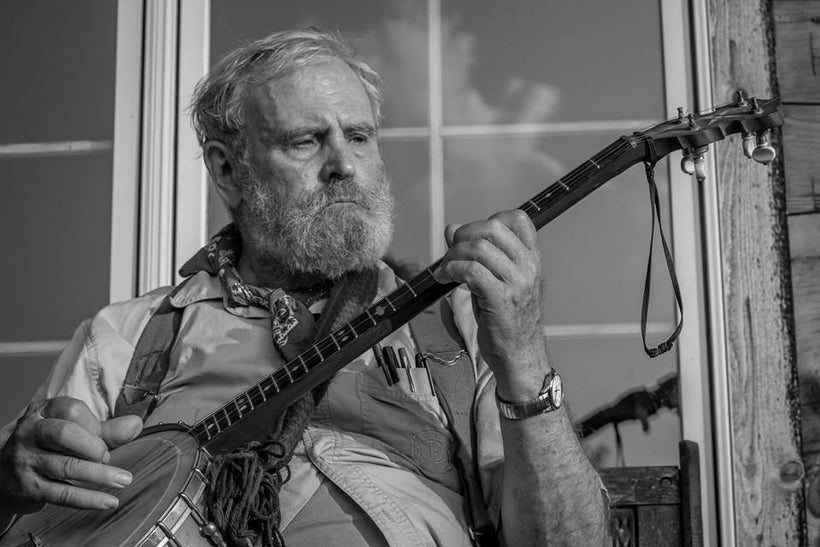 It's the place Steve Tweed calls home.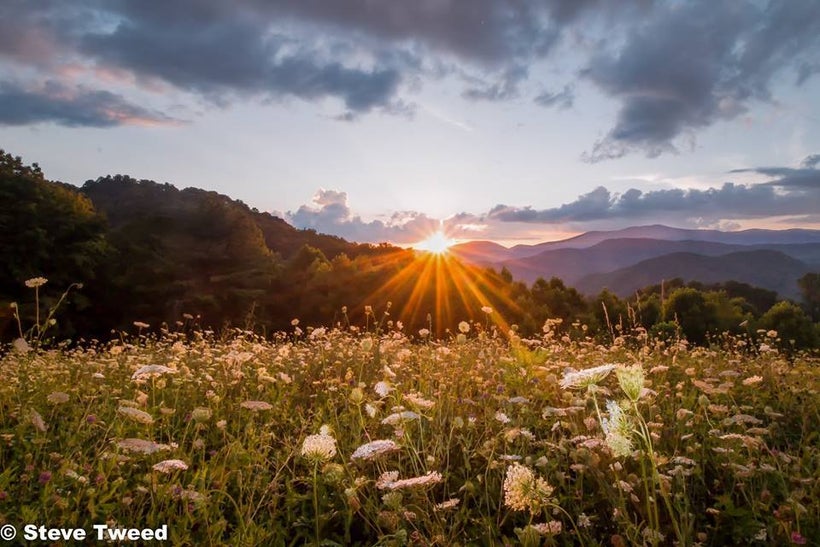 Every Tuesday, on Appalachian Memory Keepers Facebook Page, is Tuesday with Tweed. It's where Steve shares a photograph and tells its story. They're short stories about his people, his community and the places that capture his soul. He recently solved a 155-Year-Old, Civil War mystery, finding Neely Tweed, Noah Shelton and Camp Garber at Flat Lick, Kentucky.
Rural Appalachia's Madicson County is where Steve Tweed calls home!
Calling all HuffPost superfans!
Sign up for membership to become a founding member and help shape HuffPost's next chapter
This post was published on the now-closed HuffPost Contributor platform. Contributors control their own work and posted freely to our site. If you need to flag this entry as abusive,
send us an email
.