Rural Americans with opioid use disorder face numerous barriers to recovery, including lengthy drives for treatment and sparse resources for behavioral and mental health.
A study published Monday in the Annals of Family Medicine offers clues into that treatment gap.
"Barriers differ for different groups of physicians," Holly Andrilla, lead study author and research scientist at the University of Washington School of Medicine, told HuffPost. "Understanding these differences will be key to helping [health providers] figure out how to provide this treatment in their practices."
The researchers surveyed more than 1,000 rural physicians on the Drug Enforcement Agency's list of providers who had received waivers allowing them to prescribe buprenorphine. Of those providers, only 60 percent were actually prescribing the medication and were accepting new patients.
The study found key differences between physicians who were prescribing buprenorphine and those who weren't prescribing medication-assisted treatment.
Non-prescribers were more likely to cite the potential misuse of medication, the lack of mental health support and time constraints as barriers to incorporating buprenorphine into their practice,
"The differences expressed were not particularly surprising," Andrilla said. She noted that 52 percent of former prescribers said they were concerned about attracting drug users to their practices. Only 23 percent of current prescribers had that worry.
The opioid epidemic rages on
There's no end in sight. Drug overdose deaths in 2015 surpassed deaths in other historic public health crises, including HIV and firearm homicides during their peak years.
"It took us about 30 years to get into this mess," Robert Valuck, professor at the University of Colorado Anschutz School of Pharmacy and Pharmaceutical Sciences, told STAT last month. "I don't think we're going to get out of it in two or three."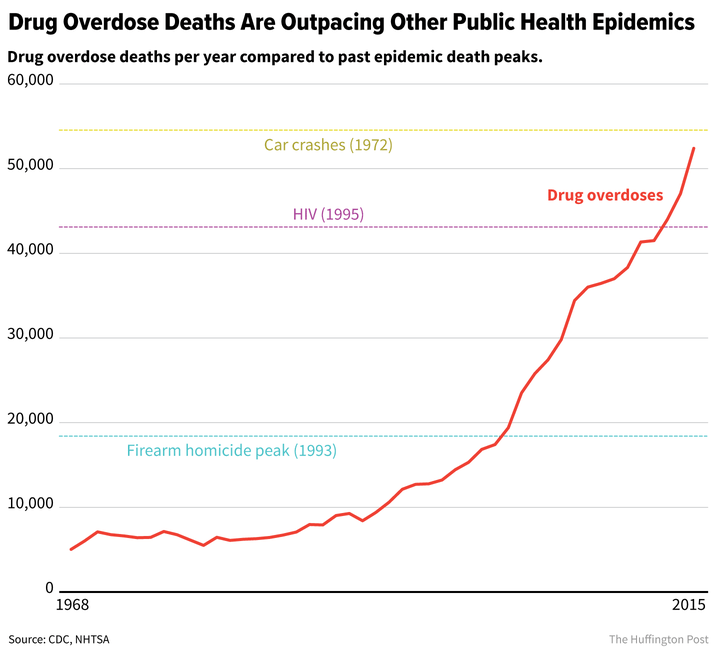 Buprenorphine is effective, but prescribing it can be complicated
As Drs. Nora Volkow and Francis Collins wrote in the New England Journal of Medicine in May, medication assisted treatment "coupled with psychosocial support are the current standard of care for reducing illicit opioid use, relapse risk, and overdoses, while improving social function."
There's no perfect medication for every patient, the authors note. Access to care and consistent treatment are important issues.
For patients taking buprenorphine, lack of treatment consistency isn't just bad for overall recovery. It can be deadly.
"These findings should encourage physicians to avoid interrupting buprenorphine treatment," the study authors wrote. They noted that the low number of deaths during the seven-year study should be taken into account when interpreting the study results.
Still, as Andrilla noted, "getting treatment for a medical condition should not be this difficult."
Since so many physicians in all prescribing categories cited a lack of mental health support as a barrier to providing buprenorphine treatment to patients, policy changes that widen that support system could be a key way forward.
Improvements include the Comprehensive Addiction and Recovery Act, which former President Barack Obama signed into law a year ago. It calls for extending medication treatment waivers to nurse practitioners and physician assistants.
It's unclear how such programs will fare under President Donald Trump's administration. Health Secretary Tom Price has shown little enthusiasm for medication-assisted treatment.
CORRECTION: A previous version of this article misstated the location of the University of Colorado's pharmacy school. The school is in Anschutz, not Denver.