 Recently The New York Times highlighted a subject that, though considered taboo in the West, represents a critical human rights issue in the East: lack of access to toilets. The article, written by Jim Yardley, showcased the novel "Right to Pee" campaign in Mumbai which is working to counter menacing gender discrimination when it comes to public toilet access.
Poor sanitation facilities are a pernicious problem in India, where over half of the population lacks a toilet, and open defecation is the norm. Girls and women are more acutely affected by this issue, as they face danger and harassment when relieving themselves in the open. Furthermore, females are being unfairly and illegally charged to use public toilets by corrupt officials, compounding the myriad problems already facing the nation's poorest women and girls.
But there is an even more compelling case where of lack of toilet access, corruption and gender imbalances conspire to create a devastating situation in India: in its public schools.

When the international non-profit Lotus Outreach first began their Right to Education advocacy work in the conservative, predominantly Muslim district of Mewat, Haryana, the vast majority of schools did not have toilets available to students. "Lack of basic sanitation facilities for girls continues to prove a seemingly insurmountable barrier to their education," says Erika Keaveney, Lotus Outreach' Executive Director, "Studies show that there is a direct correlation between the dropout rate of girls and the availability of toilets in Indian schools. Conservative parents in Mewat understandably do not want their daughters -- particularly adolescent girls -- to relieve themselves in public. It is of therefore of little surprise that the female illiteracy rate in this region was a staggering 96 percent when we first began our work there in 2008."

However, this bleak picture is beginning to change. The program Lotus Education as a Right Network (LEARN) -- which utilizes community mobilization, legal advocacy and public interest litigation to expand access to quality public education in rural Haryana -- has met with tremendous success in ensuring adequate sanitation facilities in Mewat. In 2010 alone, LEARN oversaw the construction of 200 new toilets in public schools in our target area and Erika Keaveney hopes that by the end of this year, each of Mewat's 500 schools will have toilet facilities. The LEARN project achieves these incredible outcomes on a shoestring: their community watchdogs and legal advocates merely serve to ensure that state and federal funding designated for school infrastructure -- including toilets -- ends up where it belongs, rather than in the pockets of government officials with sticky fingers.

The success in ensuring the construction of toilets in public schools is facilitating a sea of change in girls' school attendance in the region. Indeed, several girls in the target area are now among the first girls in the history of their villages to reach the 10th grade, an outcome that wouldn't be imaginable if they were forced to walk five miles home to use the toilet during the school day.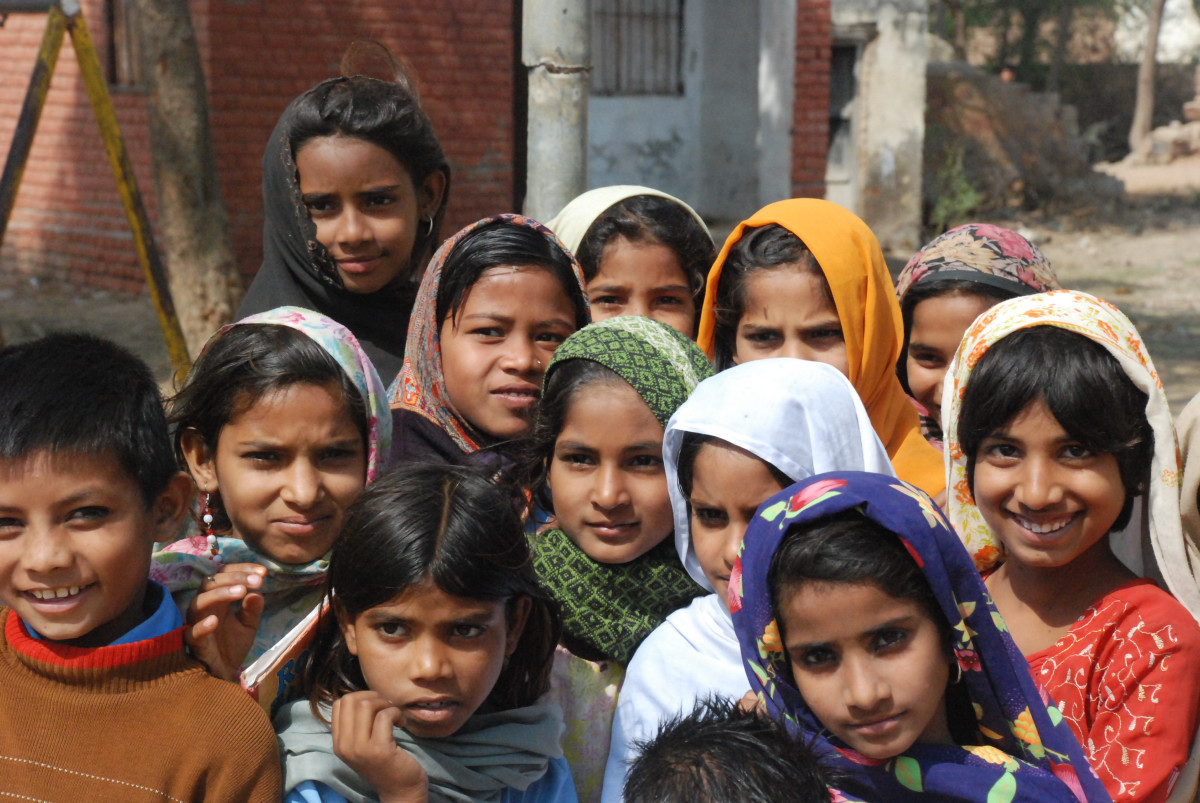 LEARN participants in Mewat, India

These two toilets served around 400 children when Lotus Outreach staff visited Mewat in 2010.

School gets a toilet as a result of a LEARN complaint in 2012.
Copyright: Lotus Outreach
Related
Popular in the Community