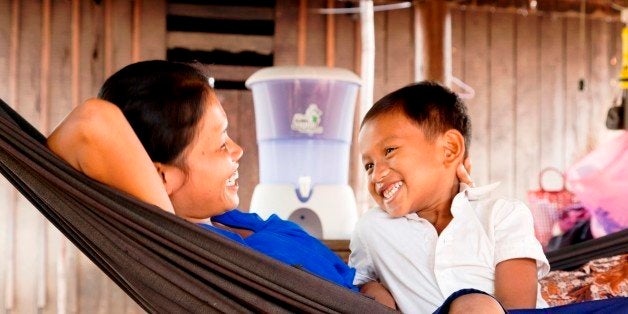 Note: Lindsey Longendyke contributed to this piece.
Thomas Jefferson once said: "Cultivators of the earth are the most valuable citizens. They are the most vigorous, the most independent, the most virtuous, and they are tied to their country and wedded to its liberty and interests by the most lasting bands."
Today, of the 7 billion people on earth, 1.3 billion people farm the food and raw materials we consume. Despite being our "most valuable citizens," a disproportionate number of these people suffer from the consequences of poverty. The World Bank estimates that 75 percent of the world's poor, defined as living on less than $1.25 a day, live in rural areas, and most of these people depend on agricultural work.
As an international nonprofit organization dedicated to reducing global poverty, we at Grameen Foundation are committed to making agricultural livelihoods more reliable and lucrative. As we try to design solutions for the rural poor, three questions emerge:
Which crops are best suited for the poorest farmers?
Which factors, such as land size, crop yield, or market prices, have the greatest impact on a farmer's financial health?
What specialized products and services do poor farmers need to become more financially healthy?
In pursuit of answers to these questions and more, we have worked closely with a network of agricultural entities around the world. For example, we helped an organic farming cooperative in the Philippines to measure the rate of poverty among their farmers using the Progress out of Poverty Index® (PPI®). By simply measuring poverty among their farmers, the cooperative discovered that its poorest members were more likely to drop out of the organic rice program because organic rice farming practices are just too expensive. Now, the cooperative is exploring bamboo production -- a sustainable crop that is less expensive and therefore may be more suitable for very poor farmers.
In Colombia, we are working with a large international coffee company to study which agricultural best practices impact productivity the most to improve our technical assistance to smallholder farmers. We are also trying to determine how land size, crop yield and other factors correlate with poverty.
Some initial results have surprised us. For example, we saw no correlation between poverty and productivity, which is defined as the kilograms of coffee produced per unit of planted land. In fact, the poorest farmers were more productive than other groups of farmers by this measure. What did correlate with poverty, however, was land size and the number of members in the farmer's household. This begs the questions: Under what minimum conditions can coffee production become a business capable of lifting a family out of poverty? Should farmers with small plots of land farm coffee, or would another crop be a better choice? These are complex questions that depend on multiple variables, but data analysis provides initial answers.
Our work in Colombia has helped us identify vulnerable farmers and adapt technical assistance to their needs, moving our focus from productivity to crop diversification and food security.
These examples and many others have led us to believe that real, objective data can revolutionalize the smallholder agricultural sector. The better we understand the drivers of rural poverty, the more we can help farmers to thrive -- which will stabilize supply chains and benefit players at all ends of the economic spectrum.
This thinking is becoming more common among companies, donors, investors and development organizations that work in agriculture. Groups like the Sustainable Food Lab and the Committee on Sustainable Assessment (COSA) have made it a part of their mission to rally these entities around a shared measurement framework for farmer sustainability. For example, there is increasing recognition that food and beverage companies can have a substantial impact on sustainable development and the livelihoods of poor farmers when they understand how farming systems operate and what they need in order to improve. Data provides this understanding.
The Sustainable Food Lab, COSA, ISEAL, Grameen Foundation, and many other organizations have worked together to develop a common set of indicators, including the PPI as the income indicator, that can provide those working with smallholder farmers meaningful, useful data to improve the way they work. These indicators provide a more holistic assessment; they balance the social, environmental, and economic facets of sustainable agriculture. Grameen Foundation is consistently applying this framework of indicators to all families that participate in our programs and we are starting to share what we learn with other practitioners. As the agricultural sector becomes more cohesive and aligned, we can be more effective at tracking progress and identifying solutions.
Thomas Jefferson also said, "Agriculture ... is our wisest pursuit, because it will in the end contribute most to real wealth, good morals and happiness."
He wrote these words in a letter to George Washington in 1787. Over two centuries later, the world is a very different place: the human population has soared, enormous technological achievements have been made, a global capitalist economy has made us more interdependent and the earth's ecology is more fragile. Yet, these words still ring true if we embrace sustainable agricultural practices that honor the health of the land and the wellbeing of the farmer.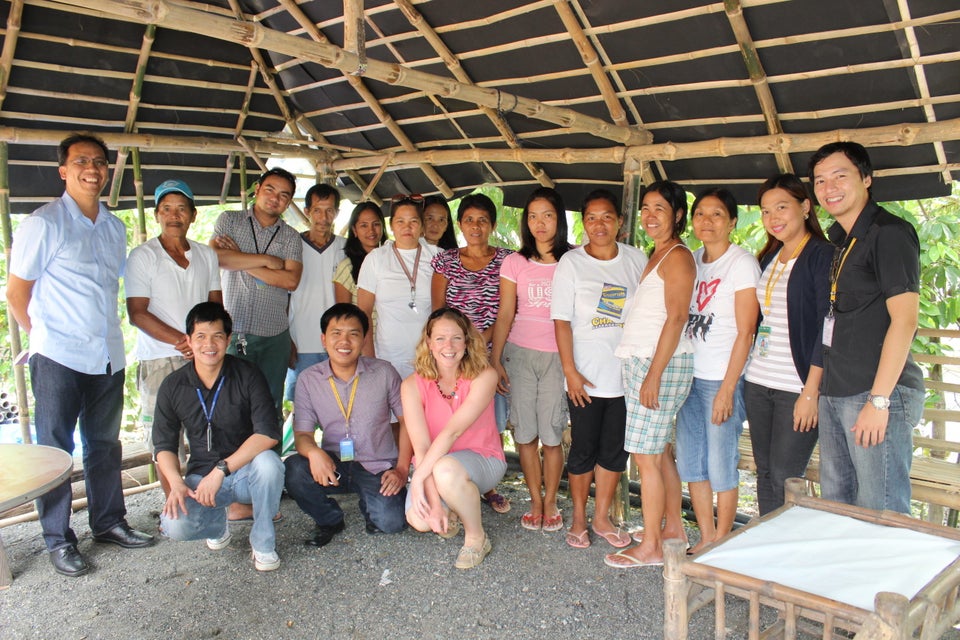 Making Progress Out Of Rural Poverty
Cisco supports Grameen Foundation's Taro Works initiative--a cloud-based platform of mobile-enabled services used by organizations to collect data, manage field operations and customers, and measure impact. For more information on Cisco's involvement with the Grameen Foundation visit, http://csr.cisco.com/pages/grameen-foundation