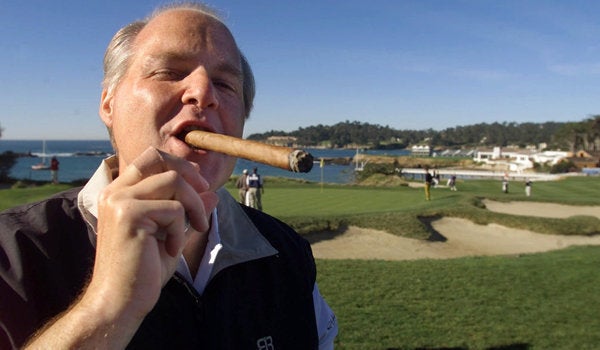 In what is being described as an unprecedented radio contract, Limbaugh will keep his syndicated show on-the-air and e-v-e-r-y-w-h-e-r-e through 2016 with CLEAR CHANNEL and PREMIERE RADIO.

Already host of the most lucrative hours since radio's inception, Limbaugh's total package is valued north of $400 million, according to media insiders.

The NEW YORK TIMES will claim this weekend that Limbaugh, marking 20 years this summer as a national host, has secured a 9-figure signing bonus for the new deal, newsroom sources tell DRUDGE.

In its controversial profile, the TIMES reports that Limbaugh is buying a new G550 jet and is making an estimated $38 million a year.
Popular in the Community