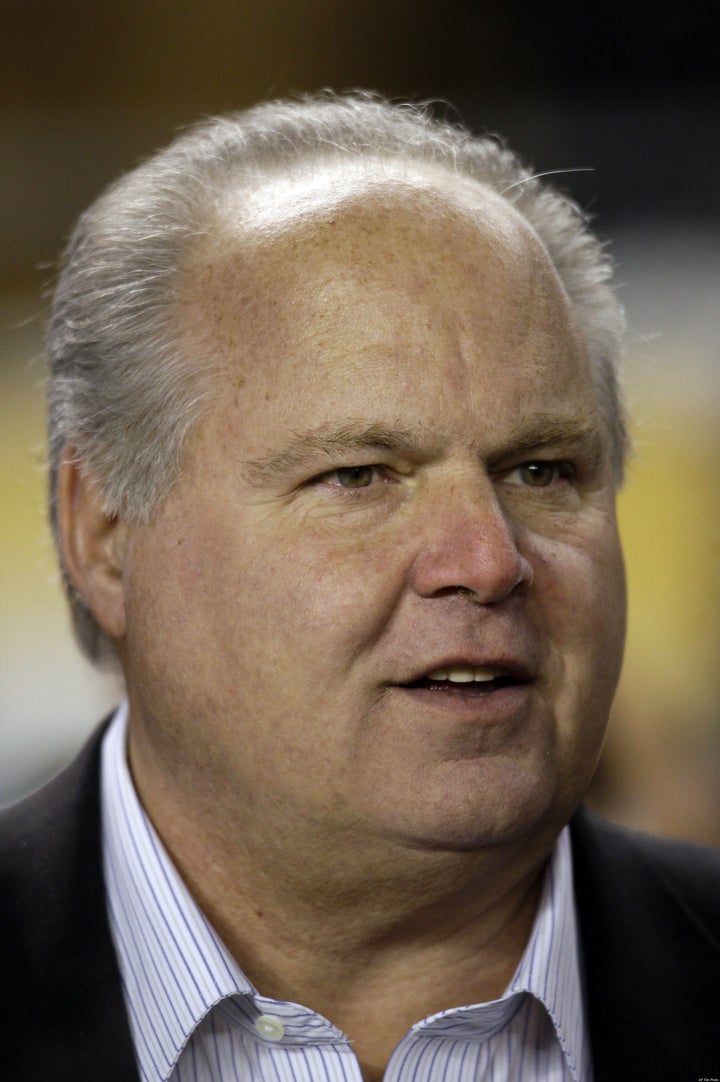 Rush Limbaugh defended his recent comments about "synchronized menstrual cycles" during his radio show on Friday.
Limbaugh made the initial comment on Thursday, in response to a remark made by Karen Kraushaar, the second woman who went public after alleging she was sexually harassed by Herman Cain.
While speaking to the press, Kraushaar said that she wanted to arrange a joint press conference for all the accusers to come forward. Limbaugh jokingly asked why Kraushaar would propose a joint appearance. "Do they want to synchronize their menstrual periods? Why appear together?" Limbaugh asked on Thursday.
Limbaugh defended his comments on Friday. According to Limbaugh, present day feminism has reached "a degree..that people are afraid to even whisper anything" that could be deemed offensive. He added that while fear has not "overcome" or "changed" him, "everybody else holds back."
Limbaugh attributed this apprehension to the growing demand for political correctness. He said that today, people are "censoring themselves, not for any reason other than somebody could get offended and start raising hell, or acting like a little, whining baby."
Limbaugh named Slate Magazine's Dahlia Lithwick as "the woman who got all bent out of shape" over his comments. Lithwick appeared on Rachel Maddow's show Thursday evening and discussed the backlash women sometimes experience after reporting sexual harassment. Maddow also featured an audio clip of Limbaugh's "synchronized menstrual cycles" comment during her show.
Calling all HuffPost superfans!
Sign up for membership to become a founding member and help shape HuffPost's next chapter