Rush Limbaugh may yank his radio show off of the Cumulus network in response to the CEO's repeated criticisms of his Sandra Fluke comments, the New York Daily News reported Sunday night.
Politico also reported that a move might be imminent.
Lew Dickey, who runs the network of about 40 stations, memorably said in 2012 that the Fluke firestorm cost his company "millions" in lost ad sales. He repeated the charge in late March. The Daily News reported that Dickey blamed Limbaugh for nearly a third of Cumulus's lost revenue.
Limbaugh has publicly dismissed the ad controversy as a tempest in a teapot. In the wake of the Fluke scandal, he claimed that ratings had shot up, and he has yet to be lodged from his perch at the top of the ratings heap.
Behind the scenes, a source for Limbaugh—whose contract with Cumulus runs through the end of the year—told the Daily News that Dickey was covering for his own mistakes.
"Lew needs someone to blame, (so) he's pointing fingers instead of fixing his own sales problem," the source said.

Related
Before You Go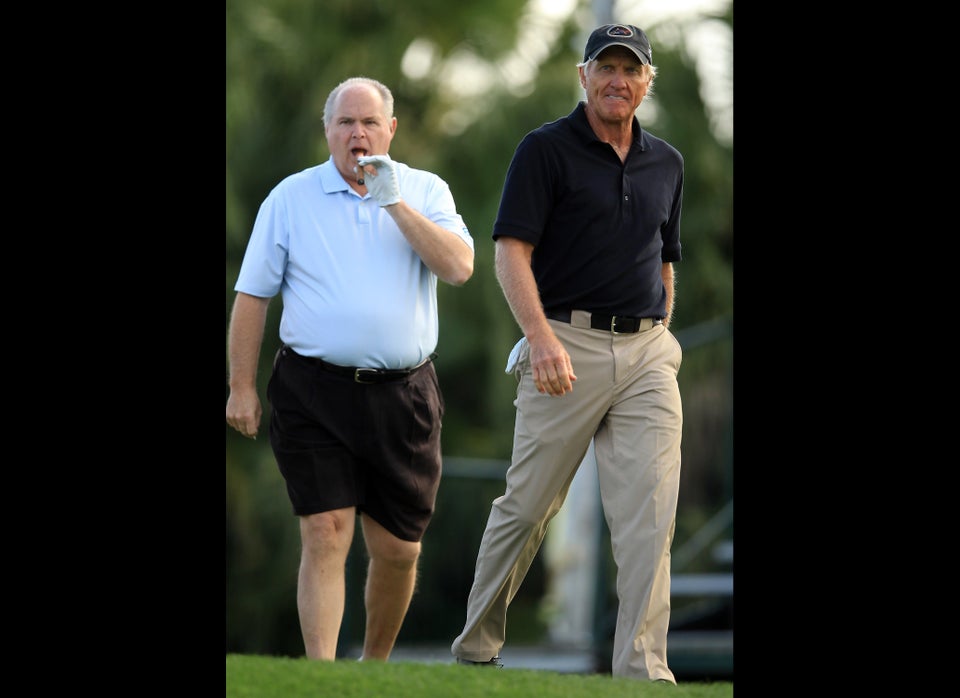 Rush Limbaugh
Popular in the Community