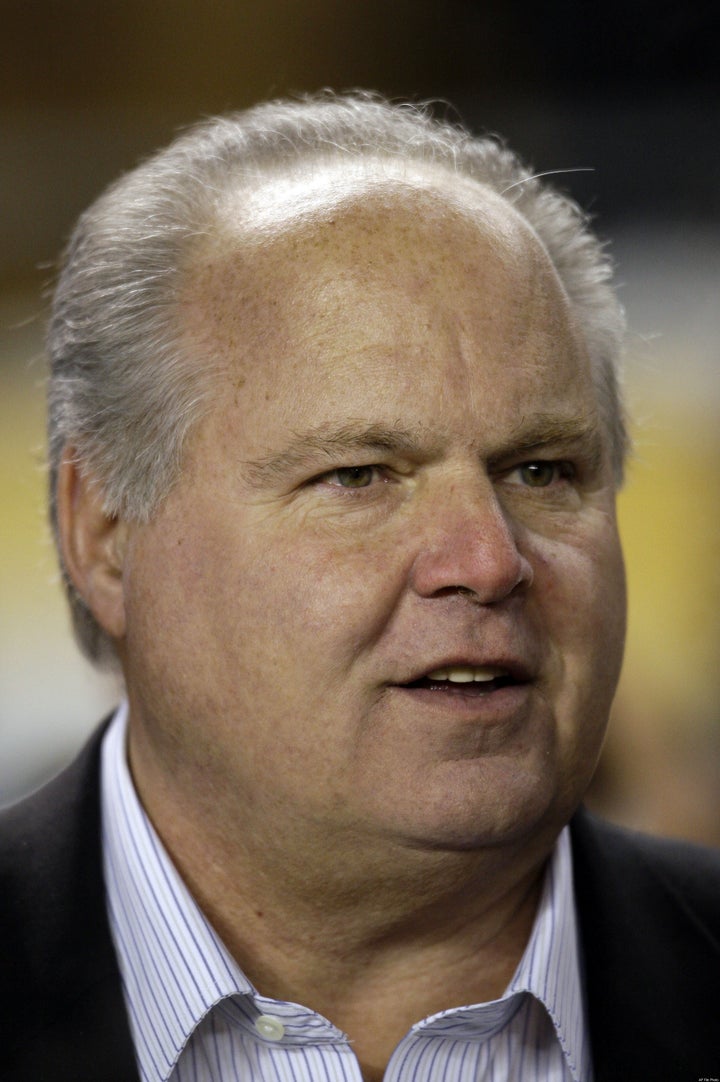 Rush Limbaugh helped revive a nearly month-old story on Monday when he vehemently denied ever paying actors to pose as callers to his radio show.
The story, which was published on the website of Tablet magazine in mid-February, uncovered the existence of a service called Premiere On Call, which promised radio shows "voice talent to take/make your on-air calls, improvise your scenes or deliver your scripts. Using our simple online booking tool, specify the kind of voice you need, and we'll get your the right person fast."
Tablet noted that Premiere is the same company which syndicates many radio shows, including Glenn Beck's, Sean Hannity's and Limbaugh's. However, the magazine didn't claim that any of those hosts employed the service.
Limbaugh, though, took the article personally, even if he waited a long time to respond. On his radio show, he called Tablet a "radical, left-wing operation" and said that the implication of the article was "that this program is hiring actors to portray callers." This, he said repeatedly, was not true.
If somebody had told me we were going to do this, I would put the kibosh on this," he said. "There is no way we're going to pay people to pretend to be callers here. Nothing on this program is scripted...I have never heard of this. Nothing is staged on this program, ever."
LISTEN:
Related
Popular in the Community