Rush Limbaugh sat down for a wide-ranging, hourlong discussion with Fox News' Greta Van Susteren on Tuesday, just one day before the conservative talk radio host's reported negotiation deadline with Cumulus Media.
Earlier this week, Politico reported that Cumulus was dropping Limbaugh and Sean Hannity over their respective shows' high distribution costs. Limbaugh did not address the negotiations during the Fox News interview, but did discuss a range of topics from his disappointment with the Republican Party to disdain for President Obama.
"The Republican Party wants a new base. The Republican leadership isn't conservative. They're not particularly crazy about conservatives," Limbaugh said. "I'm a fairly prominent media conservative, I get more grief than the Taliban gets. I get more grief than Al Qaeda gets. All conservatives do because we constitute a threat to the way Washington views the country. And I don't think it's so much conservative vs. liberal, although it is, but it's Washington vs. the rest of the country ... and Washington has a mindset and a desire for the country that doesn't dovetail with the majority of the American people."
When asked about the Democratic Party, Limbaugh said that he was interested in "defeating them, not compromising with them." He added, "The Republicans are shell-shocked. The image of racist, sexist, bigot homophobe has taken hold. They think that's what people think of them. I think they've lost their confidence ... and they have bought into this notion of why they are hated and disliked, and they are trying to change rather than defeat the people responsible for it all. I'm about defeating them within the political arena of ideas."
At one point during the interview, Van Susteren brought up the public education system and poverty, which led to an interesting exchange.
"The Democrat party is responsible for this," Limbaugh said. "They run the education system ... They're not teaching—they're indoctrinating. They're turning little young skulls full of mush into loyal, rabid, liberal democrats who are being trained to hate and despise conservatives and Republicans."
"Do you think President Obama likes his job?" Van Susteren asked.
"I have no idea," Limbaugh responded.
Watch Limbaugh's comments about the Republican Party in the video above, and his comments about poverty in the clip below:
Before You Go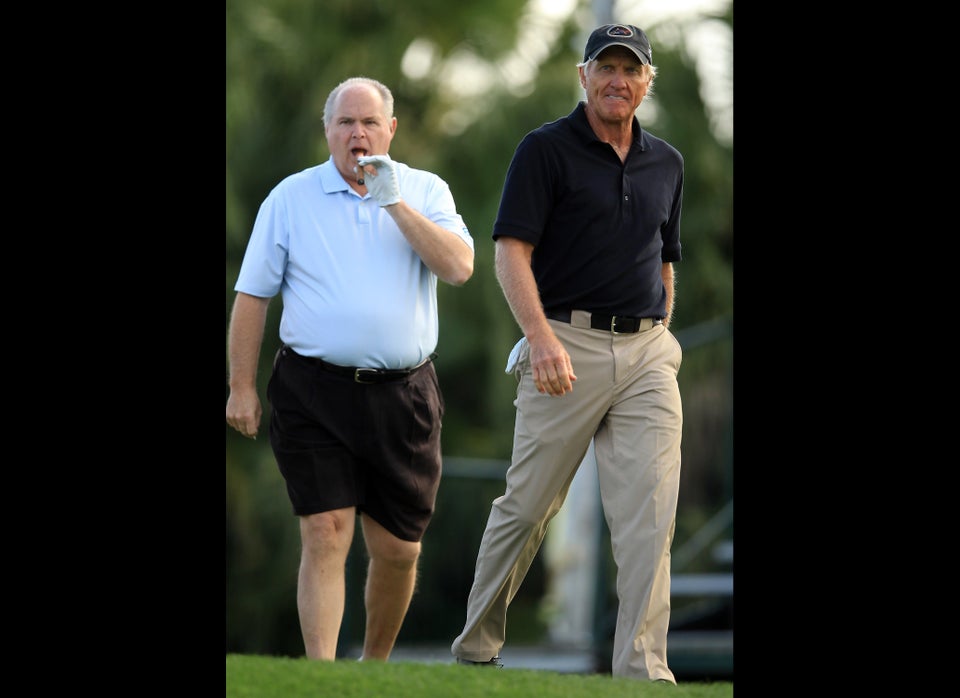 Rush Limbaugh
Popular in the Community