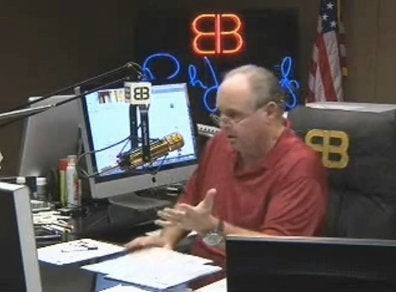 Rush Limbaugh mocked MSNBC host Cenk Uygur's name on his Friday show.
Uygur was one of the people to talk about Limbaugh's global warming denial this week. Limbaugh called global warming a "hoax" and said that Mitt Romney had doomed his campaign by saying otherwise. On his show, Limbaugh played clips of various media figures talking about his comments, including Uygur.
"I don't know what a Cenk Uygur is," Limbaugh said. "I don't know where a Cenk Uygur works."
LISTEN:
Popular in the Community