Rush Limbaugh responded to rumors that he could host a GOP debate with Sean Hannity and Mark Levin on Thursday.
"I don't see how I can do it. I'm too famous," Limbaugh said on his radio show Thursday. He added, "I think I'd overshadow it. I think I'm too famous... it'd be a tough call."
He was responding to reports that the Republican National Committee was considering him along with the two other conservative commentators as moderators for a Republican primary debate. The possibility, the Washington Examiner reported on Thursday, arose after Republicans alleged that journalists had targeted candidates with unfair questions during the 2012 debates.
On Thursday, Limbaugh clarified that if he were to moderate, the debate would be hosted for a conservative audience and not network television.
Before You Go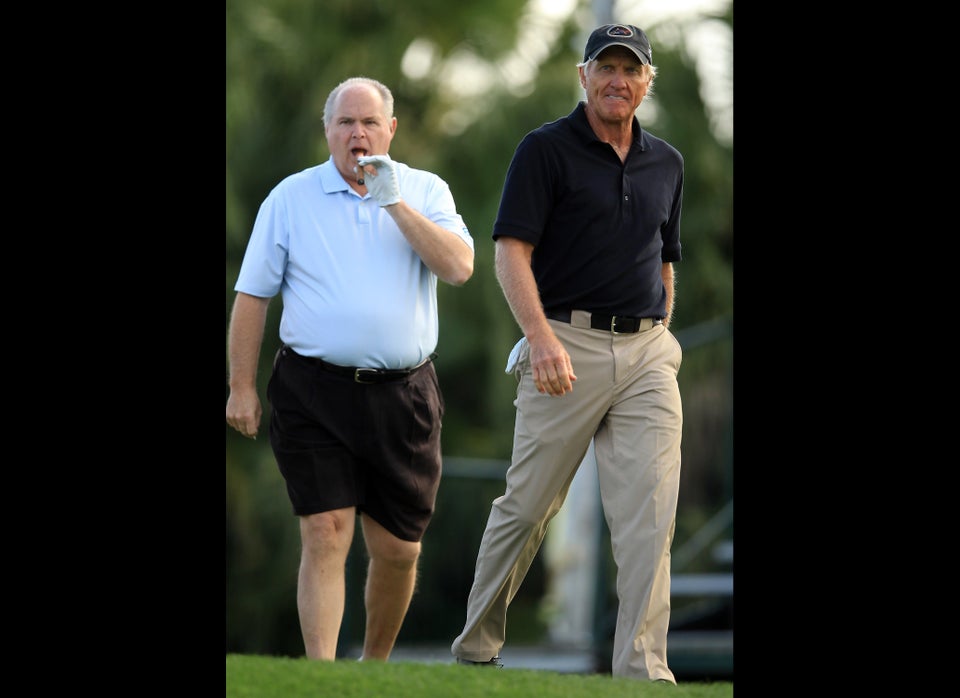 Rush Limbaugh
Popular in the Community