Rush Limbaugh attacked MSNBC and its hosts on his Thursday radio show, saying that he has officially banned any audio soundbites from the network on his program.
Limbaugh said that MSNBC was becoming a "sick and depraved place" due to the network's "intense" and "singular" focus on racism.
"There's one subject they're talking about," Limbaugh said of the MSNBC hosts covering the 2012 GOP convention in Tampa. "The racism of Romney, the racism of Ryan, the racism of every speaker at the convention, the racism of every Republican."
Limbaugh went after Lawrence O'Donnell for accusing Senate Minority Leader Mitch McConnell (R-Ky.) of making a racist joke about President Obama during his Wednesday night convention speech.
McConnell joked that Obama played so much golf he was "working to earn a spot on the PGA tour." O'Donnell said that the joke was racist and that the senate minority leader was trying to align the president with the behavior of Tiger Woods.
Limbaugh said MSNBC's claim was "laughably hilarious," and "reached a point of total absurdity." He added that MSNBC hosts "have lost it." He also said that Chis Matthews "used to be a revered figure."
"Chris Matthews used to be a revered figure," Limbaugh lamented. Speaking of the MSNBC hosts, Limbaugh added, "Their minds have been corrupted. They have actually become perverted. It's as though there's a poison eating away brain cells. They're becoming hysterical, nonsensical."
Related
Before You Go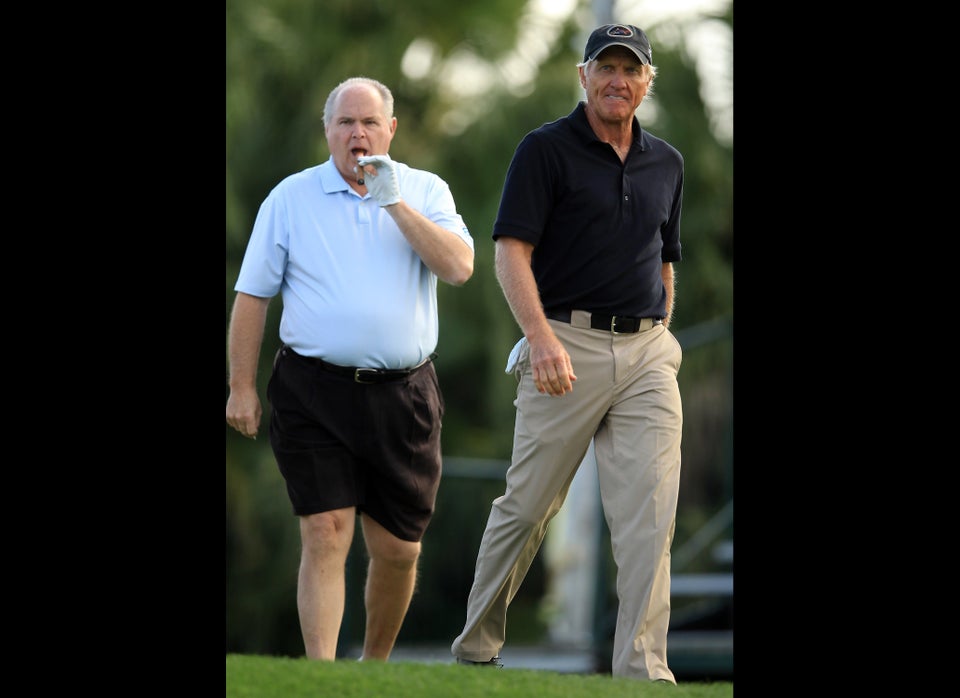 Rush Limbaugh
Popular in the Community