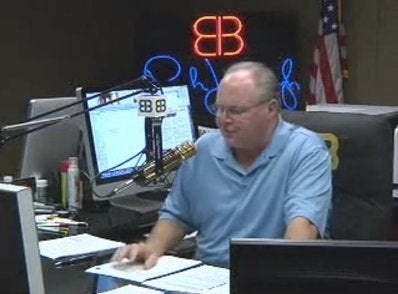 Rush Limbaugh's ratings have fallen sharply in recent months, according to a new report by Arbitron.
Limbaugh still has the top-rated radio talk show in the country, but his audience has dropped by 33 percent since October. And he's not the only one--Sean Hannity's ratings have also slipped by 28 percent.
A spokesperson for Premiere Radio, which distributes both Limbaugh's and Hannity's shows, told Crain's Business that the company wasn't worried about the ratings dip, since they were still the two biggest talk show hosts in America.
Related
Popular in the Community