Frank Luntz, a top Republican strategist and pollster, called conservative radio host Rush Limbaugh "problematic" in a talk with college students this week that was secretly taped.
Mother Jones reported Thursday on the tape, which was recorded during an April 22 talk at the University of Pennsylvania hosted by the school's College Republicans.
Along with his remarks on Limbaugh, Luntz also made comments about House Minority Leader Nancy Pelosi (D-Calif.) and Sen. Marco Rubio (R-Fla.), who Luntz said is "getting his ass kicked."
"If you take—Marco Rubio's getting his ass kicked. Who's my Rubio fan here?" Luntz said. "We talked about it. He's getting destroyed! By Mark Levin, by Rush Limbaugh, and a few others. He's trying to find a legitimate, long-term effective solution to immigration that isn't the traditional Republican approach, and talk radio is killing him."
This isn't the first time Luntz has had strong criticism of conservatives. When the National Rifle Association's executive vice president Wayne LaPierre called for armed officers at every school after the Newtown shooting in December 2012, Luntz criticized the organization for not listening to the public.
"I don't think the NRA is listening. I don't think that they understand," Luntz said. "Most Americans would protect the Second Amendment rights and yet agree with the idea that not every human being should own a gun, not every gun should be available at anytime, anywhere, for anyone."
Watch the secret tape above, and click here for more from Mother Jones.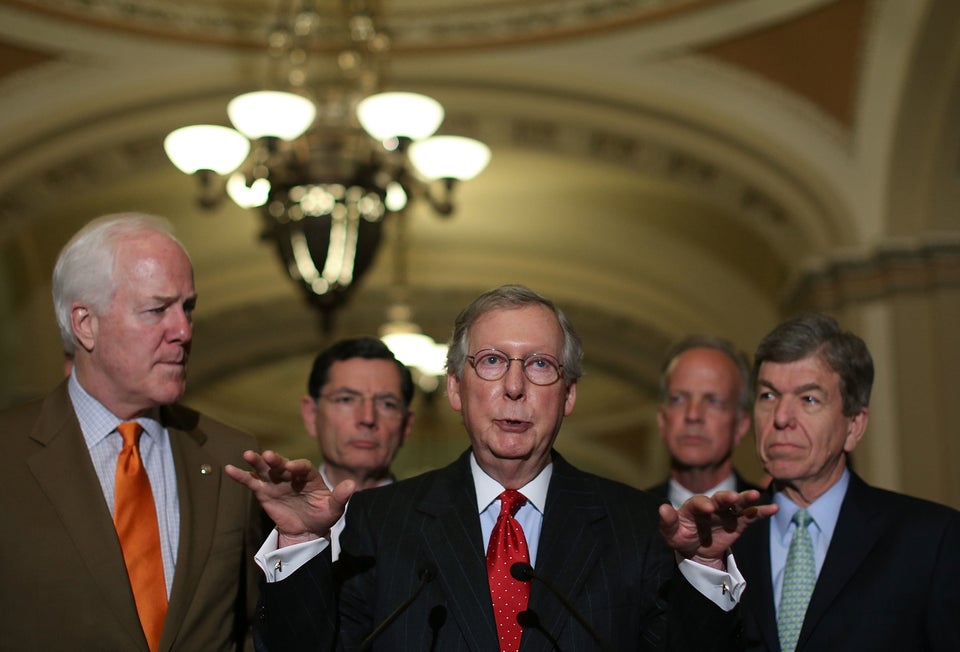 The Strongest Conservatives In Congress