Rush Limbaugh went after Fox News host Shepard Smith for comments he made Wednesday that seemed to endorse President Obama's support for same-sex marriage.
Following Obama's announcement on Wednesday, Smith described the president as now sitting on the "right side of the 21st century." He then asked his colleague Bret Baier if the GOP would campaign against same-sex marriage "while sitting very firmly, without much question, on the wrong side of history on it."
"Shep, where has the issue won?" Limbaugh snapped after replaying his comments. "Where has the issue been victorious, Shep, outside your house? Where has the issue won an election? What state? Tell me where it's happened."
Limbaugh then replayed Baier's response to Smith's question. Baier said that when put to a state-wide vote, same-sex marriage has failed with voters across the country. He also said that even though polling numbers demonstrate the American public's growing support for same-sex marriage, the numbers are very close.
"Exactly right," Limbaugh said of Baier's remarks. "What do you want to look at, Shep? You want to look at the polls? Or do you want to look at the votes." Even though Obama endorsed same-sex marriage, Limbaugh pressed, nothing has changed. "It's still up to the hicks and the hay seeds in the state," he said.
Related
Before You Go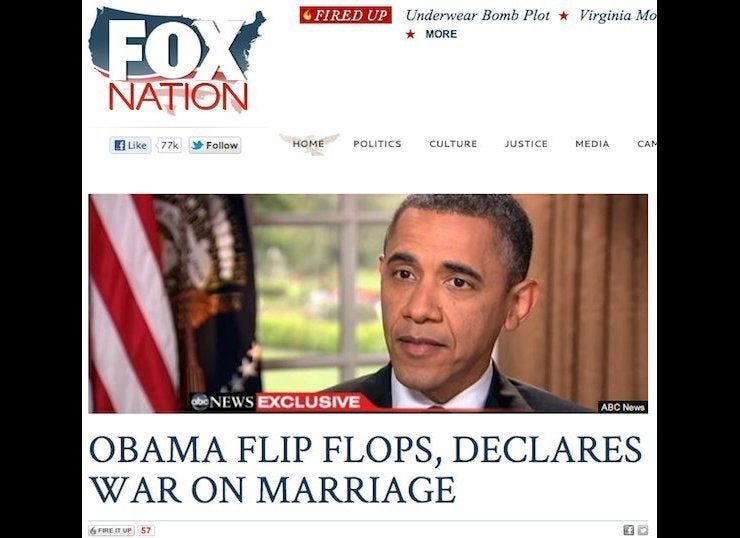 Media coverage of Obama's gay marriage announcement
Popular in the Community