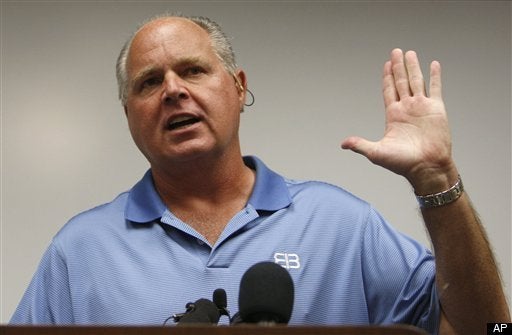 I don't know. I'll just tell you this, if this passes and it's five years from now and all that stuff gets implemented -- I am leaving the country. I'll go to Costa Rica.
I'm sure there are a lot of people whose motivation to pass health care reform just doubled. But, really, there's no need for Limbaugh to go anywhere. If he likes the Costa Rican health care system so much, he should advocate for its implementation. Of course, he'd be advocating for the implementation of government-run, universal health care:
Costa Rica has universal health care, one of the best health systems in Latin America. As always with nationalized health care, expect red tape and long waits, but the quality of Costa Rica's health care is excellent. Private health care is also available, very affordable, and high quality. Many doctors speak English and have received training in Europe, Canada, or the U.S. There are three large, private hospitals that most expatriates use: CIMA hospital in Escazú, Clinica Biblica in San José, and Clinica Católica in San José-Guadalupe.

Statistics from the World Health Organization frequently place Costa Rica in the top country rankings in the world for long life expectancy, often even ahead of Great Britain and the United States, even though the per-capita income of Costa Ricans is about one-tenth that of the U.S. and the U.K. Arguably, one reason for this is the slower pace of living in Costa Rica. And, of course, the healthy, fresh, non-preservative-laden foods found there, and the welcoming tropical climate. Costa Rica just seems to be a healthy place to live.
The Costa Rican healthcare system is rated very highly on an international level, and the country's citizens enjoy the health and life expectancy equal to that of more developed nations. These accolades come courtesy of strong, universal health insurance and excellent public and private hospitals.

Costa Rica's public health insurance system, commonly known as the Caja, is available country-wide to all citizens and legal residents. There are ten major public hospitals - four in San Jose, including the Children's Hospital - affiliated with the Caja. For non-emergencies and everyday medical care, small clinics, known as EBAIS (pronounced ay-vy-ice), are located in almost every community.
[Would you like to follow me on Twitter? Because why not? Also, please send tips to tv@huffingtonpost.com -- learn more about our media monitoring project here.]
Related
Popular in the Community